Amazon Alexa Tips
12 Tips Anyone With an Amazon Echo Should Learn, Use, or Try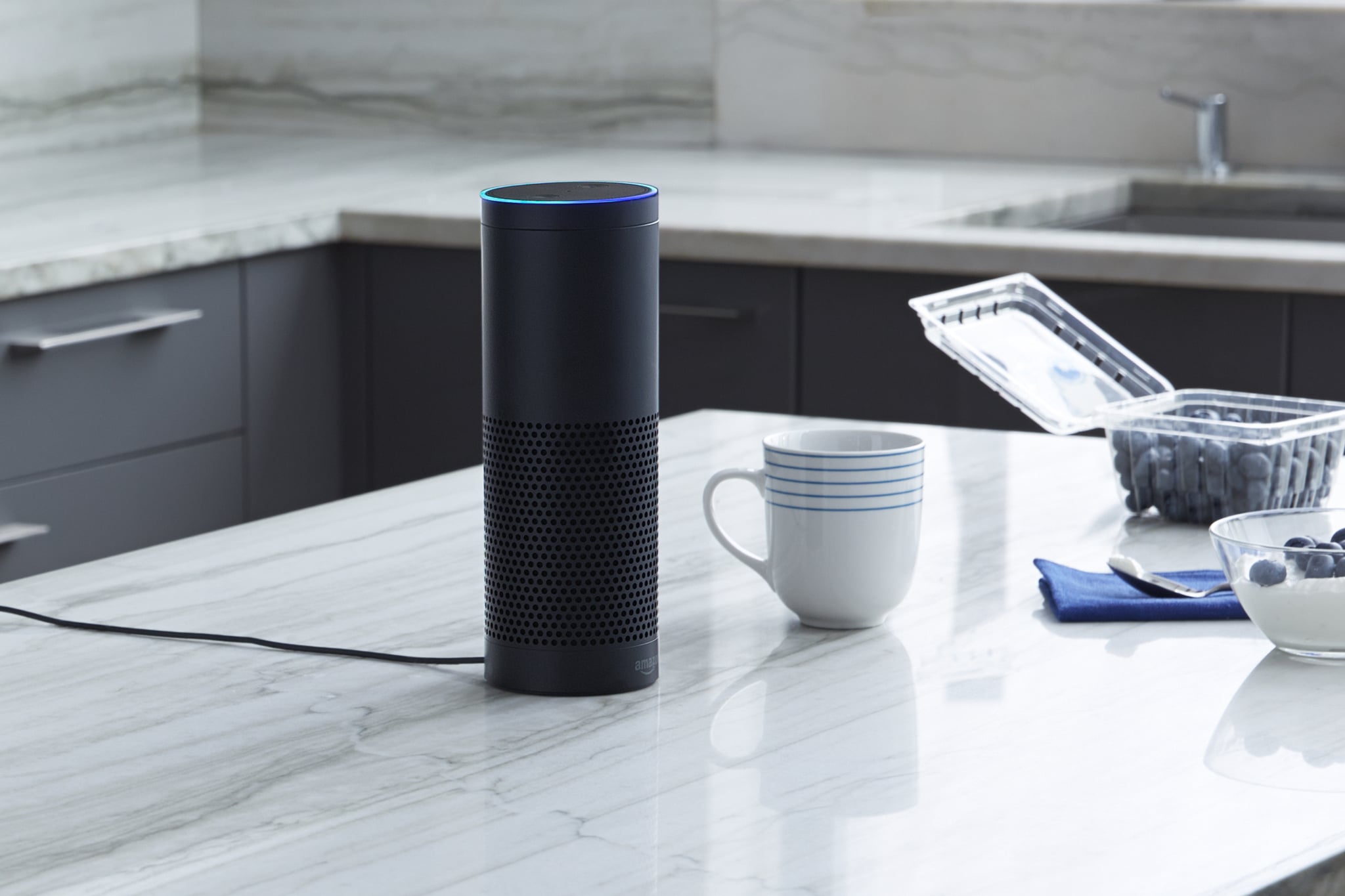 Whether you bought one for yourself or got one as a gift, you can't deny the Amazon Echo is pretty awesome. Sure, it takes time to get used saying "Alexa," but you get over that pretty quickly. If you want to learn a few more tips to get the most out of your Echo, Dot, or Tap, read some of our tips ahead.
Change Alexa's voice: Go to Settings > Language Support and change Alexa's voice to either a British accent or to the German language.
Ask Alexa information about restaurants and shops: Since Alexa works with Yelp, you can ask your Echo when a bank closes or the hours of a store.
Shop using only your voice: Never forget an item you need simply by saying "Alexa, order" and finish with the item you need. You'll get the price and ability to confirm what you want to buy, so don't worry too much about drunk shopping.
Choose a different "wake" word: Feel weird saying Alexa? Go to Settings > Wake Word and change it to either Echo or Amazon.
Pick which app streams your music: If you already subscribe to Spotify or love using Pandora, you can go to Settings > Music and Media and change the default music option.
Give your Echo new skills: Tap on the three bars at the top left corner of the app and head to Skills. Here, you can enable thousands of skills to use with Alexa, like Jeopardy, Starbucks, Dog Facts, and more.
Get caught up on the news: Simply say, "Alexa, what's new" and you'll hear the news. Or set up your Flash Briefing by going to Settings > Accounts > Flash Briefing to pick and choose what sources you want to hear news from.
See what's on your Google Calendar for the day: First, you need to connect your Google Calendar with the Alexa app by going to Settings > Accounts > Calendar and linking your account. Once that's set, all you have to say is "Alexa, what's on my calendar today?" to see what's going on. You can also add events to your calendar.
Quickly set a timer: Just say, "Alexa set a timer for 5 minutes" (or however long you need), and the timer will start.
Ask Alexa to do the math: Need to convert something or quickly divide numbers? Just say, "Alexa, 16 times 57" or "Alexa, 50 pounds to dollars."
Train Alexa to recognize your voice better: Go to Settings > Voice Training and say different phrases to help Alexa learn your voice more.
Delete anything you've ever said to Alexa: Wary of Amazon collecting your data? Then delete everything you've asked. First, head to Amazon on a desktop computer or mobile browser. Then, go to Your Account > Manage Your Content and Devices > Your Devices. On this page, click on the three little dots by your device and click Manage voice recordings. You'll get another pop-up window to read, and then click the Delete option.