App That Monitors Driving
The App We Would've Feared as New Drivers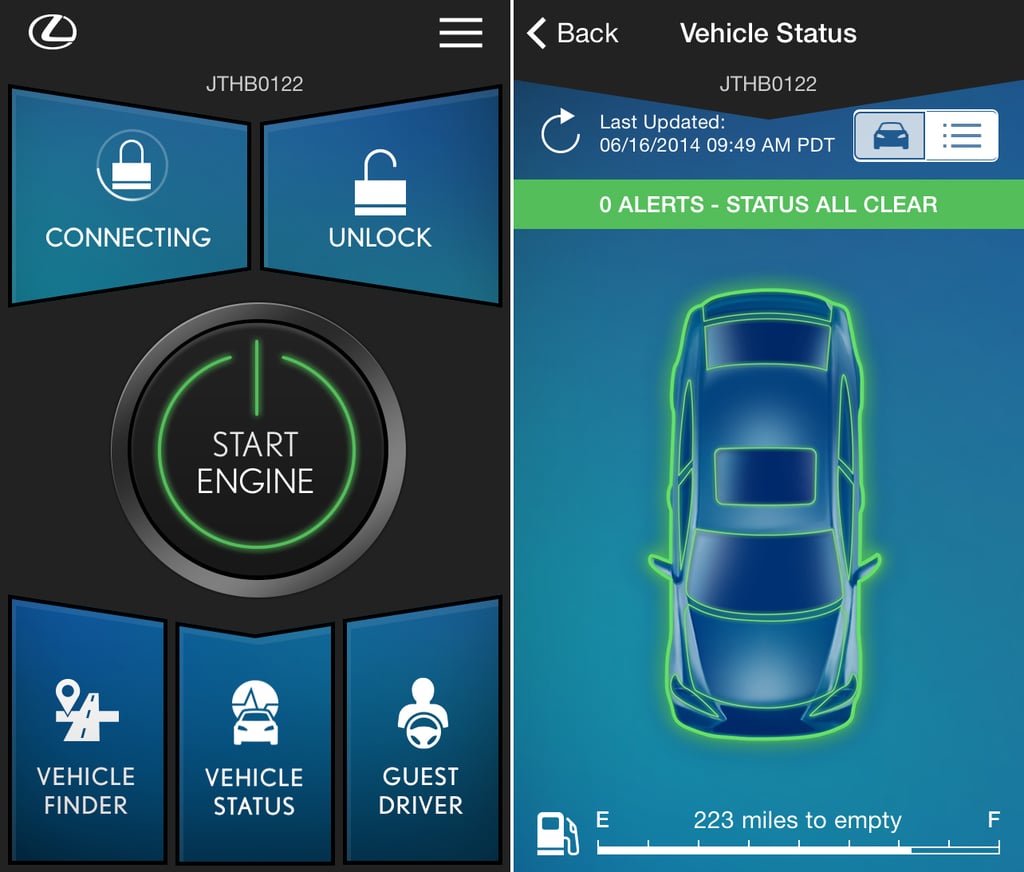 Think back to what would have been your worst nightmare as a newly licensed 16-year-old driver. Would it have been your parents seeing exactly how far and how fast you're driving even though you've pinkie sworn to be responsible? Through the power of technology, new drivers now leave the house with the knowledge that their parents are tracking every part of their driving with the Lexus Enform Remote App. Basically, it's what every parent worries about when it comes to their kids' distracted and novice driving needs.
This iPhone and Android app allows concerned moms and dads to watch over driving speeds without having to be there at all. Parents can create profiles for different drivers like "hubby" or "kids" and set limits on different parameters, including speed limits! The app communicates with the car to activate the limits you set, and it'll send you a push notification if those limits are not respected.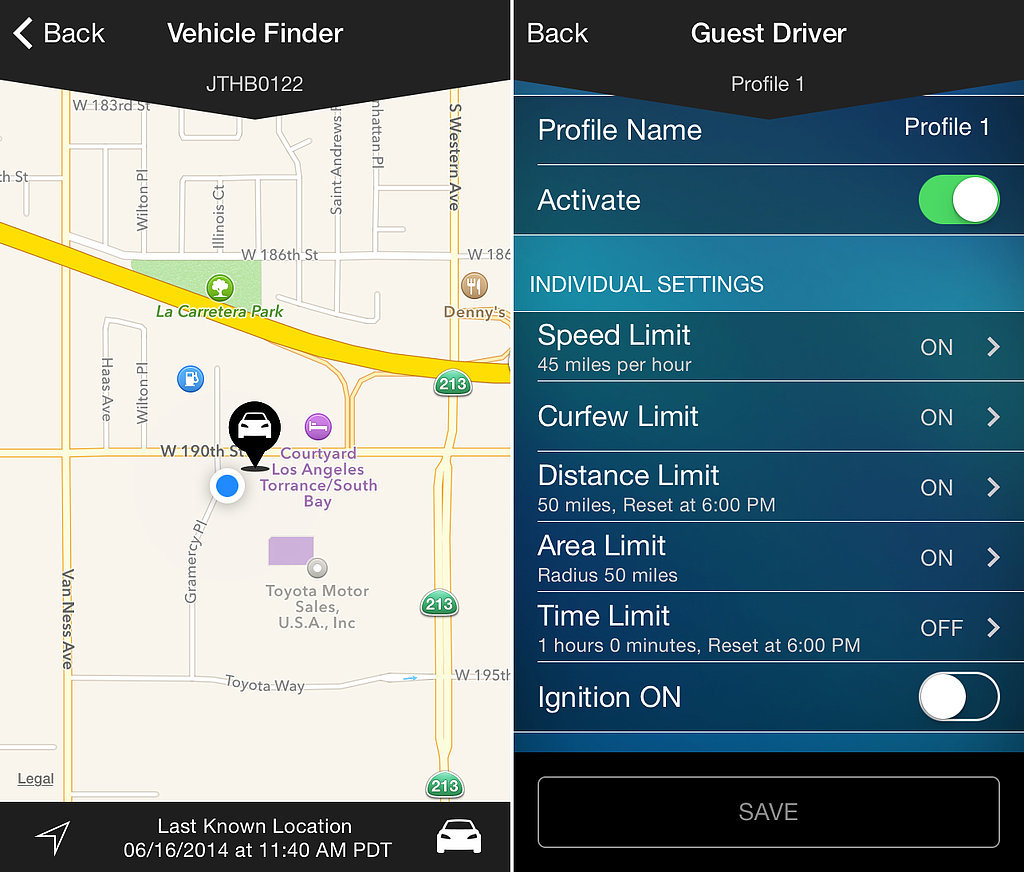 The available parental controls include:
Speed — cap car speeds at your desired miles per hour.
Curfew — if the car's out past curfew, you'll get a phone notification.
Distance — limit the vehicle to travel a certain amount of miles.
Area — create a radius boundary for a particular city or neighborhood.
Time — this restriction is based on hours and minutes out, rather than how far the car has gone.
Another handy feature is the vehicle finder, which pinpoints the car's last known parked location on a map. You can even lock and unlock doors remotely, as well as check the status of the trunk, hood, moonroof, windows, doors, and, if it applies, the convertible top.
But this peace of mind doesn't come for free. The first year of Lexus Enform Remote is complimentary — then $80 per year after that. How much would you pay to be able to monitor your teen's driving?
The app will be available soon in select 2015 Lexus models throughout North America (excluded models include the CT, IS C, GX, LX, and RX). One vehicle you will find it in is the brand-new Lexus NX crossover SUV, which we had an opportunity to test drive before its December 2014 release (stay tuned for a full review).
Source: Lexus