Backlit TMNT NES
Teenage Mutant Ninja Turtle NES Is Your Childhood Dream Come True
Start Slideshow
ADVERTISEMENT ()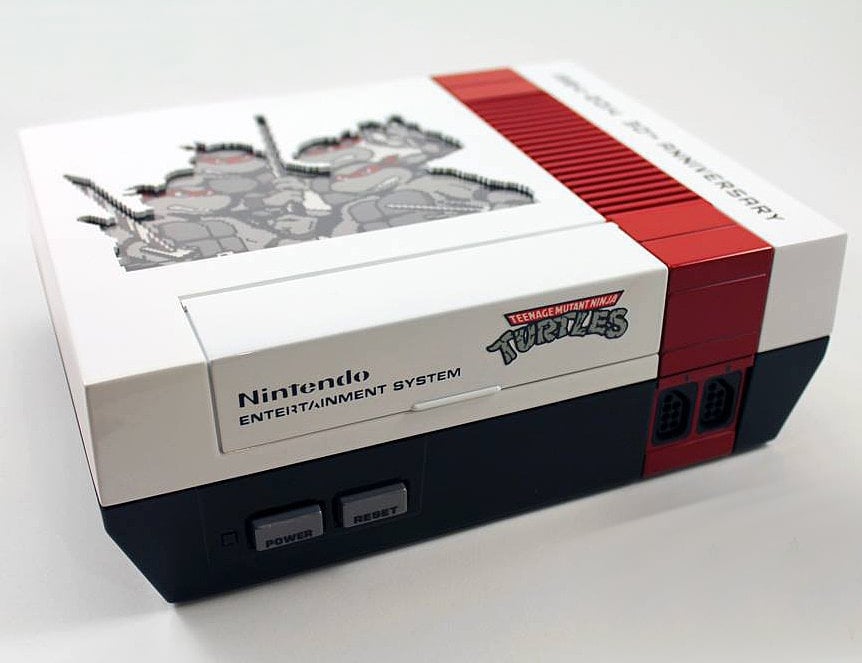 0
Teenage Mutant Ninja Turtle NES Is Your Childhood Dream Come True
You may remember the first custom Ninja Turtle NES that changed everything you thought you knew about Nintendo. And now, there's another version that's just as good, if not better. Designed by the same person — Ryan Fitzpatrick of Platinumfungi — along with Jared Guynes and painted by Custom NES Guy, it features a backlit design of the four turtles, custom audio and video decals, and four controllers with character avatars.
Kirkpatrick considers this "Backlit TMNT 30th Anniversary NES" an 8-bit tribute to the original black-and-white TMNT comics. "It's by far the most intricate design I've ever created in my seven years of customizing video game systems," he said.
To make it come to life, it meant weeks of planning, more than 150 man hours of labor, and various mockups and revisions.
Learn more about how it was handmade here, and consider this a precious gift to your eyes.