Barbie Computer Engineer Book
The Barbie Programming Book Is the Opposite of Empowering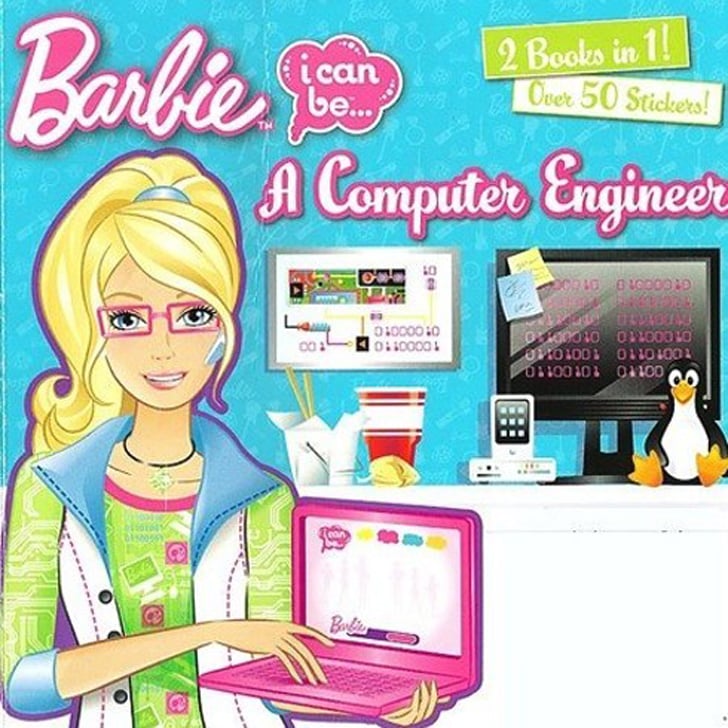 UPDATE: Mattel has apologized for the controversial Barbie book and pulled it from Amazon. "The portrayal of Barbie in this specific story doesn't reflect the Brand's vision for what Barbie stands for," reads part of the statement, posted on Facebook. "We believe girls should be empowered to understand that anything is possible and believe they live in a world without limits."
Remember when Barbie was a smartphone-carrying, tablet-wielding boss? Well, now she's just a girl who needs boys' help to code. At least that's the message in a Barbie book called I Can Be a Computer Engineer.
This book came out last year, but it's been causing a stir after comedy writer Pamela Ribon wrote a blog post about it called "Barbie F*cks It Up Again." To get an idea of just how bad it is, read this part of the book.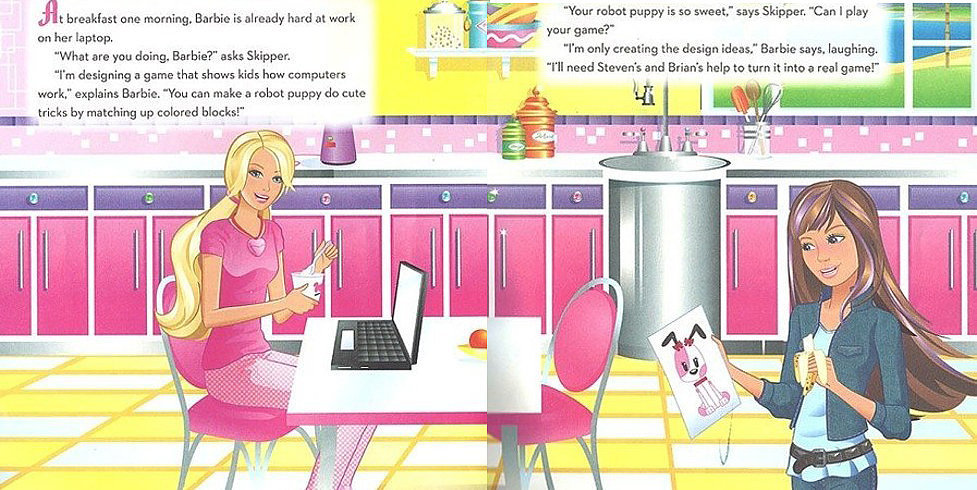 Barbie tells Skipper she's making a game, but not from start from finish. "'I'm only creating the design ideas,' Barbie says, laughing. 'I'll need Steven and Brian's help to turn it into a real game!'"
Ugh. And it keeps getting worse: Barbie keeps her flash drive on a pink heart necklace and needs the boys' help again when Skipper's computer gets a virus and crashes.
"We [Ribon and her friend] knew we had to share this with you, because if we didn't, we'd be saying it was okay. We couldn't just roll our eyes at how insulting this book is, how dangerous it is for young minds, how it's a perfect example of the way women and girls are perceived to 'understand' the tech world, and how frustrating it can be when nobody believes this is how we're treated," wrote Ribon.
The Amazon link where it was sold has since been taken down, but reviewers were just as upset. "I found the sexist drivel that this book portrays to be especially inflammatory, so much so that I've placed it near my fireplace for emergency use during a power outage," wrote a user named Jaylin. "The demeaning words add extra fuel as they certainly come from the fire of hell itself."
After the outrage went viral, the wonderful people of the Internet rewrote the book through a Feminist Hacker Barbie website and on Twitter using the hashtag #FeministHackerBarbie.