Batman World Record
This Is What 542 Batmen Look Like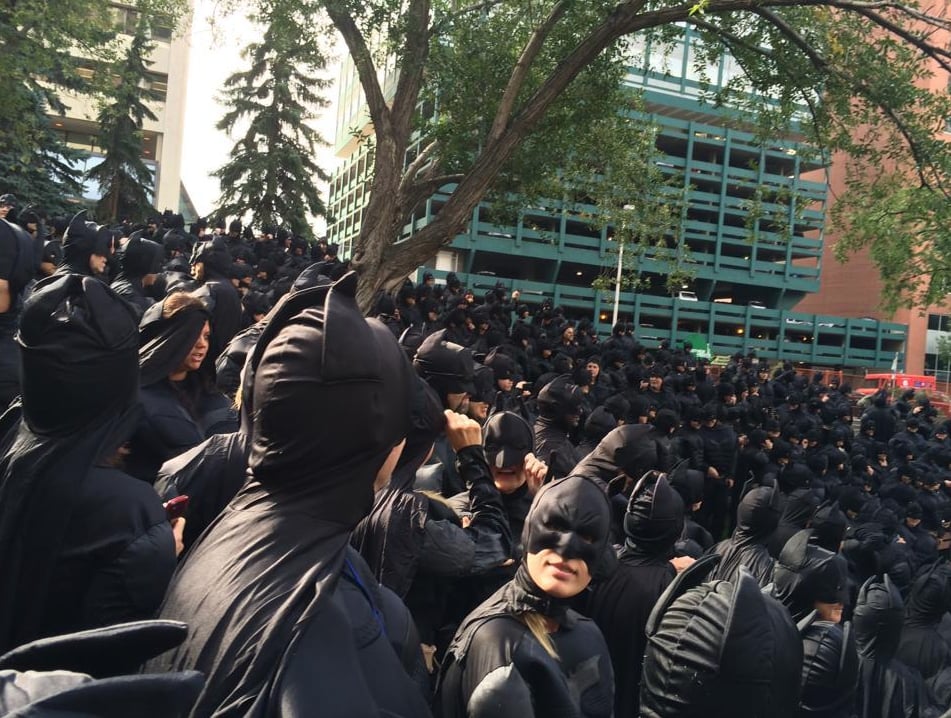 They're the heroes Gotham deserves, but not the heroes it needs right now — so they went to Canada instead! The world record for the largest gathering of Batmen was set in Calgary, Canada, on Thursday thanks to the employees of Nexen (a Canadian energy firm). Attempting to raise funds for United Way, 542 heroes donned masks and capes for the Guinness record attempt, probably setting another record (for most Batmen cheering in one place) when it was announced that they'd succeeded in their goal.
World Records Set for Largest Batmen Gathering, Largest Comic Book http://t.co/YjnmihdZkL pic.twitter.com/xc3OVoHZii

— Comic Book Resources (@CBR) September 19, 2014
We can't think of a better way to way raise money for charity, so we've got to hand it to these caped crusaders — it's not what you are underneath, but what you do that defines you . . . And this is a pretty heroic thing to do.