Being a Woman at CES
What It's Like Being a Woman at the Year's Biggest Tech Event
"Remind me to tell you about the guy who made me feel super uncomfortable," said one of my colleagues right after we met up at this year's Consumer Electronics Show. At CES, held every January in Las Vegas, tech companies unveil their newest products for the year. "Oh God," was my first thought, followed by "not surprised," and "I'm sorry."
She described a disturbing story about how a drunk guy hit on her at a press preview; he compared her to his daughter's age and then told her he wanted to take her home. "It's not like I'm Bill Cosby," he joked. Best pickup line ever, amirite?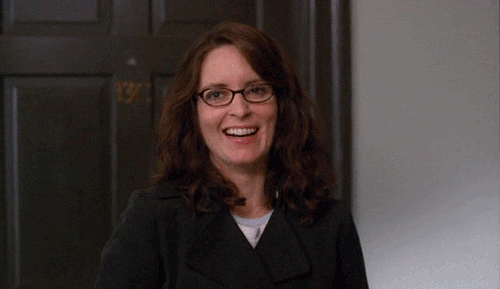 Image Source: NBC
Another female reporter was shooting a video about a human-sized drone when a guy told her he had taken a picture of her with the drone and sent it to his friend in Singapore; his friend responded saying he liked how she looked better than the drone. The guy thought she would take the whole thing as a compliment. Not creepy in the least.
Guys hitting on girls — what's the big deal, right, especially in Vegas? The problem is that this is supposed to be a professional setting and many of the women I talked to — startup representatives, reporters — had uncomfortable experiences in this professional setting. The problem is that the number of women in tech and at these types of conferences is laughable.
The problem is this:
CES: the only place in the world without a line for the women's bathroom

— Rachel Lerman (@rachelerman) January 7, 2016
And this:
How do you know you're on a flight to #CES? Less than 10% of passengers are women. #womenintech

— Kimberly Lancaster (@newscaster) January 4, 2016
Even worse: the problem is "booth babes" dressed in little clothing to represent tech companies and guys who actually WENT AROUND TAKING PICTURES OF THEM for a photo gallery.
Check it out: TechwareLabs CES 2016 Booth Babes! https://t.co/xyU9oA3ibV

— Dan Shannon (@DanTWL) January 8, 2016
You know what else sucked? How certain companies featured or portrayed women. Females held very few keynotes compared to men — surprise! And LG created the hashtag #LGMomCES around home products like refrigerators and washing machines.
Why wash one load when you could wash two at the same time? What do you all think of the products so far? #LGMomCES pic.twitter.com/xXGGm3meW7

— LG Electronics (@LGUS) January 7, 2016
Just me or is LG still in the stone age calling their fancy washers and dryers "For Mom"? #LGMomCES - Go tell some dads to do some laundry.

— Danika Patrick (@justdanika) January 7, 2016
Meanwhile, at the #LGDadCES booth... #LGMomCES @LGUS pic.twitter.com/ZKyGVfuDmR

— Hobbinski Parody Account (@hobbinski) January 7, 2016
.@LGUS With marketing stuck in the 1950s, I'm not surprised you missed the point of my tweet. #LGMomCES

— Hobbinski Parody Account (@hobbinski) January 7, 2016
Need another example of A+ marketing?
It looks like Daniel had a great night in Las Vegas #WakingUpIsSoGood #CES2016 https://t.co/nYUAsVEZFs pic.twitter.com/AaMk90xgFO
— Holi (@holi_motion) January 7, 2016
.@holi_motion please don't. CES struggles enough with the booth babe count, naked women don't make for relevant #iot marketing material.
— Alexandra D-S (@iotwatch) January 7, 2016
The list of "messed up things that happened at CES" could go on, like when I told a guy I was part of the media and he asked me if I was going to go home and write my Sex and the City column. When I pointed out his comment was sexist, he told me I had a "chip on my shoulder."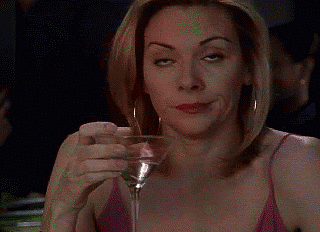 Image Source: HBO
Or how about when a startup guy asked if my engagement ring was fake in order to keep away the creepers, or when an actual creeper asked for my business card and started texting me?
But it wasn't all bad. I got to see an incredible STEM Summit where Megan Smith, the chief technology officer for the US, spoke with young Girl Scouts about the importance of women in tech and all the careers they could have in STEM. I met smart, fabulous women at The Girls' Lounge, where we talked about some of the best new gadgets and laughed at signs calling out discrepancies in women and men's pay.
Winner of best sign at #CES2016 #girlsloungeces pic.twitter.com/0twN4VKwgg
— POPSUGAR Tech (@POPSUGARTech) January 7, 2016
I saw women leading big-name booths. I read tweets that appreciated this.
The women I've talked to in Sony's CES booth are Sony design engineers. A good sign for #womenintech #STEM #CES2016
— Tekla Perry (@TeklaPerry) January 7, 2016
I went on a helicopter ride over Vegas with badass women in tech like Katie Linnendoll and Jenna Blaha from Marie Claire and Instagram superstar Natalie Amrossi to learn about aerial photography thanks to Canon.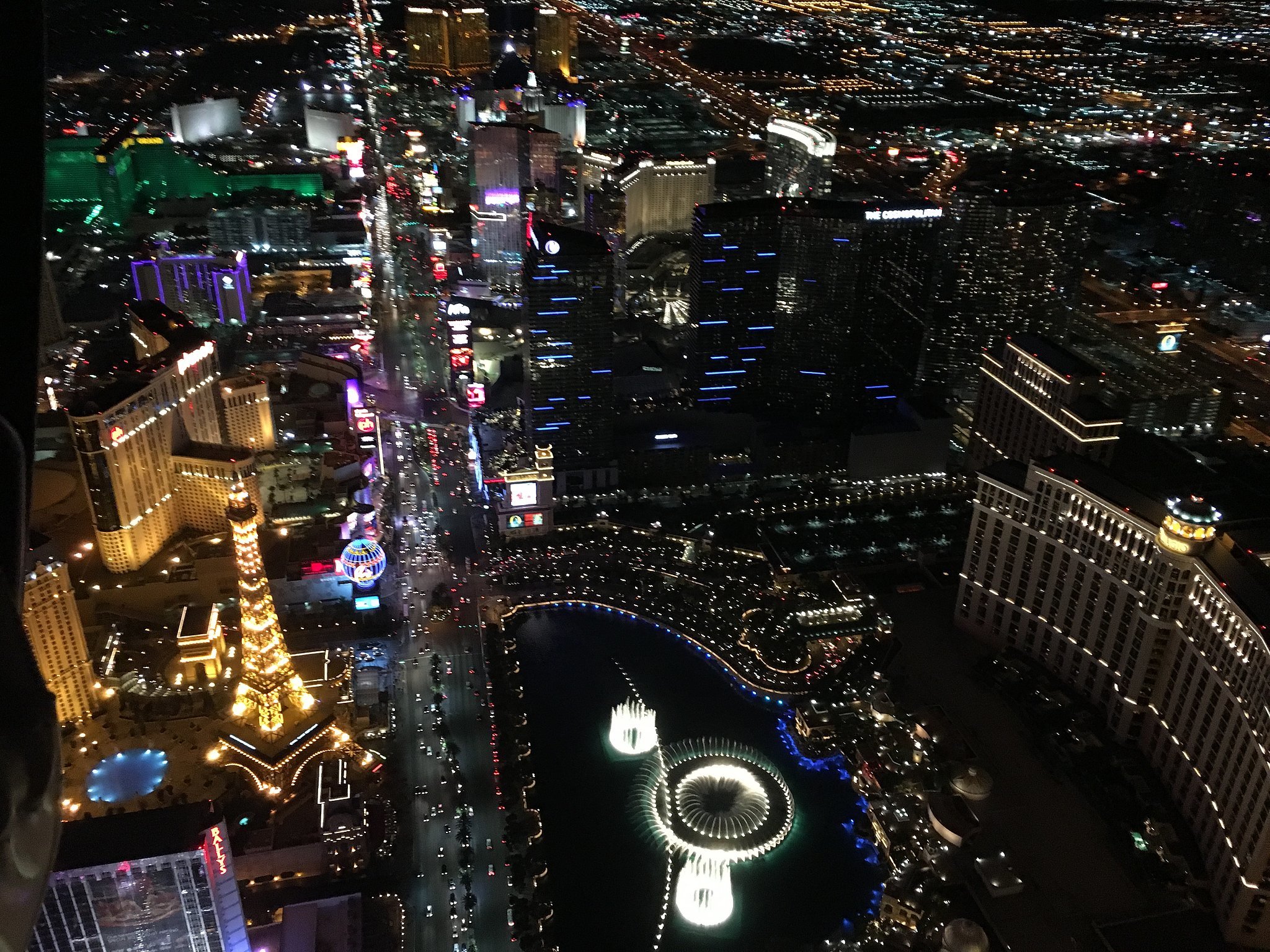 Image Source: POPSUGAR Photography / Lisette Mejia
There was more I didn't see that was equally as wonderful.
Yay/kudos @FortuneMPW @FortuneTech for diverse power panel @CES that's NOT about "marketing to women" @adamlashinsky pic.twitter.com/KRNeCnYz19
— Lauren Zalaznick (@LZSundayPaper) January 6, 2016
These moments probably won't get much attention when people talk about all that happened at CES 2016, but they're little victories for women in tech. Hopefully soon we'll be telling more stories like these, and fewer tales of cringeworthy Bill Cosby jokes.