Bending iPhone 6 in Apple Store
Not OK: People Are Destroying iPhones at Apple Stores
Bendgate has officially reached a new low. Two British teens are visiting Apple Stores for the sole purpose of bending iPhones destroying private property. They aren't the cleverest kids, having recorded themselves engaging in criminal activity, showing their faces, and stating their names. When the video appeared on Reddit this morning, the Internet responded with a collective disapproving "SMH" (shaking my head).
The two boys showed no remorse: "We were in the Apple store bending and breaking their iPhone, which is like criminal damage, I guess. I don't even care, to be honest, because it's Apple's fault." It's one thing to own a faulty device, but it's another to intentionally harm a product to prove that it's destructible. All devices can bend and break. You can drop a laptop out a window and say it needs to be more drop-proof, but that doesn't prove the product is faulty. So, please, don't go into an Apple Store and try to bend an iPhone 6 with your bare hands.
Im about to go to the Apple Store and try and bend the iPhone 6*

— Atlas (@ooAtlas) September 24, 2014
But it's not just kids. Grown-ups are getting in on the trend too.
Just stopped in an AT&T store to try and bend a 6+. You have to be kidding me. That is not bendable. $AAPL

— Walter Piecyk (@WaltBTIG) September 26, 2014
Just to be clear: this is NOT OK.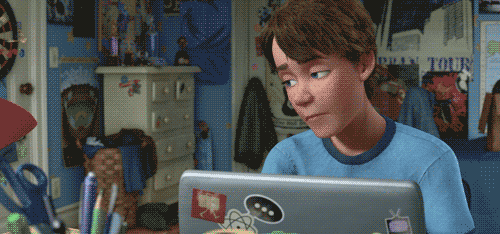 Source: Disney