Bluetooth Headset For iPhone
Jawbone Reintroduces a Discreet Bluetooth Headset
Unless you want to be the lucky recipient of one pricey ticket, the only option to tech while driving in many states is going hands-free, but the fashion of it — a Bluetooth headset — hasn't garnered the best reputation over the years . . . to put it nicely. Jawbone — a company that first made its name with sleek, Bluetooth-enabled earpieces that has since became more widely known for powerful speakers along with an addictive fitness tracker — has returned to its hands-free roots with a revamp of its popular Era headset, which is now so small you just might not mind having it attached to your ear 24/7.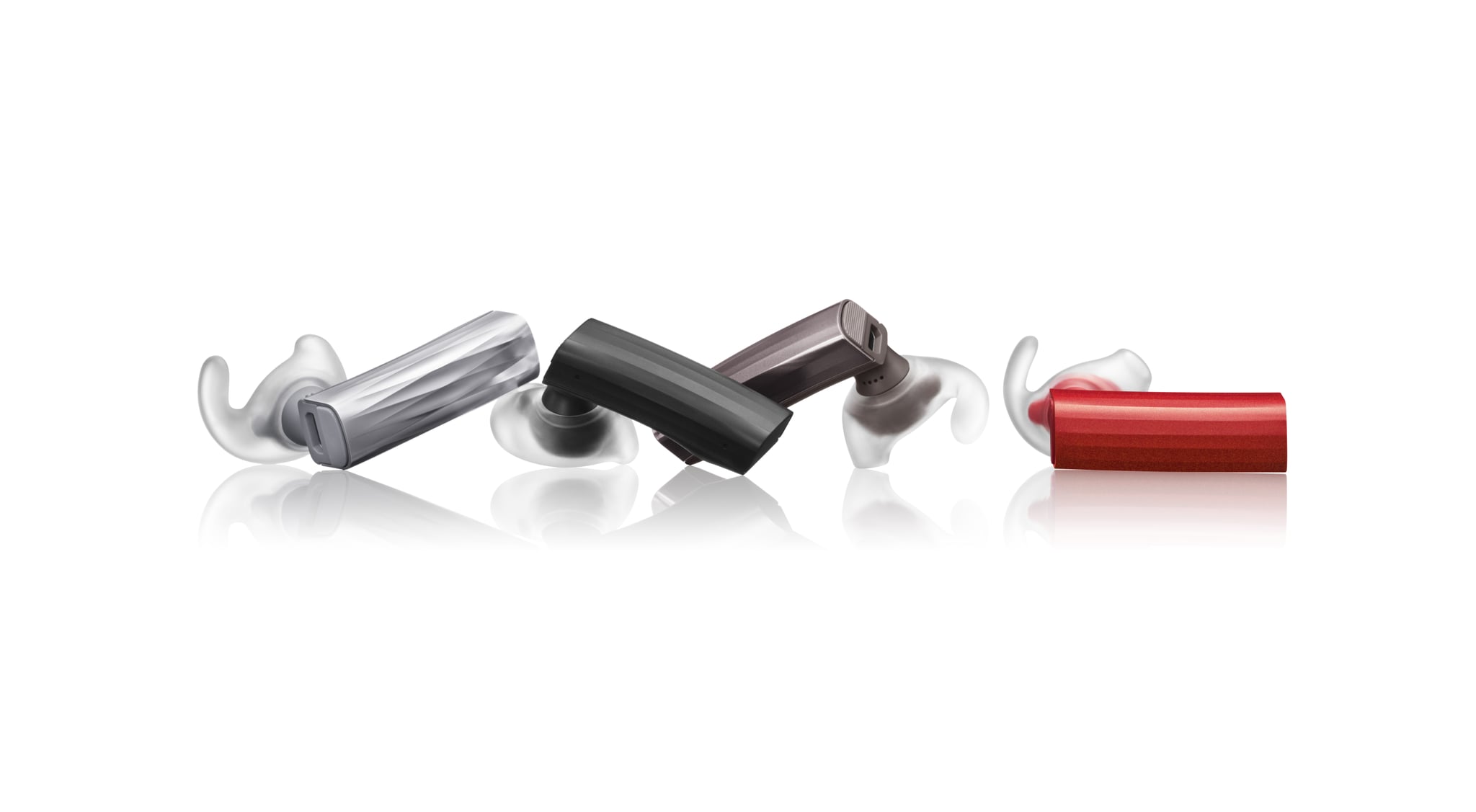 The Era of yore was fancy with motion-sensing controls, but the 2014 Era puts novelty aside for a headset that is only two inches in length, 42 percent smaller than its 2011 predecessor. This model, Jawbone says, was specifically designed to work with mobile smart assistants like Siri and Google Now to allow you to keep your phone in your pocket even while searching for directions. Era employs its own assistant in the form of one of 10 voices (my favorite is Mobster) that whispers in your ear remaining battery life or which number is currently calling.
I have shied away from using Bluetooth headsets except for the occasional long drive, and despite its tiny stature (which was nearly unnoticeable when my hair was down), there's nothing Era can do to mitigate the weirdness of talking to "nothing" — no cords, microphone, or screen to prove to the people next to you that you're not just telling the sidewalk about a really great dinner. However, the audio quality on both ends of the conversation was better than that of my phone itself, so I would enthusiastically use it when driving and at home.
I was surprised to enjoy using the Era as an alternative to over-the-ear headphones, streaming in good-sounding audio from my computer while making myself available to conversations around me. Using the headset as headphones did wear significantly on the battery life (it has a four-hour battery life or 10 when connected to its charging case), but it was so convenient to have both my computer and phone paired to the device and have Era know to mute music for an incoming call.
The headset solo is $100 or $130 when paired with the charging case. Available in black, silver, bronze, and red, Era also comes with extra earbuds to fit various ear sizes or use the headset on the left ear.
Now tell us below, is the newer, smaller, lighter Jawbone Era enough to make you switch to the dark Bluetooth side?