Catherine Zeta-Jones Emoji Dress
Let's Talk About Catherine Zeta-Jones's Emoji Dress
It's award season! Red carpet fashion was on full display at last night's Golden Globes, and there were tons of top-notch looks (Emma Stone killed it). But one in particular caught our eye. Glam queen Catherine Zeta-Jones showed up to the award ceremony looking a little . . . emoji-ish.
oh shit. oh shit. it's her. #goldenglobes pic.twitter.com/2QIyqdyuLY

— Zoë Klar (@madamezooble) January 12, 2015
Here's another shot of the garb in action: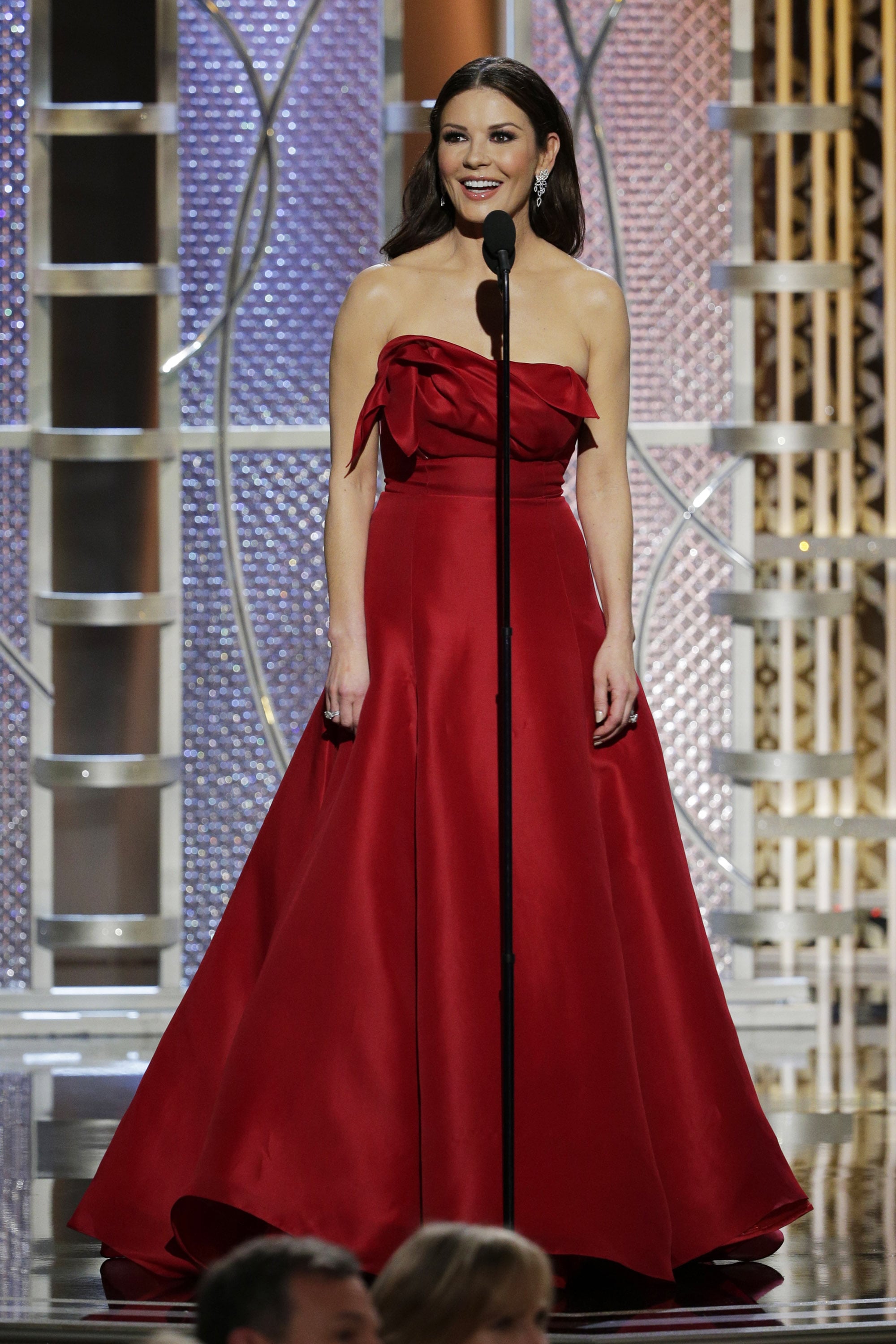 It's pretty undeniable. Catherine was totally inspired by the salsa-dancing emoji aka "Hay girl, hayyy!" and we're not hating it. Thoughts?