Charging iPhone Purse
The Modern Swiss Army Knife — Wallet, Clutch, Phone Case, and Charger in 1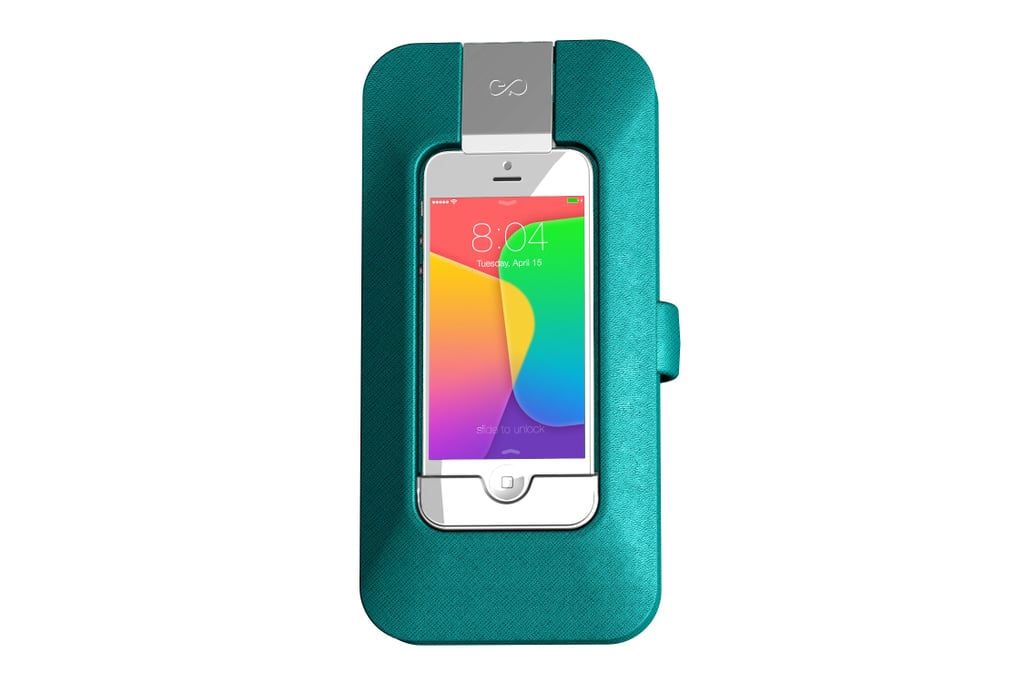 0
The Modern Swiss Army Knife — Wallet, Clutch, Phone Case, and Charger in 1
What's currently lost at the bottom of your giant bag? Wallet, phone, phone charger. . . . Merging all those daily necessities into one life supercenter is the Mini from Everpurse.
The hard-shell Mini functions like a regular wallet, with room for credit cards, cash, and loads of receipts, while its ingenius secret lies on the back of the wallet — an iPhone 5/5S case and charger in one. The Mini will fully recharge an iPhone from dead three times on a single charge, which is equivalent to providing about 48 hours of battery life.
The Mini has some key differentiators from a competing all-in-one bag we've coveted in the past, the Mighty Purse. Instead of basically being a battery pack sewn into the middle of the bag with cords that charge the device, an iPhone gets docked on the back of the Mini, no cords seen. To recharge the wallet, look no further than the clasp that hides the USB connector, so it can be plugged in at anytime without removing the phone.
About 8 inches x 4 inches in size, the wallet also comes with a removable wristlet and crossbody chain. The Mini is available for preorders now at an early-bird pricing of $98 through May 6, when it will raise to $129. Products are expected to ship this Summer — perfect for light vacation packing.
Source: Everpurse