Facebook Soul Mate Quiz
This Viral Facebook Quiz Will Make Your Entire Life Awkward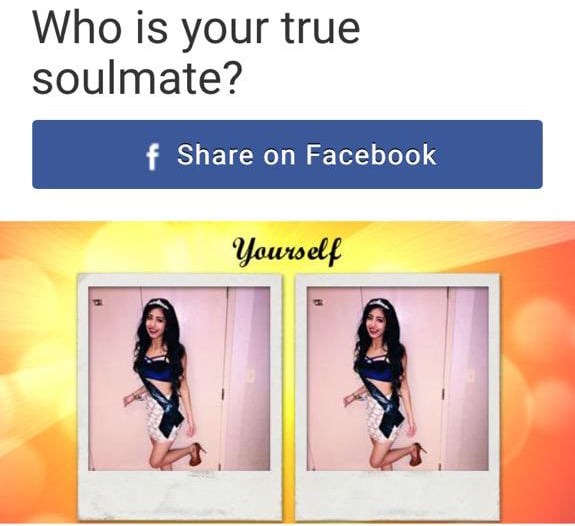 If you prefer to live a life without awkwardness, you probably shouldn't take the latest viral Facebook quiz. Asking the age-old question, "Who is your true soulmate?," the new game made by Captain Quizz seems innocent enough, but plenty of social media addicts are finding themselves in uncomfortable situations after pressing play . . .
I took the "Soulmate quiz" on Facebook and got my mom.

— Veronica Ballestrini (@VeronicaBal) June 13, 2015
Just did the Facebook soulmate quiz and all that came up was a bottle of Vodka

— Dru (@dru0887) June 12, 2015
Taking the who is your soulmate quiz on Facebook so ya theres that #selflove pic.twitter.com/atsF4x30Kk

— Alicia Patel (@Leeshy94) June 12, 2015
I did the FB quiz 6 times where you see who your soulmate is and got my dad 4 times and my mom 2.....

— Laura Barrow (@lara_bara) June 12, 2015
When you take the true soulmate quiz on Facebook and you get your grandma..

— reagan doty (@ReaganDoty) June 11, 2015
Apparently, the soul mate quiz doesn't mind matching users with family, exes, or even inanimate objects! Whether this often-hilarious flaw in the quiz led to its popularity is unclear, but you're very likely to see friends posting their results on your feed. (Maybe it suggests soul mates simply based on how often you interact with one another.) So go ahead and find out your soul mate; just don't be mad if it's your grandmother!