Felicia Day Blog Post on GamerGate
Supernatural Actress Harassed After Speaking Out on GamerGate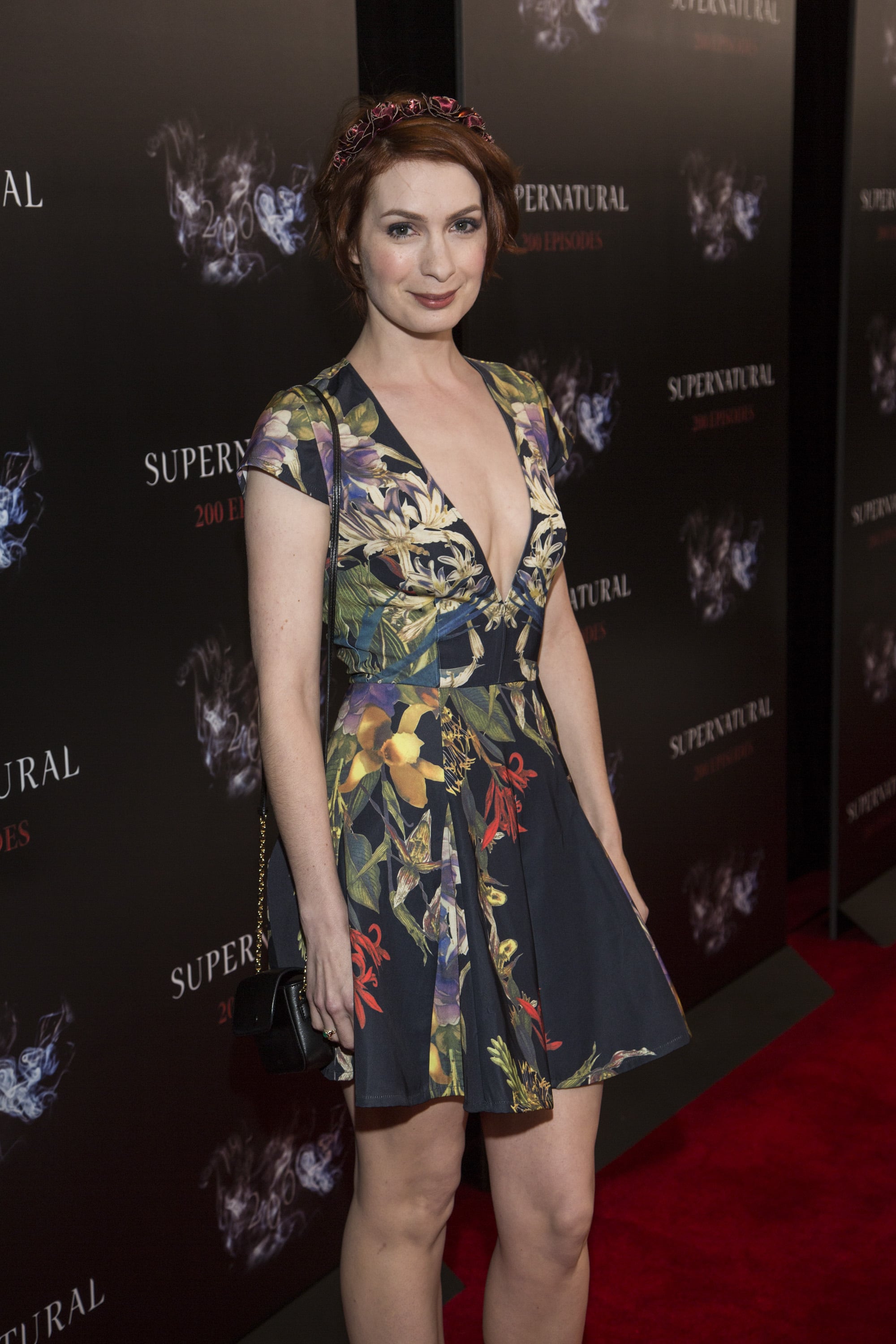 One of our favorite geek girls, Supernatural actress and Geek and Sundry founder Felicia Day, has finally spoken out about the controversy firing up the gaming world, GamerGate. What originally began as a movement against the close relationships between video game makers and writers has become an online war against women. Female developers and journalists are being harassed online because of it — and some were even forced out of their homes. Felicia, who has over 2.33 million Twitter followers, is one of the most influential voices in gaming, and many looked to her to step in. But she hasn't, until now, out of "self-protection and fear."
Felicia broke her silence on GamerGate in a blog post titled, "The Only Thing I Have to Say About GamerGate." In it, she writes how she has tried to retweet articles on the issue, "but personally I am terrified to be doxxed for even typing the words 'Gamer Gate.'" In fact, her own website was "doxxed" (when commenters attempt to publish personal information about an individual as a scare tactic) within an hour of the post's publication.
#StopGamerGate2014 because even Felicia Day cannot speak out about Gamergate without being doxxed. pic.twitter.com/qxq6usIp2w

— Untimely Death Gamer (@untimelygamer) October 22, 2014
Despite the backlash, many are rallying around Felicia's words. Her blog post is a very personal account of how the attitude toward women in gaming has made a turn for the worse. There was one especially poignant moment that spurred her to write the post. Two guys, one wearing a Halo shirt and the other wearing a Call of Duty shirt, were walking down the street. Typically she'd wave and greet her fellow gaming comrades, but this weekend, because of GamerGate, she didn't.
"But for the first time maybe in my life, on that Saturday afternoon, I walked towards that pair of gamers and I didn't smile. . . . Because after all the years of gamer love and inclusiveness, something had changed in me. A small voice of doubt in my brain now suspected that those guys and I might not be comrades after all. That they might not greet me with reflected friendliness, but contempt."
Later on, she writes, "I have allowed a handful of anonymous people censor me. They have forced me, out of fear, into seeing myself a potential victim."
It's incredibly sad that Felicia has been forced to keep quiet because of her gender. Former NFL player and avid gamer Chris Kluwe wrote a piece titled "Why #Gamergaters Piss Me the F*** Off," calling attention to the misogynistic culture created by "basement-dwelling, cheetos-huffing, poopsock-sniffing douchepistols."
Online harrassment, whether it's in regards to gaming, cosplayers at Comic-Con, women in tech, or otherwise, needs to stop. Read Felicia's blog post, then watch this beautiful video about the emotional toll of cyberbullying and share it. Here's to a better future for gamer girls.