Free Wedding Websites
Creating a Stunning Wedding Site Is Easier Than You Think
Now that we've gotten it out of the way that you need (with a capital "N") a wedding website, let's talk about how to create one. With so many platforms out there, it's hard to choose the best, which is why we've handpicked five of our favorites. Here you'll find something for every taste and budget with beautiful designs that'll stun all your guests — and, of course, give 'em a preview of how your gorgeous your big day will be.
One of the great things about The Knot is your options — you can choose from more than 100 site designs that are all equally as eye-catching. Aside from essentials like the story of how you met and details about the date and venue, the platform lets you share registries, collect RSVPs online, and see photos that guests have shared. Oh, and the cost: it's totally free.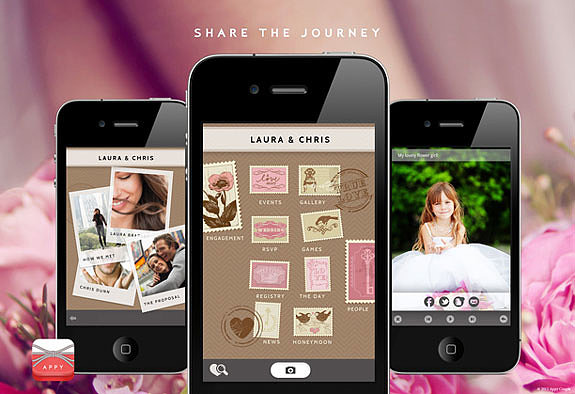 Like you might have guessed, this option stands out because it offers an app for you and guests to use when you're busy on the go. The apps syncs with your website — which has all the info you'd expect like maps and RSVPs — and sends notifications, so guests are always in the know about the big day (no excuses!). It gets bonus points for partnering with stationery companies so you can choose a design that matches your invites, all for a fee of $28.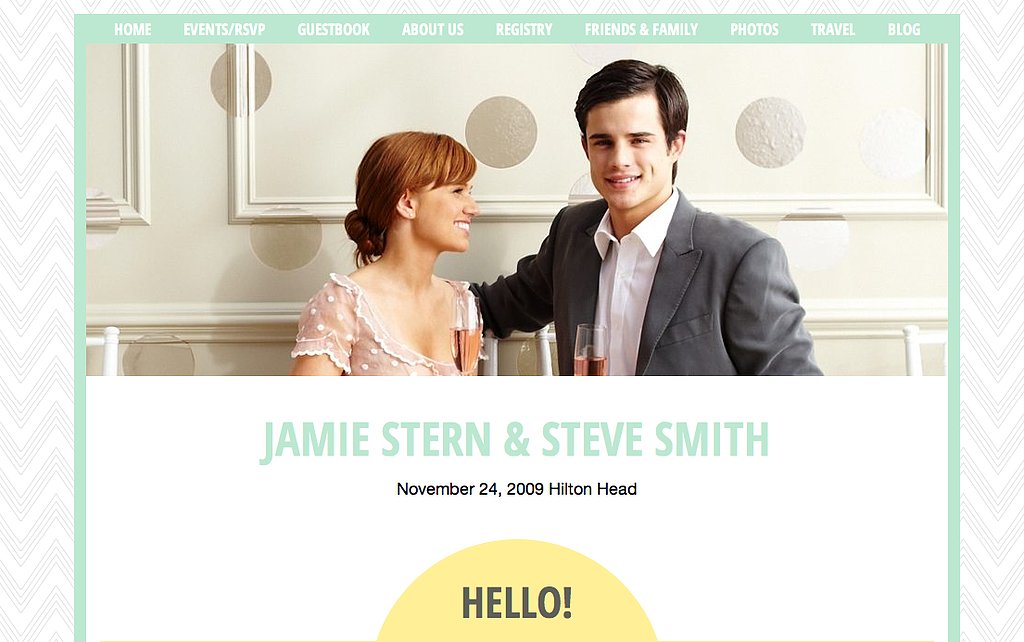 With Wedding Jojo, you get a custom domain that'll hold all your important wedding info. And there's a pretty site design for every taste, from the classical to the whimsical. You have to choose the right package, though — the free "taster" option offers limited photo storage and limited theme options with no RSVP features, while the "fill slice" option costs $15 a month but gets you full feature access and a free planning kit.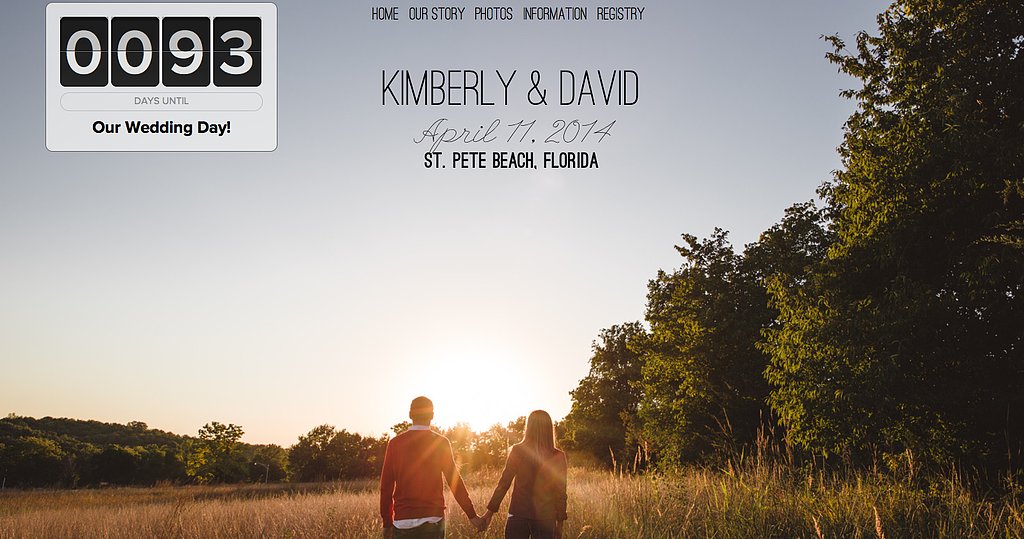 WeddingWoo is unique for a couple of reasons. One is that you can customize your site so guests see one ginormous background photo (hey, bigger is better) with links to registries, photos, and more. The other is that you can create your own wedding hashtag so all of the photos tagged with it on Instagram are automatically pulled into the wedding site and can be downloaded. For all this and other bonuses like customer support, you pay $49 for a year or $69 for two years.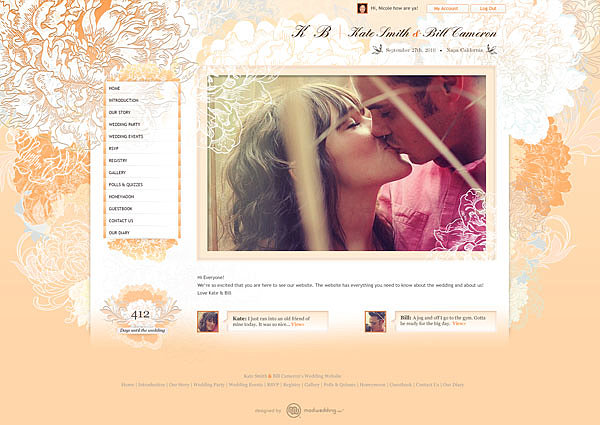 ModWedding has all of the features you'd expect, but we love it because it boasts some of the most beautiful templates out there. With more than 100 designs and colors to choose from, you'll have trouble finding the right one, but only because they're all so great. You can manage your events, create a registry, and do more, all for free.