Geeky Dessert Recipes
Geek Out Your Halloween With Direwolf Desserts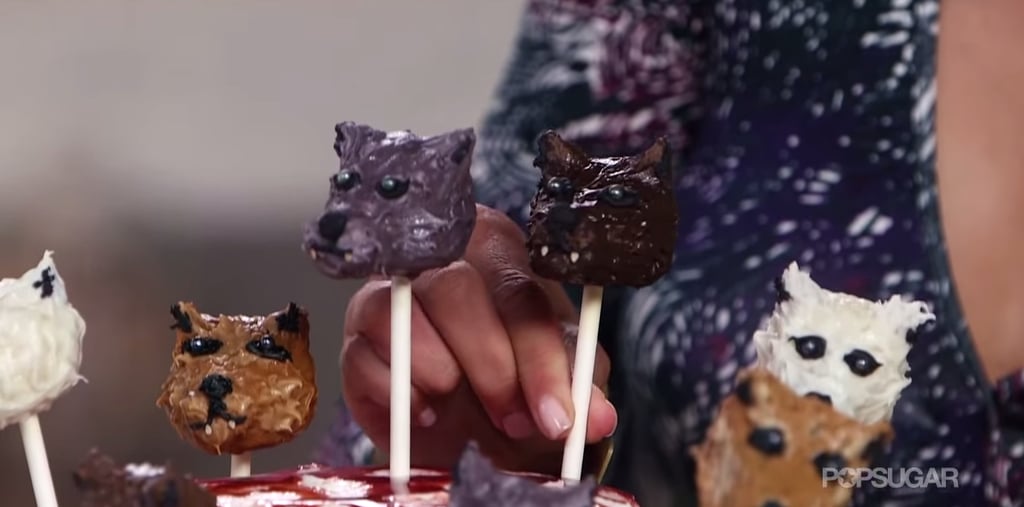 What do the direwolves of House Stark, Thor's mighty hammer, and a sugary-sweet mobile game have in common? Each piece of pop-culture mania makes for a delicious treat!
Whether you crush candy sequences like a pro or think you can battle through Asgard like a superhero, take a sugary bite of some of our favorite geek delights.
Thor: The Dark World
Salty, sweet, and just plain fun, these hammers take chocolate-dipped pretzels to the next level. For your favorite comic book geeks, make minihammers in honor of his trusty weapon, Mjölnir.
Breaking Bad Rock Candy
The show's over, but the Breaking Bad viewing marathons can still continue. On your next TV binge, serve this completely legal concoction.
Game of Thrones Cake Pops
Winter will be forever on its way, so bide your time crafting direwolf cake pops. Other frosted cake on sticks you've had know nothing about these adorably vicious treats.
Candy Crush Cookie
What's sweeter than making it past level 85? Making (and eating!) Candy Crush-inspired sugar cookies. Oh yes, that is the lucky sprinkle bomb.