GoDaddy Super Bowl Commercial With Puppy
Why You Won't See the GoDaddy Puppy Ad at the Super Bowl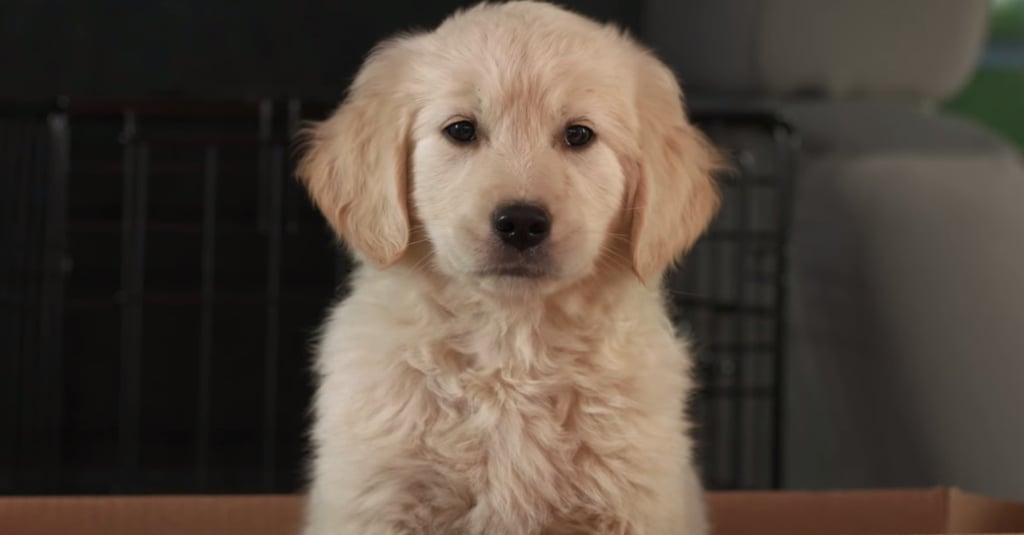 GoDaddy usually goes the sexy route for its Super Bowl commercials, but this year it took a different approach. The company poked fun at all the puppy ads (like Budweiser's new commercial) for the big game day, and this year's went too far. The ad sucked viewers in with Buddy the fuzzy Golden Retriever, who was left behind, and through rain and snow found his way back home.
But the plot twist was that when Buddy returned home, he was shipped immediately to someone who bought him online. Viewers were so outraged that GoDaddy is pulling the ad from the Super Bowl.
If you can buy a puppy online and have it shipped to you the next day, it's likely you're supporting inhumane breeding. #GoDaddyPuppy

— The SPCA (@animalrescuers) January 27, 2015
Thank you @animalrescuers for the candid feedback. What should have been a fun and funny ad clearly missed the mark and we will not air it.

— Blake Irving (@Blakei) January 27, 2015
Don't make fun of puppies, GoDaddy. That's messed up. And if it's a happy puppy commercial you're after, Budweiser's will have you feeling warm and fuzzy.