Google Glass Prescription
Google Glass Gets a Makeover, Proves Geek Can Be Chic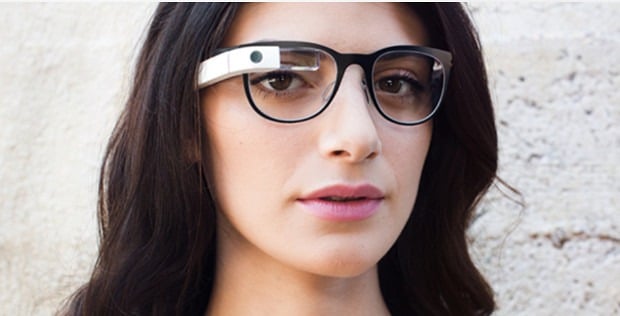 If you're embarrassed at the idea of ever wearing Google Glass out in public (c'mon, let's be real), then you'll appreciate the latest news from the tech company. Before the augmented reality Glass is released to the general public, it'll be available as a prescription option, Google announced today.
What that means is the device will now come in four different gray frames under a "Titanium collection" that are definitely arguably more fashionable and consumer friendly than the current version. (Check it: the new models are called Curve, Thin, Split, and Bold).
Each frame costs $225, which you have to spend on top of the $1,499 for the Glass, and they're designed to fit the Glass computing attachment itself as well as any corrective lenses.
To be clear, they won't change any of the present Google Glass features — like taking pictures or checking email — so you'll still be able to do your tech thing straight from your face. Phew.
The new frames were designed in house instead of partnering with stylish glass companies like expected. Bravo, Glass employees. Bravo.