Google+ Hangout For the Golden Globes 2014
Hangout With Us During the Golden Globes!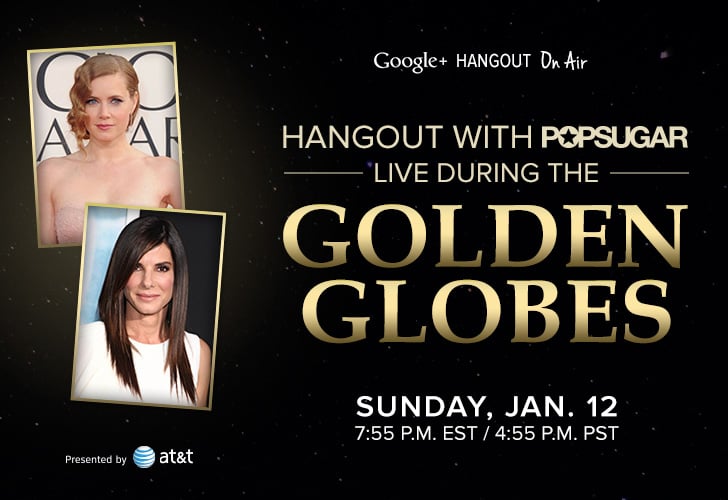 It's been another big year in film and television, and the Golden Globe Awards are about honoring all the best performances of the year while watching our favorite celebrities let their hair down. We can't wait to see our favorite stars looking glamorous on the red carpet, and who isn't excited to see what Tina Fey and Amy Poehler have up their sleeves for hosting this year's show? We're excited to see who will be taking home the awards!
Join us Sunday, Jan. 12, at 7:55 p.m. EST/4:55 p.m. PST for our Google+ Hangout live during the Golden Globes!