Guy Breaks Up With Best Friend
This Is the Most Dramatic BFF Breakup We've Ever Seen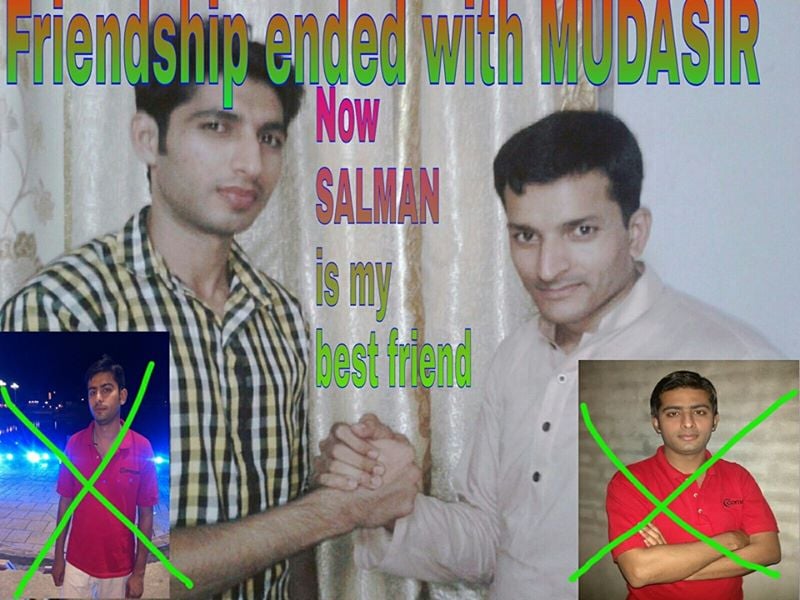 Some friendship breakups are not forever — but for one guy, it's a done deal. In a Facebook post that has since gone viral, Asif Raza Rana posted a story about cutting ties with his BFF, Mudasir Ismail Ahmad.
Asif said they are no longer friends because Mudasir was being "selfish" and had an attitude. The story takes a dramatic turn when Asif announces he has a new best friend — a guy named Salman Ahmad Naqash.
"Before Salman always thought that Mudasir was best for me," Asif said to BuzzFeed. "When we — me and Mudasir — were often angry to each other, Salman always made a compromise between us, but when Salman and me were angry with each other, Mudasir never made a compromise between us."
We know breakups can be harsh, but this one is extra brutal because it's public. Since the post appeared on Sept. 13, it has been shared 5,000-plus times and has over 5,000 likes. Commenters are even choosing sides! While Mudasir has yet to respond, Asif said he will also create a video about how he and Mudasir became friends. We have a feeling once that video is out, there's no going back to their old friendship.