Hello Kitty Is Not a Cat Reactions
Hello Kitty Isn't Really a Cat, So We Can't Believe Anything Anymore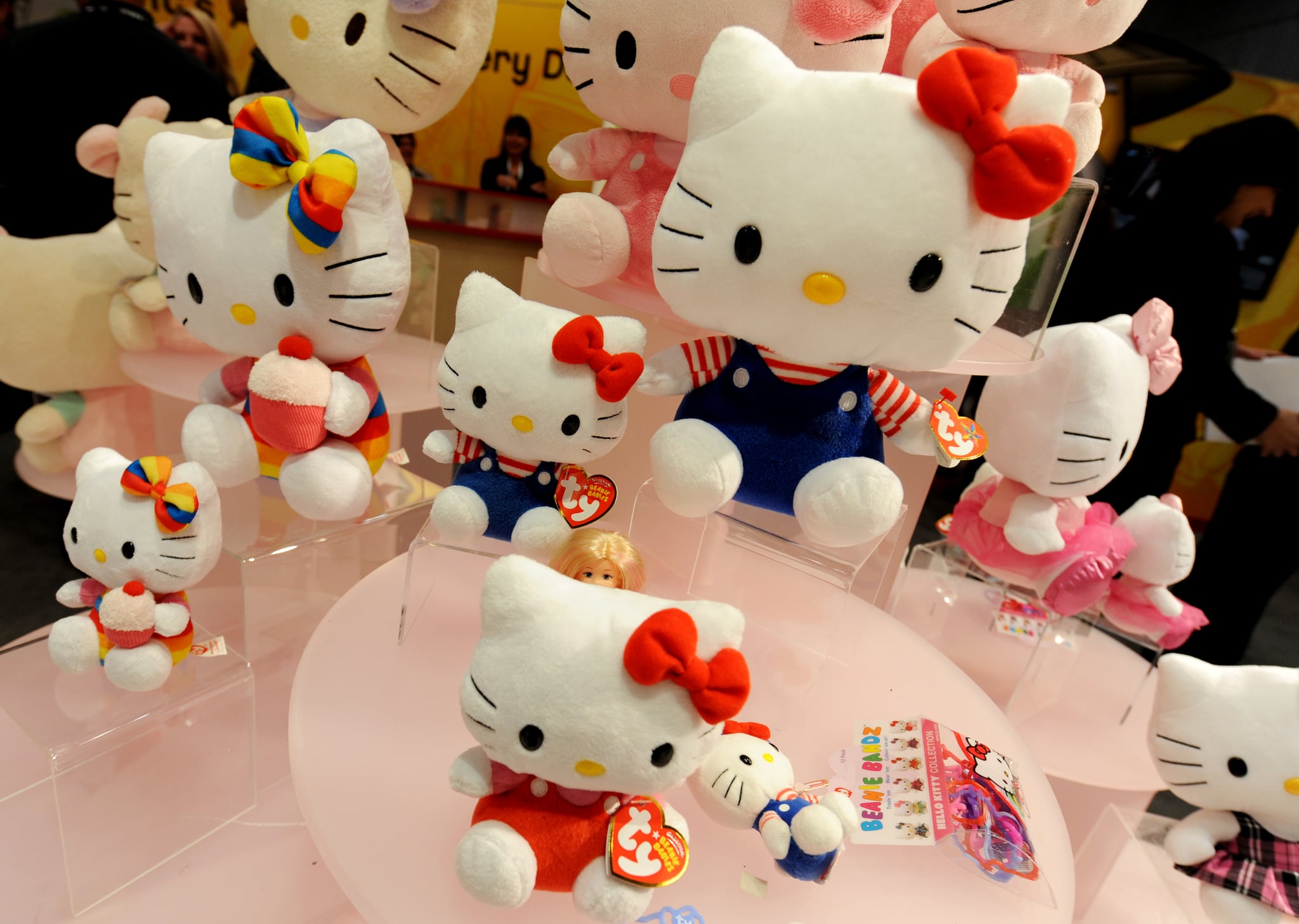 Note the day. Wednesday, Aug. 27, when everything we knew about life changed. Hello Kitty, it turns out, is not a cute cat but a little girl. What. But she has whiskers. . .
Professor Christine R. Yano, author of Pink Globalization: Hello Kitty's Trek Across the Pacific, uncovered the truth. After sending a script for a Hello Kitty exhibition debut to Sanrio, the company set her straight. According to Yano, Sanrio told her: "Hello Kitty is not a cat. She's a cartoon character. She is a little girl. She is a friend. But she is not a cat. She's never depicted on all fours. She walks and sits like a two-legged creature."
The Internet is not happy about this, of course — who would be?! If you agree that all your childhood might have been a lie, these are the tweets you need to see now.
Can Sanrio just stop and listen to the wisdom of Josh Groban?!
Hello Kitty is a cat. She has whiskers and a cat nose. Girls don't look like that. Stop this nonsense.

— josh groban (@joshgroban) August 27, 2014
This had better not filter down to other Sanrio characters.
If I find out Pochacco isn't really a dog I will actually strangle someone

— brittsteps (@brittsteps) August 27, 2014
So a Hello Kitty happy hour . . . that we can't invite Hello Kitty to now that she's a little girl.
My head really hurts over this Hello Kitty shit. I need wine. This is an excuse to get wine. Yeah, that's it.

— Mute Mill (@BrandyJavancy) August 27, 2014
But will Hello Kitty have to pay a fare on her own airplane?
For the record, Hello Kitty would ride in a seat and not under the seat. Got it. What a day.

— Virgin America (@VirginAmerica) August 27, 2014
Wait. This is getting too meta.
Hello kitty is a girl cos playing as a cat ? #inception

— El Cosby Esq... (@TheCosby) August 27, 2014
Again. Can we point out the logical fallacies behind this cat actually being a human?
if hello kitty is not a cat but a third grade girl then she is a third grade girl with whiskers which is frankly terrifying

— Rachel Syme (@rachsyme) August 27, 2014
Thank you, Peanuts crew, for letting some things remain sacred.
We can confirm, Snoopy IS a dog.

— PEANUTS (@Snoopy) August 27, 2014