Holiday Photo Cards
There's Still Time to Send Seasonal Greetings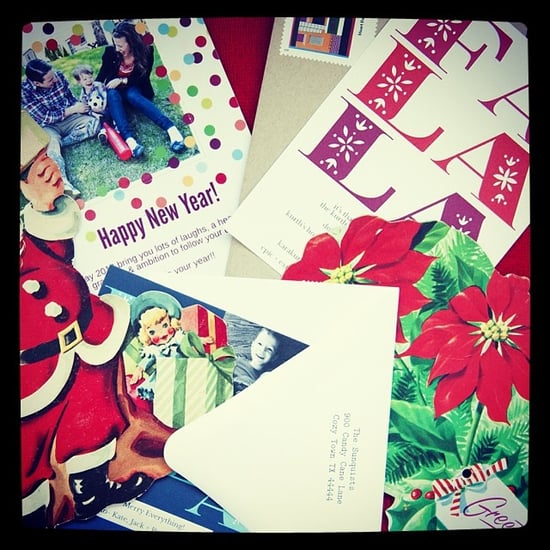 If you've walked by a post office recently, then you've seen lines of Santa's elves dutifully waiting their turn to send seasonal cheer. It's not too late to just start thinking of holiday cards. Whether you're in search of a service to take care of the signing, sealing, and delivering to Santa's Workshop (what we prefer to call the post office this time of year) portion of the card tradition, or you still want the chance to include a yearly update letter in the card, below is a card service for your needs.
Red Stamp — The most diverse service we tried, Red Stamp lets you make cards on the website or iOS app, then send via snail mail, email, social network, or text (that's app-only). The website pulls photos from a variety of accounts, including Instagram, Facebook, Google Drive, and Dropbox, among others, while the app syncs with Facebook, Instagram, and the internal photo library. Individual cards are $3 each, two to 24 cards are $2.39 each, and 75 cards are $1.69 each.
Cheergram — Since you're on Instagram several times a day anyway, make that time productive and use your account with Cheergram to make cards in the time spent waiting in line for a morning coffee. Choose from a selection of preset holiday themes, match it with an Instagram photo, add a message, and you're set. For $35, you'll get 25 cards with envelopes. 
Sincerely Ink Cards — Download the free app for iOS or Android to get started making five-by-seven-inch glossy cards using photos from your phone's library. Add well wishes on the front, put a personalized message on the back, select the recipient, and then Sincerely takes care of the postage and trip to the post office for $2 a card.