How Does Silvercar Work?
I Tried This Easy Car Rental Service That's All App-Based — and I'm Never Turning Back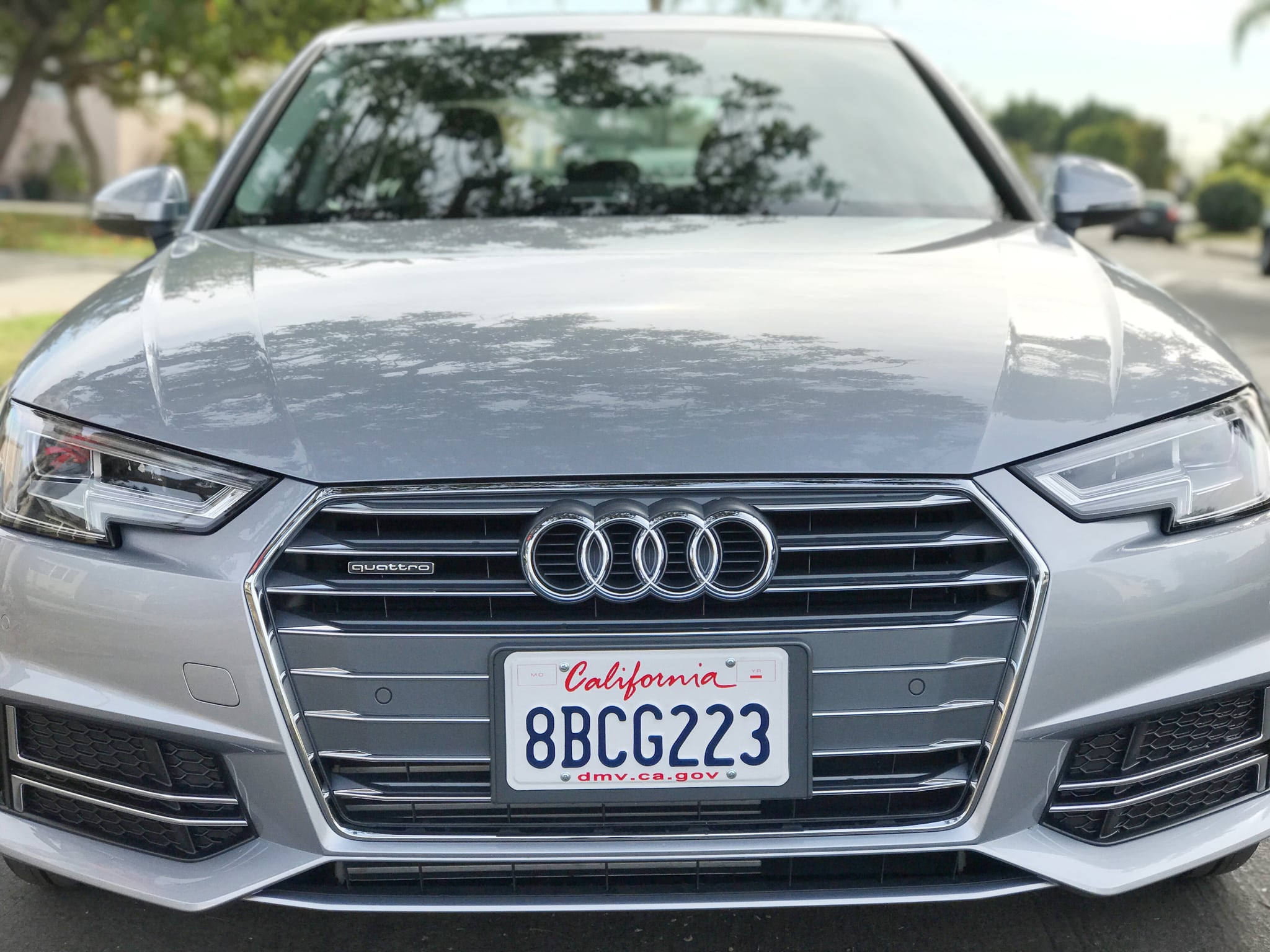 To describe my relationship with car rental services as unhealthy would be an understatement. I cannot even begin to tell you about the number of awful experiences I've had with traditional kiosks like Hertz and Enterprise because I get heated just thinking about it. But let's just say they've ruined enough trips to make me avoid renting all together. So, when I was offered the opportunity to try out Silvercar, a premium app-based, on-demand car service that promises a seamless user experience each time, I was intrigued.
The entire process — from reservations and pick-up/drop-off to the receipt — is all done via the Silvercar app. You also get a silver Audi A4 every single time, as Audi recently acquired the company. I've got to admit that when I first heard "no hassle, no lines, no paperwork," I was a bit skeptical. There's no way it can be that easy, I thought. Fast forward to when I got the car in front of me, and damn was I proven wrong. The entire process, from check-in to driving off, took a total of 10 minutes compared to the usual hour-plus it takes me at other kiosks.
So, How Does It Work?
Silvercar is available from 17 major airports and cities in the US, including Los Angeles, Austin, Las Vegas, Phoenix, and New York. Pricing starts at $49 per day and depends on availability (can increase by $10 to $20 during busier times of year). Because Silvercar is an on-demand service, it's best to reserve as far ahead as possible before your trip to snag the lowest prices.
To reserve your car, download the Silvercar app (available on iOS and Android) or visit the website. After you choose your city and dates/times, you'll need to provide your credit card information, driver's license number, and insurance info if you choose to opt out of Silvercar's coverage (starting at $15). You're all set! You won't have to do another thing until the day of your reservation.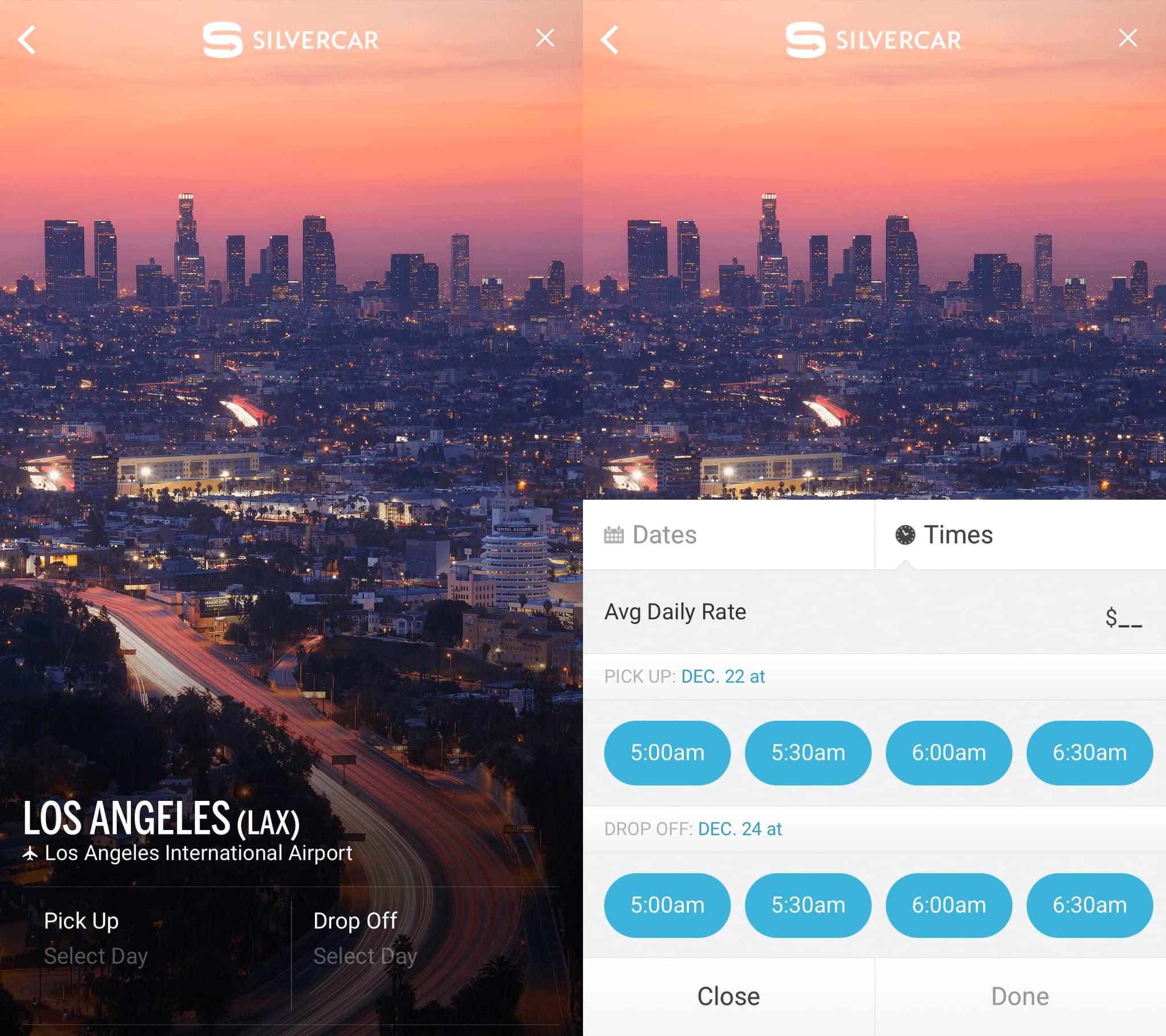 On the day of your reservation, you'll be given directions or shuttle instructions to get to the pick-up location through the app. For example, if it's at the airport, you'll be provided with all the information you need to hop on the correct shuttle that will take you on a short ride to the parking structure where the car and Silvercar attendant are waiting.
Once you're greeted by an attendant, they'll have you open your Silvercar app and guide you through the process. All you have to do is scan the QR code on your car, accept the agreements on your screen, and unlock the car from your phone. All A4s feature keyless entry for convenient access. The attendant will then walk you through the car's amenities and even help you set up your GPS and Bluetooth. If you're not new to Silvercar, you can also request to skip the introduction and hit the road ASAP.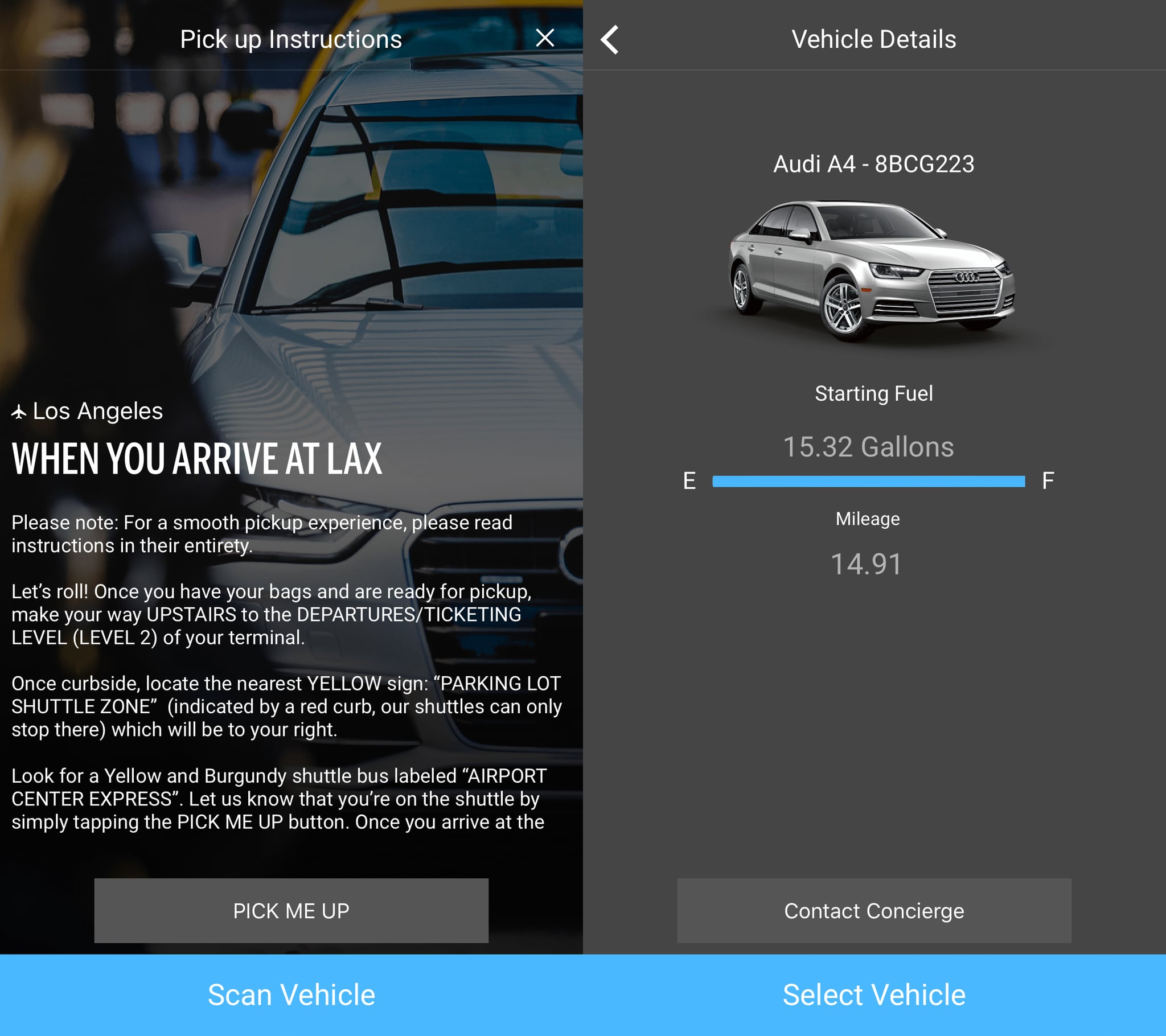 At the end of your trip, simply drop off your car at the same location and you're good to go! You start the process, and they'll take care of the rest.
What's Great About Silvercar?
Every rental features onboard Wi-Fi, GPS navigation, car seats, roof racks, and SiriusXM satellite radio, all included at no additional cost.
You get the same premium experience every single time, which means you won't have to guess if your requested car will be available at the time of pick-up.
If your car breaks down, Audi roadside assistance will take over if you're far from a Silvercar location.
Each car comes with fair toll tracking and a fuel plan.
The only age requirement is that the user has to be at least 22 years old; no additional daily fees if the user is under the age of 25.
Expect no lines and no paperwork throughout the entire reservation process.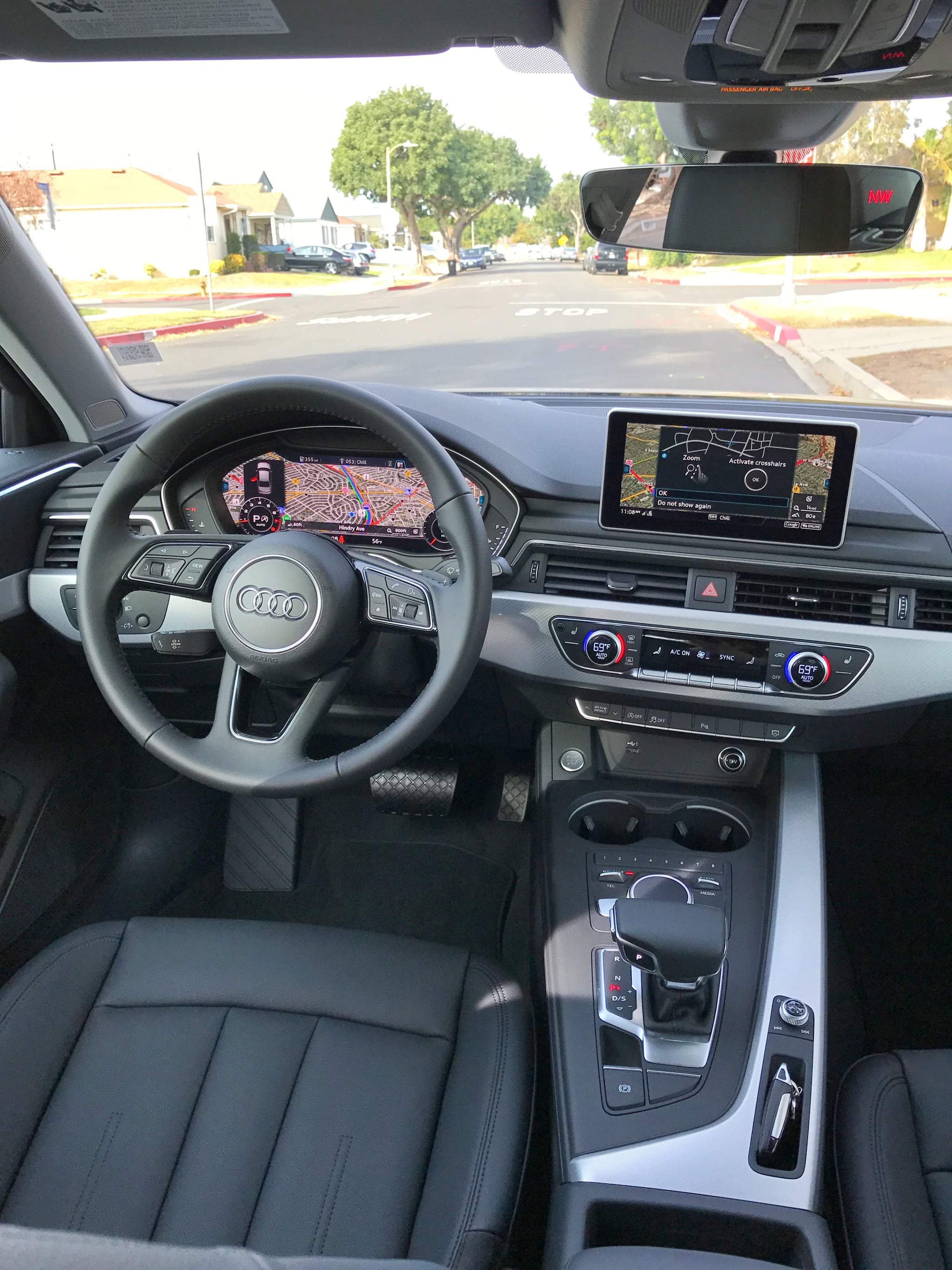 Why I'll Be Using Silvercar Again
The Silvercar experience, from start to finish, was truly as seamless as it claims. The fact that I didn't have to deal with long lines and hidden fees was enough to hook me, but its competitive prices on top of that truly make it worthwhile. For example, if you were to rent a premium/luxury car from a traditional kiosk, a Chevrolet Impala 200 would typically start around $49 per day on a weekend while a Mercedes C300 would cost you around $70. But the major selling point for me was that I didn't have to pay an additional $20 to $25 every day on top of the rental costs for being under the age of 25, like most companies require. Oh, and the fact that I was able to drive an A4 during my entire trip was pretty awesome, too. You can probably guess by now that I'm never turning back to traditional rental companies, and you probably won't either.
Image Source: POPSUGAR Photography / Nicole Yi