How to Photograph a Sunset
How to Make Your Sunset Photos Shine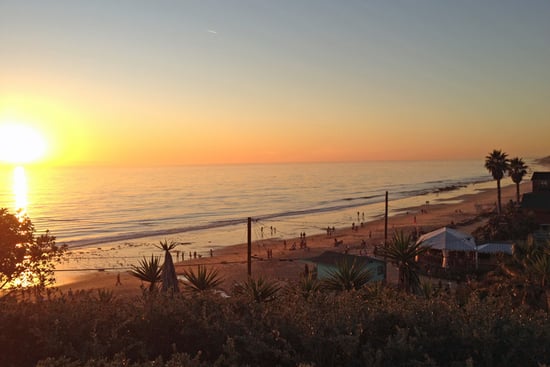 Summer sunsets are unforgettable, but automatic camera settings hardly do the rich pink and golden tones justice. Take a look at three common sunset photography problems and the easy adjustments you can make to solve them.
The picture looks boring: Photos need a point of interest, and dark silhouettes like people, palm trees, mountains, birds, or boats add a breakaway contrast to the vibrant sunset backdrop. Remember the rule of thirds, and keep all lines, subjects, and the sunset itself slightly off center.
The colors are washed out: First, set the white balance to cloudy mode, so the camera will automatically bring out the warm, orange-pink hues of the sunset. Then set the camera to aperture or shutter priority mode. Shoot a little above and below the exposure bracket to experiment. Start with quicker shutter speeds and smaller aperture settings (larger number), and slowly work toward slower shutters speeds and larger aperture settings to bring in more light. If the camera struggles to focus automatically, thus preventing you from snapping the photo, then switch to manual focus.
The photos are blurry: Bring a tripod. Slow shutter speeds and large aperture settings (smaller numbers) will turn out blurry when you're holding the camera in your hand. The tripod stabilizes the camera, allowing it to soak up all the glorious golden light.