How to Watch the Partial Solar Eclipse
Don't Miss the Year's Last Eclipse, Happening Today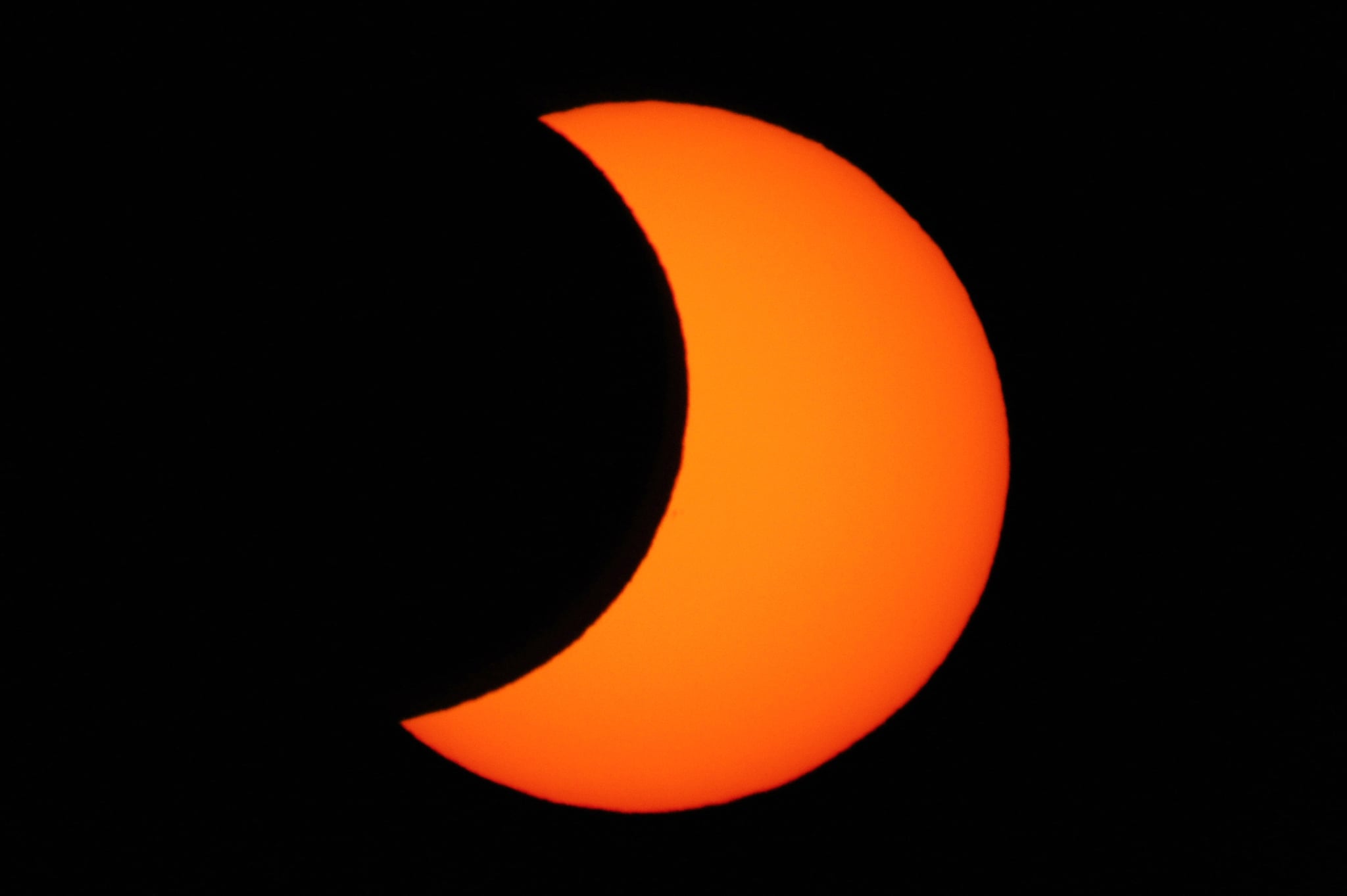 Mark your calendars. The final eclipse of the year is happening Thursday, Oct. 23, according to NASA.
This time around, it's a partial solar eclipse (not as dramatic as the total lunar eclipse, or blood moon), but it's exciting because it will be visible from most of the US and Canada. First it will start in eastern Siberia and make its way east, producing a spectacular show for cities like San Francisco, Denver, Toronto, and Vancouver in particular. The rest of the country shouldn't be jealous, though: nearly everyone except for those in the far northeast will have a chance to catch the sight.
What exactly will happen? The moon will cross between the Earth and the sun, but since they don't align perfectly, the sun's disc will only partially be covered. For most of the West Coast, this eclipse will be visible around 2 p.m. and should last over two hours. The East Coast will experience it around 6 p.m. Find your local eclipse time here.
If you plan to head outside for the event, be warned that you shouldn't stare directly at it. "Do not attempt to observe the partial or annular phases of any eclipse with the naked eye," says NASA. "Failure to use appropriate filtration may result in permanent eye damage or blindness!"
So unless you have special glasses with solar filters, don't make eye contact with the eclipse. Plus, you can always watch it online on the Slooh Community Observatory website, which will start streaming it around 5 p.m. EST.
For a quick way to view the eclipse, try this index card trick from Discovery News host, Trace Dominguez.