Jurassic Park Soundtrack on Vinyl
The Jurassic Park Score — Now in Epic Vinyl!
It's been over two decades since the original Jurassic Park film rocked my '90s jellies off, so when I heard that famed screen-printer Mondo was releasing a limited-edition vinyl series of John Williams's original score, my reaction was something like this: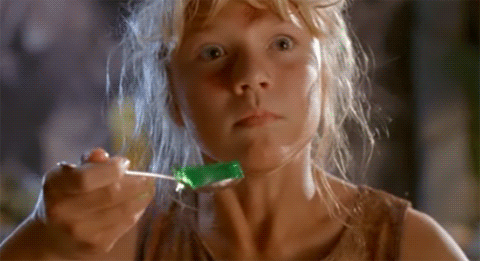 Source: Universal Pictures via Tumblr user Photodyta
Known for releasing products that sell out in minutes, Mondo created two equally impressive versions of the Grammy-nominated work. The first, Version A, features haunting dino cover art, and a random selection of those sold will include "Dilophosaurus-colored" vinyl. My personal favorite, Version B, is limited to 1,000 copies and bears the image of John Hammond's notorious species-reviving mosquito on the yellow (er, "translucent amber") record.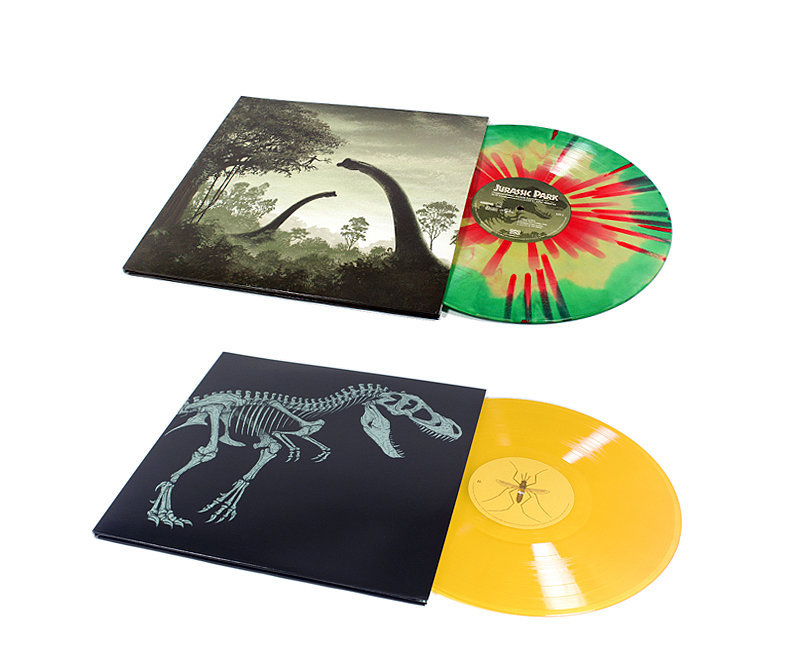 And amazingly, they're affordable! After missing out on a huge piece of Jurassic history recently, $35 for each double LP seems like a small price to pay — and a great way to prepare for Jurassic World (starring Chris Pratt!), due out next year.
The trick, though, is getting your hands on it. These records are available exclusively through Mondo's website, with some available in his Austin gallery a few days early. For those of us stuck outside Texas driving distance, this slice of cinematic history goes on sale online June 11, the 21st anniversary of the film's original theatrical release. Clever girl, indeed.