Lifeprint AR Photo Printer Review
The 1 Photo Printer You Need in Your Life Right Now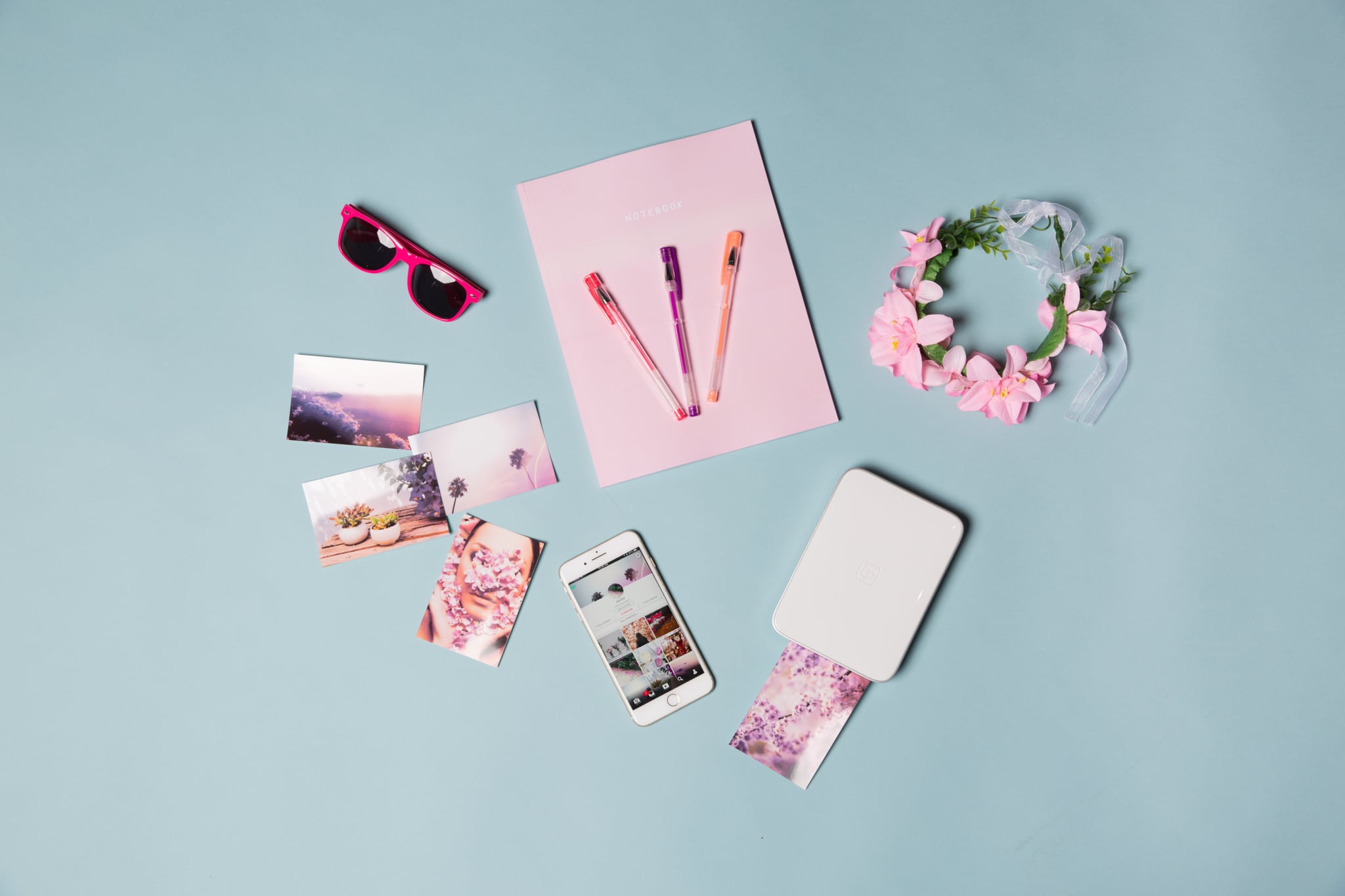 I've always loved taking photos. For years, much of my extra cash went toward Polaroid film; adorning every free surface of my apartment, these were the snaps that pulled on my heartstrings and evoked the fondest of memories. But I've never come across a photo printer that has really had the same sort of sway over me as that bulky, black, 80's-style camera — that is, until I gave the Lifeprint Photo and Video Printer a spin. Here's why I'm now a believer and you should give it a try, too.
The printer itself is next level.
You can get up to 20 prints off of one battery charge, the paper is priced reasonably, and Zink technology means you never have to shell out cash for ink. The size of the prints — 3x2 — is also perfect, enabling you to see all the details of the photo without taking up any of the room of a traditional print. Oh, and there's also the fact that you can print on sticky paper, which means plastering your favorite images all over your home and belongings is easier than ever.
The size is unbelievably perfect.
I know this is not always the main criteria when looking for a new printer, but for me a big selling point is the fact that the sleek device can fit in every single one of my purses and enables me to give a copy of a photo to a friend instantaneously. Vacations, concerts, beach trips: everywhere I've gone with the printer, the long-lasting charge has been there for me and let me print out my favorite memories on the spot.
The clutch AR feature is the future of photos.
The main reason you should check out Lifeprint — as much as I love all the other stuff! — is that it has the most incredible and unparalleled technology when it comes to Augmented Reality. Any video or GIF is instantly transformed into a still photo, and once printed, you just hold your phone over the print and launch the Hyperphoto in the app . . . and behold, you instantly see the video or GIF appear on your screen. This is exceptionally cool when it comes to action shots, as the still you have printed can be mid-action and yet you still have the ability to watch the whole scene as it unfolded in full.
Image Source: Lifeprint