Little Boy Dressed as Edward Scissorhands at Comic-Con
The Single Best Costume at Comic-Con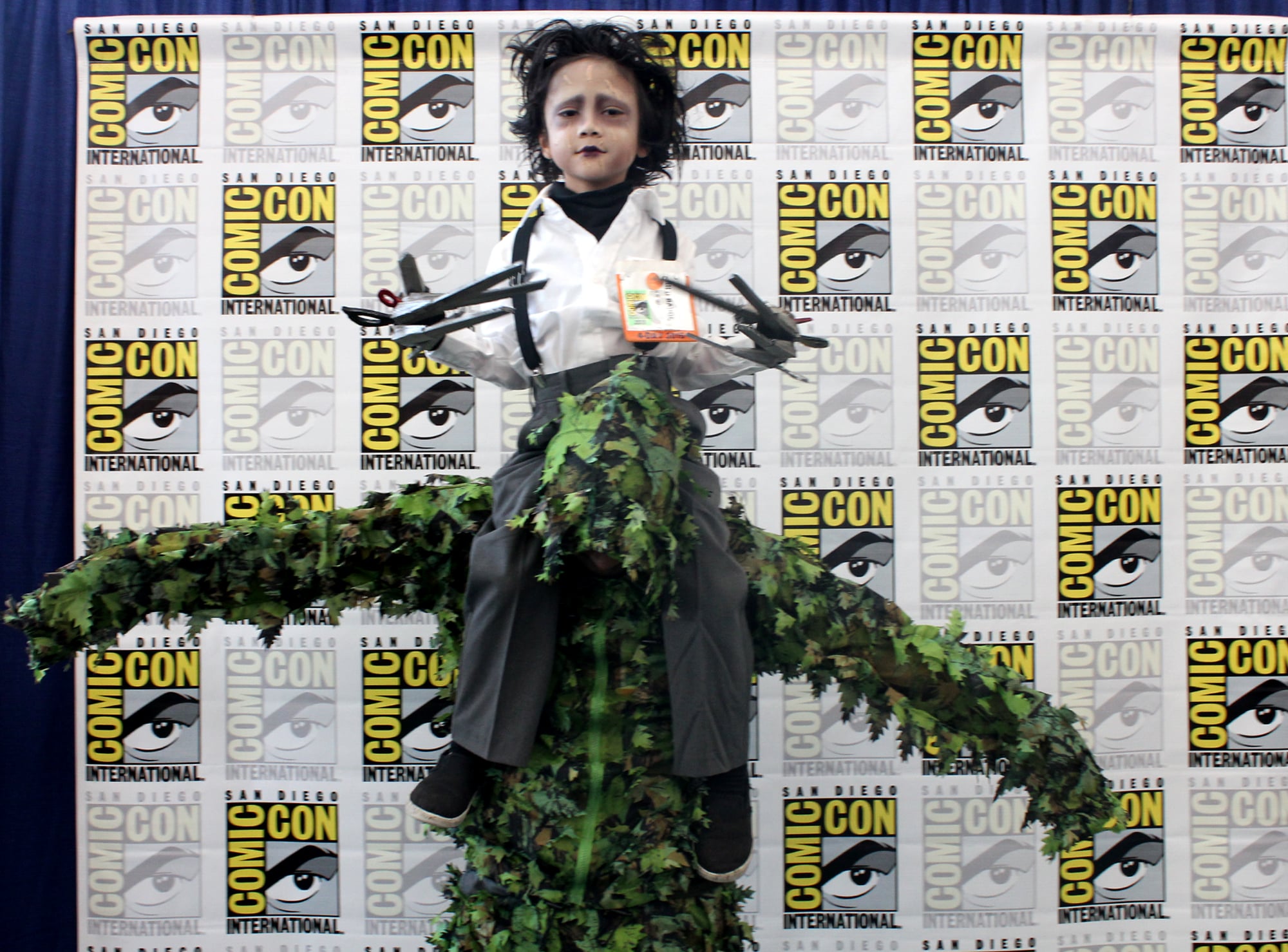 Meet Clark del Rossario. He's a huge Tim Burton fan, and his current favorite movie is Edward Scissorhands. On Saturday at Comic-Con International: San Diego, he dressed up as the iconic quirky character and crushed it. Oh, and he's 6 years old.
His dad Lester dressed up a hedge, and mom April escorted the duo through crowds, saying yes to every person who asked to take their picture. And boy, did that happen often. The family thought about this costume for six months and crafted Clark's Edward's hands from foam board, cardboard, and paint tape. Plus, his makeup was spot-on.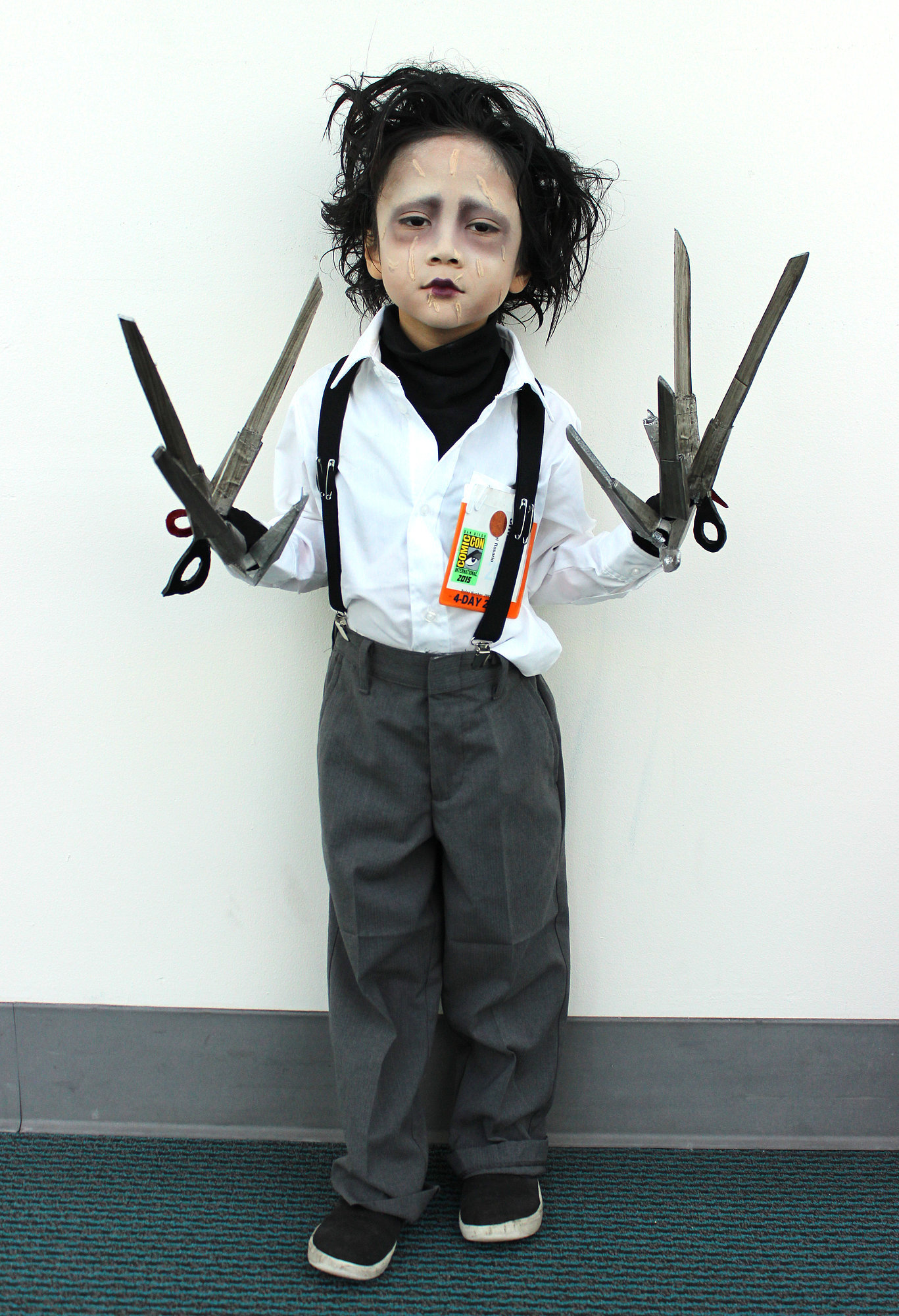 Still not impressed? Here he is giving his dog a haircut!
When we asked Clark if he loved all the attention, he said yes with an adorable smile. We were only with the family for a few minutes, and in that time, dozens of people crowded around to take his photo."It's the best cosplay at Comic-Con!" shouted one woman. While we've seen plenty of great cosplays this week (check out all of them here), we have to agree.
Image Source: POPSUGAR Photography / Lisette Mejia