Most Popular GIFs of 2017 on Tenor
Tenor's 5 Most Popular GIFs of 2017
2017 has been one hell of an emotional year. Thankfully, the 12-month-long rollercoaster ride of feelings we've been on has been accompanied by an overabundance of perfect GIFs — it's due to those brilliant, one-of-a-kind images that arrive at just the right time that many of us, tired of talking and typing out our thoughts, are able to express just the right sentiment to our family and friends.
Now, as the year is finally drawing to a close, the folks over at Tenor — the top GIF keyboard across iOS and Android, as well as many of our most used social media apps — have pulled together the top GIFs that were shared from the platform in 2017. This year, the GIFs we shared were a whole lot more negative than the ones we shared in 2016. And it's with that data that Tenor was able to come up with the official mood ring of 2017 (and compare it to the mood ring of 2016), as seen here: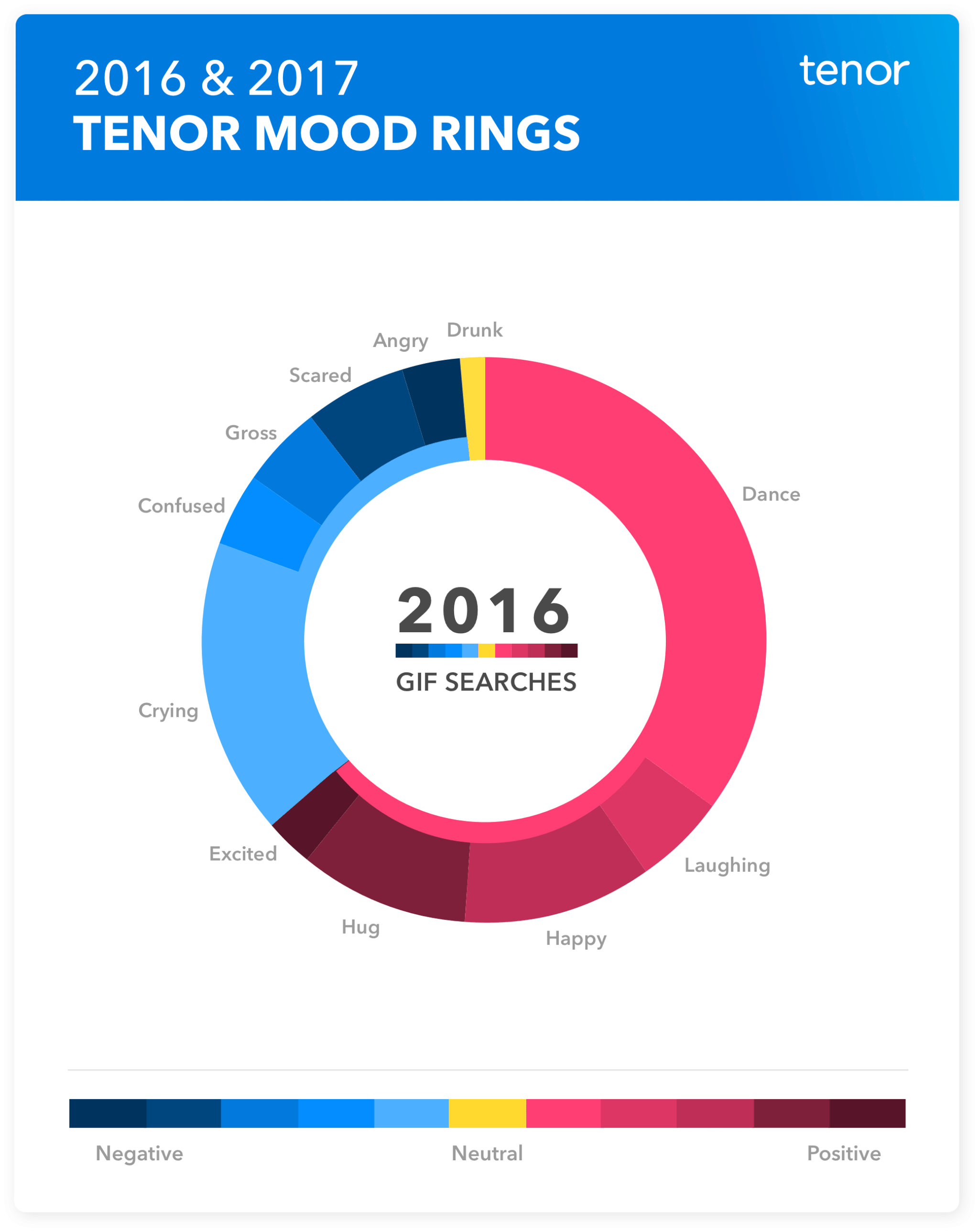 "Because Tenor is used to communicate tone and emotion in messaging conversations hundreds of millions of times per day, GIF searches on Tenor indicate how people around the world are feeling," Tenor cofounder and CEO David McIntosh told POPSUGAR exclusively. "Not only did Tenor search data show we were feeling worse this year compared to 2016, but that GIFs on Tenor are used to express the full range of human emotions."
Ahead, you'll find the top five GIFs of the year, as compiled by the Tenor team. And be sure to scroll all the way through to the end, as it wouldn't be an official year in review if we neglected to show just how much things have changed in a mere 12 months.