NASA Rocket Explosion 2014
An Unmanned NASA Rocket Exploded During Takeoff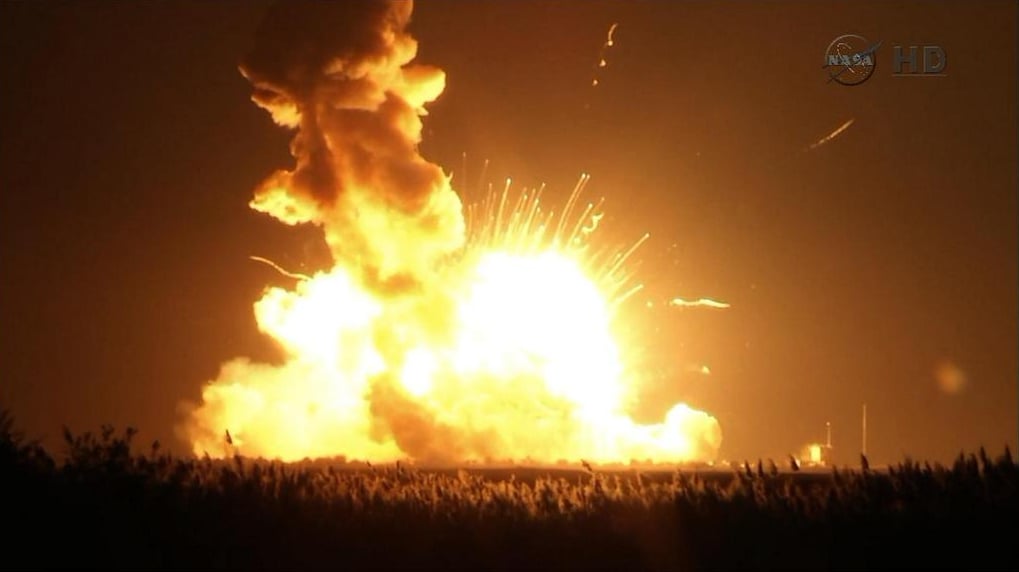 NASA's unmanned Antares rocket exploded during liftoff on Wallops Island, VA, today. Thankfully, nobody involved in the launch was injured.
NASA & @OrbitalSciences are gathering data on the failure of the CRS-3 mission 6 seconds after launch.

Updates: http://t.co/6Bo6KBRWnG

— NASA (@NASA) October 28, 2014
Antares was set for a resupply mission to the International Space Station and was departing a day behind schedule. A boat entered the water near the launch site on Monday, the original launch date, causing a rescheduled takeoff.
There has been a vehicle anomaly. We will update as soon as we are able.

— Orbital ATK (@OrbitalATK) October 28, 2014
The explosion was described as a "vehicle anomaly," but no definitive answers will be revealed until experts have completed their investigation into the launch failure.
While the sight of the catastrophe was terrifying to behold, the lack of injuries in this explosion is extremely fortunate.