Is Nest Worth It?
Should You Drop Your Regular Thermostat For Nest?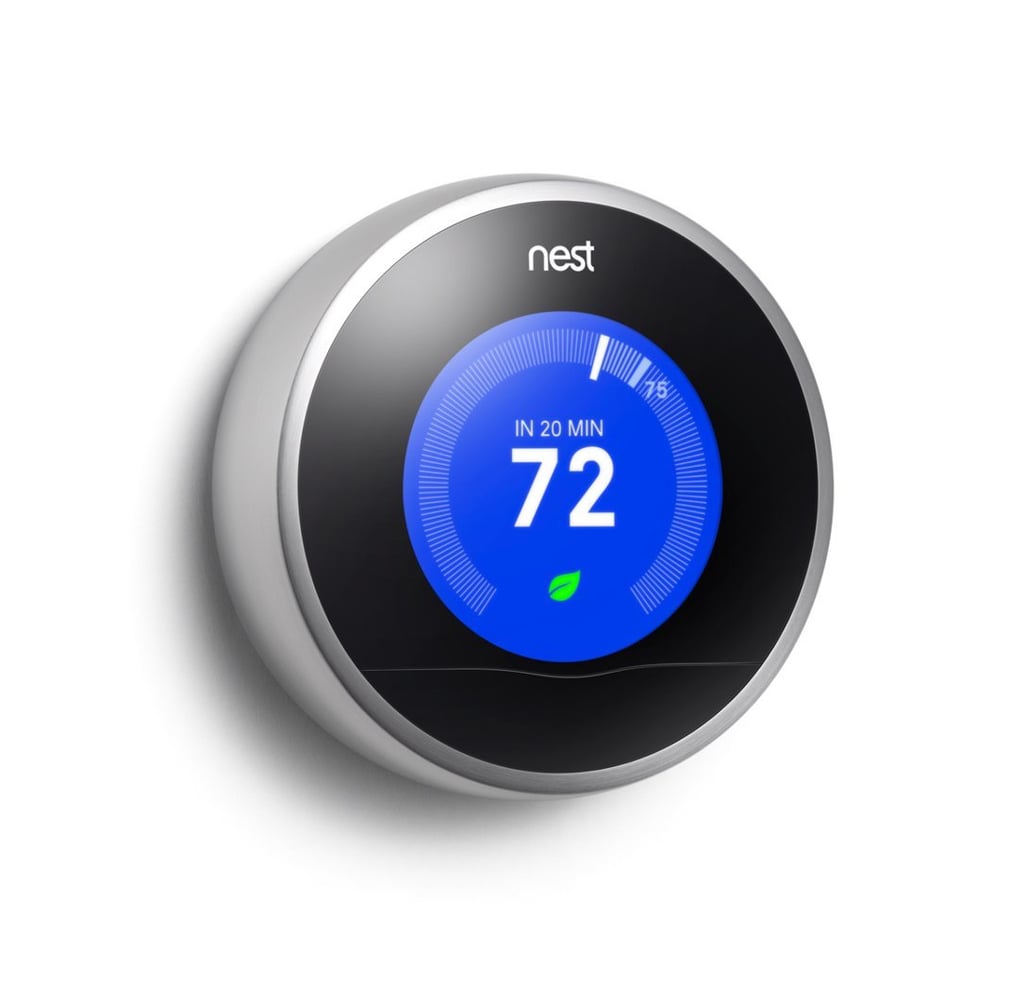 Yesterday's sale of Nest Labs to Google has everyone chatting. The unique gadget turns heating your house into an exciting adventure, connecting to your smartphone or tablet for interaction in seconds. But with a Nest thermostat running around $250, is it worth the investment?
What's the Big Deal?
Last year I picked up a Nest Learning Thermostat ($249) knowing the steep price would make up for itself over the years. Replacing my out-of-date thermostat, which never seem to register the right temperature ever, was a no-brainer. After doing some research, I picked up a Nest at our local Home Depot. The unit was easy to install, and its free app quickly connected to all my devices. Using a smart thermostat allows you to turn off your heat remotely, even setting it to an "away" mode, so your heat isn't running all day. And you can remotely turn it on, so your home is nice and toasty when you walk in the door.
The Results
Each month I receive an email with a detailed report on energy use. It's awesome to see how the unit has saved me money and made heating my house more efficient. Our 1,700-square-foot home has forced heat and no air conditioning over split levels, which sometimes leaves the second floor boiling and the first floor feeling like a chilly cave. Since installing Nest, the house heats quickly and efficiently.
Over the last year since installation, my heating bill has been on average $15 less per month and barely anything during the Summer months. With several seriously chilly nights during this last December, my heat bill topped out around $200, where last year, without Nest, the total was over $235. On average over the year, Nest helped me save at least $120 on my heating bill, and I can't complain about that.
What to Take Into Consideration
Smart thermostats are so helpful — especially if you run out the door and space on shutting off the AC. They are easily programmable for when you're on vacation, and the Nest dial lets you know when you're heating efficiently. The free app gives you up-to-date info on how much money you're saving with tips on how you can conserve even more.
With most smart thermostats ranging from $200 to $500, it's good to think about how long you're going to be in your space. Although most are easy to install and uninstall, if you're a renter, it's a good idea to check with your landlord before purchasing a Nest.