Photos of Dead Animals on Facebook
Should Photos of Dead Animals Be Allowed on Facebook?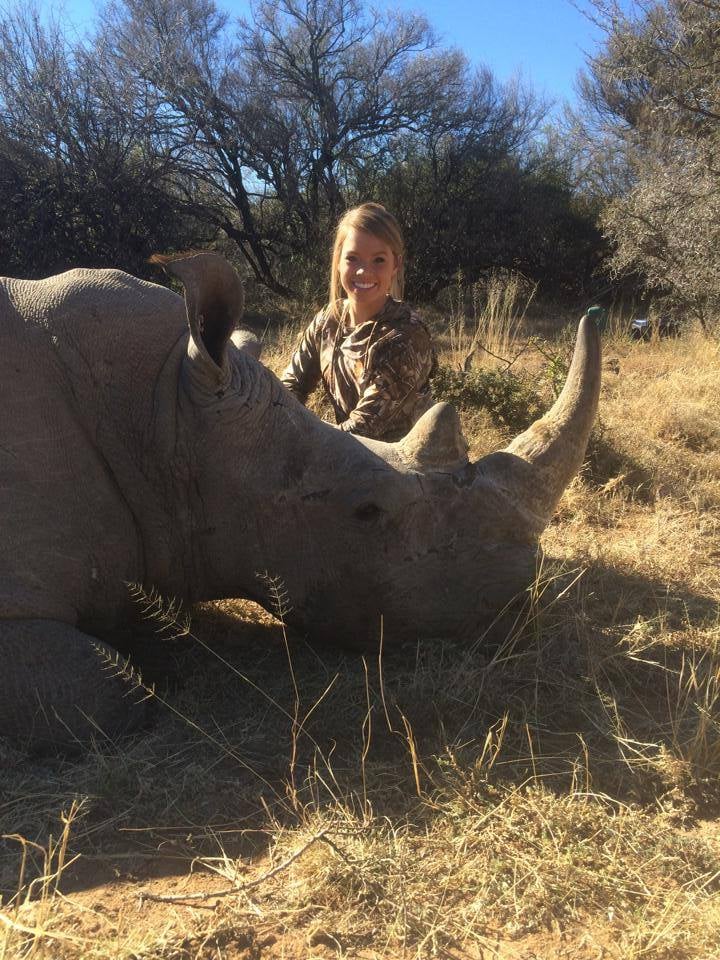 In case you missed it, many of last week's headlines revolved around a Texas cheerleader named Kendall Jones. The 19-year-old's Facebook page went viral after she uploaded photos of herself posing with big-game animals that she hunted in Africa.
As you'd expect, many people became outraged and asked Facebook to take down the photos, even starting an online petition calling on CEO Mark Zuckerberg to intervene.
Looks like those pleas were heard, because the social site has taken down all images of Kendall with dead animals. In a statement, the company said it removes "reported content that promotes poaching of endangered species, the sale of animals for organized fight, or content that includes extreme acts of animal abuse."
The only photos that remain are ones of Kendall holding guns and arrows and posing with immobilized animals (like the photo pictured here). Jones still defends herself, claiming she is a conservationist and that her actions are legal.
What do you think? Should she have been allowed to keep the photos up?
Source: Facebook user Kendall Jones