ShopStyle $5,000 Ultimate Shopping Sweepstakes
Here's $5,000 to Upgrade Your Wardrobe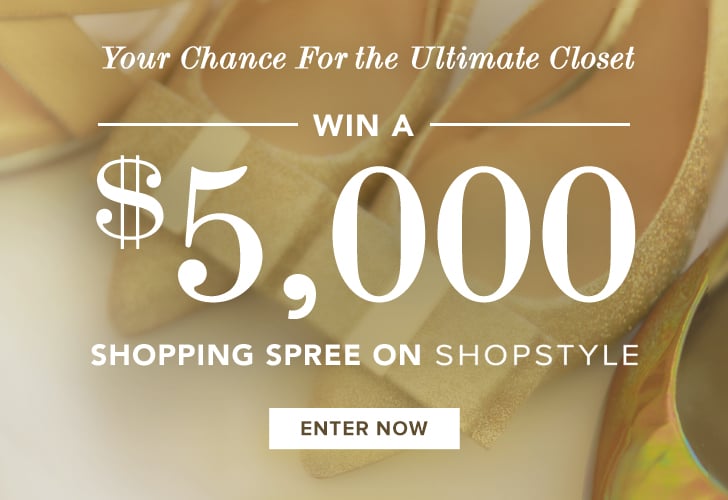 What's better than a new wardrobe? Getting it for free!
One lucky winner will win a dream shopping spree, and it might just be you. Enter now for the chance to win $5,000 to spend on ShopStyle! With millions of products and thousands of brands on ShopStyle.com, this is bound to be a shopping spree of a lifetime.
What would you buy with $5,000? How about the latest Christian Louboutin heels, a few Balenciaga bags, leather jackets from Vince, and Cartier earrings? We could dream about it all day, but there is only one way to win. Make the ultimate closet yours and enter now!