Smart Belt Buckle
The Belt That Wants to Whip You Into Shape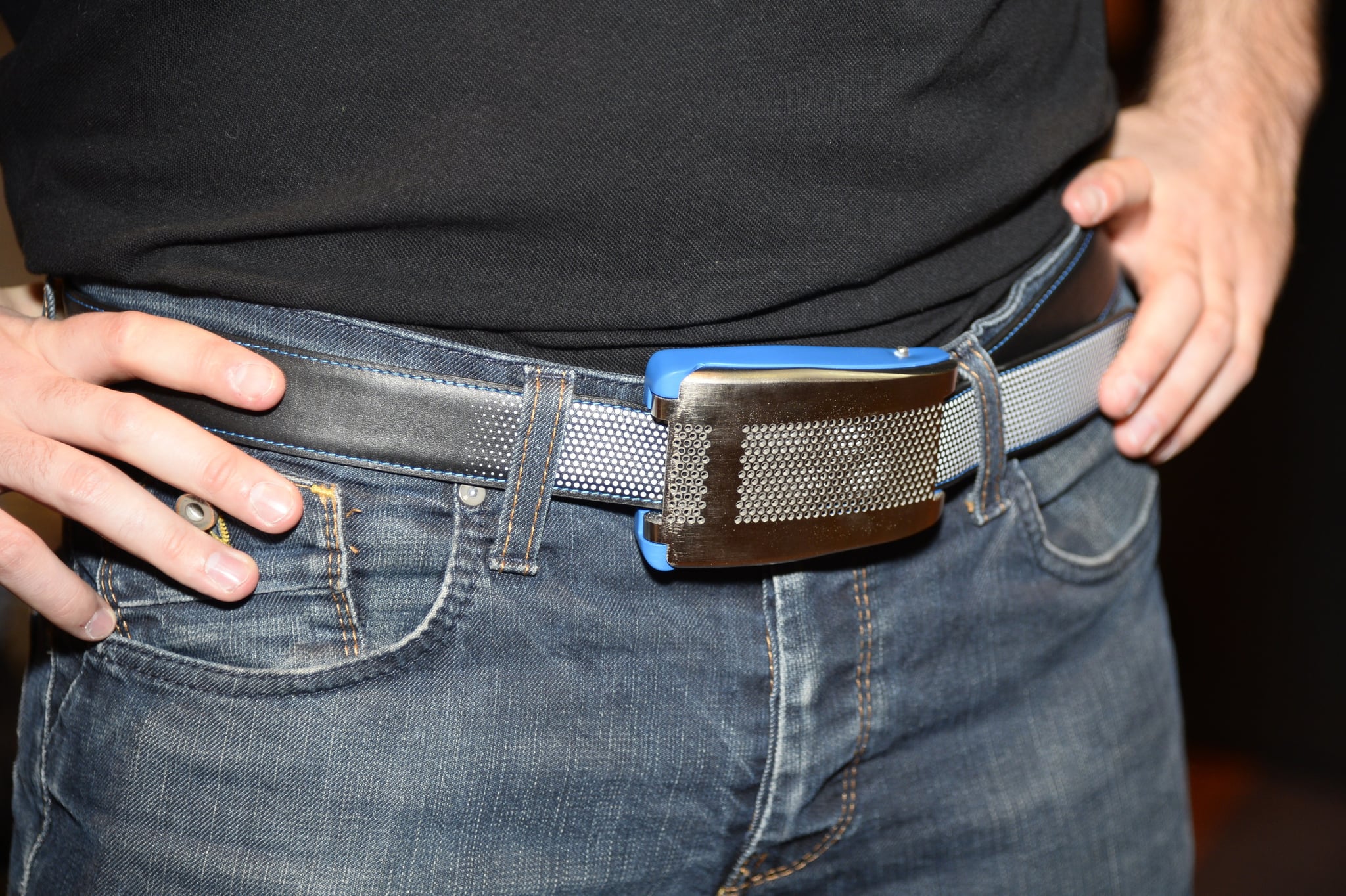 Gadgets are connecting us in incredible ways. There's the toothbrush that lets you know how your brushing is going, a bracelet that measures your sun exposure, and coming soon a baby bottle that tells parents how much food their child is eating, but those might all pale in the light of a smart belt. Meet Belty, a product from French startup Emiota unveiled at this year's CES that is — surprise! — a belt. But this belt is on a mission. A mission to help you reach your fitness and weight-loss goals.
You know how after a big meal you have to loosen your belt a notch or two? Belty measures your progress in basically the same way. Onboard motors let the belt loosen itself as your waistline expands, which also acts as a message to the wearer that they should slow their roll at dinner or get back to the gym if it's a more gradual waistline progression Belty measured. A built-in accelerometer can tell when you stand or sit to loosen and tighten as needed throughout the day, so your pants are always nice and comfortable. That's . . . strangely helpful?
It also has more practical applications when it comes to monitoring your health: the belt tracks steps throughout the day that can be monitored via an app (but plenty of other gadgets do that). No word on when Belty will be available or how much it will cost. So for now, this is all just wearable technology daydreams.