Star Wars Land at Disneyland
The Latest Details About Star Wars Land Will Leave You in Awe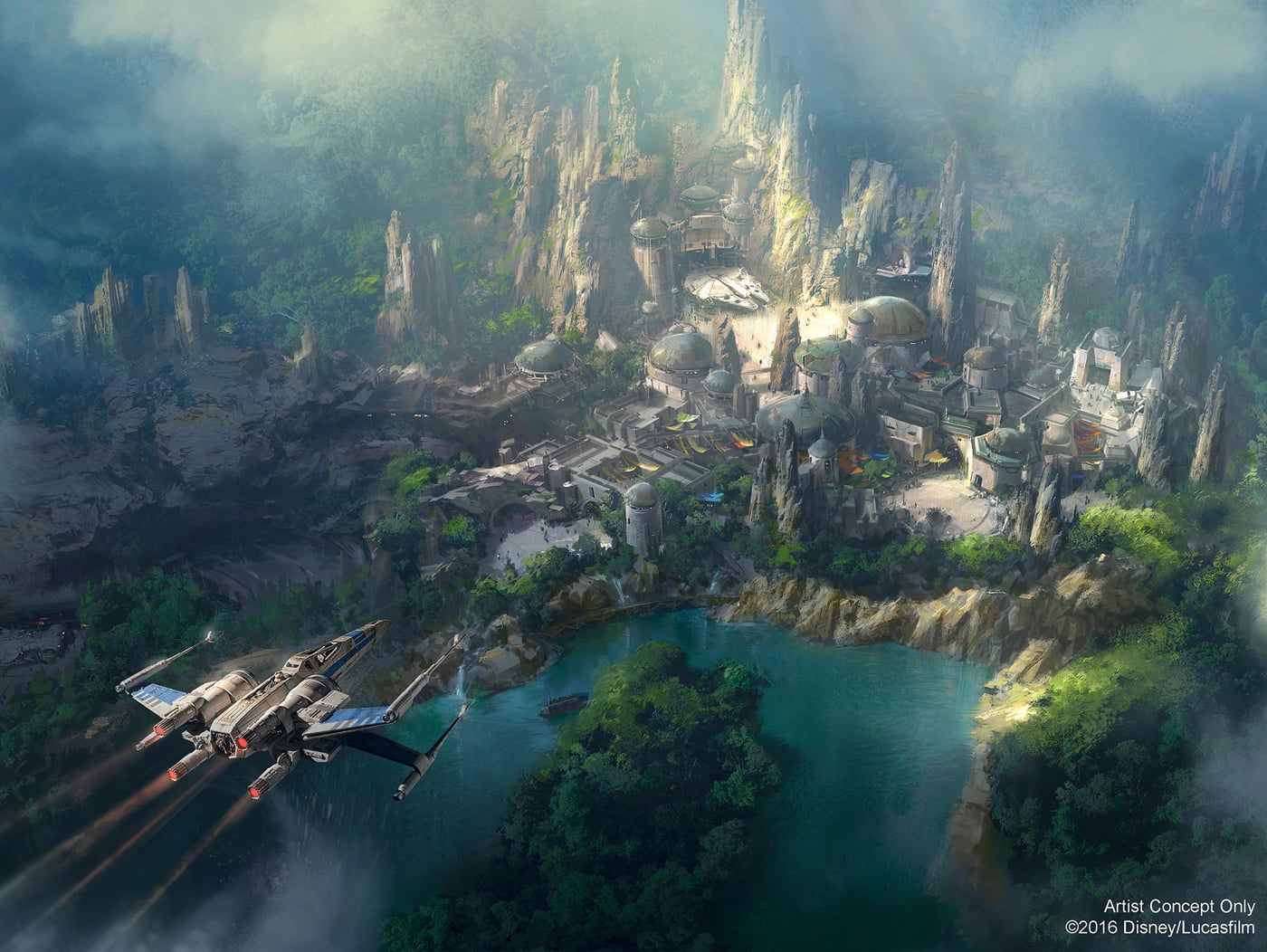 Anyone who's waiting for the opening of Star Wars land in both Disneyland and Disney World knows just how painful it is. It's hard counting down the days till the theme park's doors open, but thankfully Disney continues to tease us with photos and renderings, including a new one people can see at Disneyland.
If you visit Disneyland and stop by the fence on Big Thunder Trail in Frontierland, you'll see a new image of what the theme park will look like. Look closely and you can spot the Millennium Falcon, a X-Wing, an Imperial shuttle, and much more.
Curious to see more of what the Star Wars theme parks will look like? Check out illustrations of what Star Wars land may look like in both parks.