Steve Jobs and Britney Spears Photo
Flashback Friday: The Long-Lost Photo of Steve Jobs and Britney Spears
Um, can you hit me one more time . . . because I'm pretty sure that's the Apple founder and Britney Spears, together, on stage at Worldwide Developers Conference?! There you have it, folks — two things we wish we could bring back: Steve Jobs and the then-reigning Queen of Pop, Brit in 1999, the year her first album dropped.
So this keynote was technically in May 2000, but this picture has some great odes to the '90s. There's a) Steve waving a CD around, and b) Steve demoing how QuickTime works. Sigh — so much to love about the good ole days.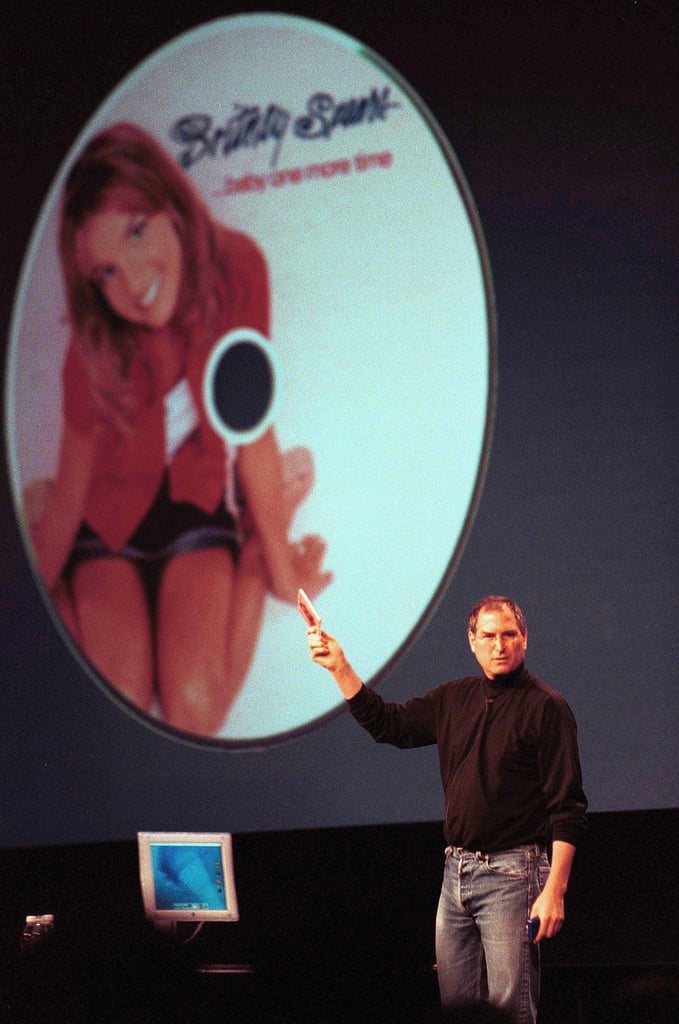 At this year's WWDC, we couldn't find very many ladies. Our friends at ReadWrite looked back in time and found that not very many women have taken the stage at WWDC either. We love seeing Britney up there with Steve, but here's to a stronger female presence in the years to come.