Stormtroopers Twerking Video
Stop What You're Doing and Watch Stormtroopers Twerk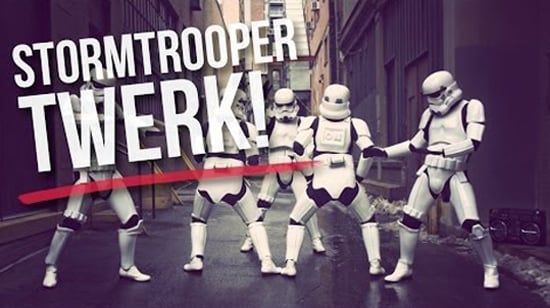 It all starts with a Stormtrooper casually waiting on the corner for his Stormtrooper friend to get out of a cab. And just when you think the two are preparing for battle, they meet up with even more Stormtroopers in an alley for the ultimate dance session. This video doesn't really need more explaining, except for the fact that you have to watch it all the way to the end to see the Darth Vader showdown.
If, like us, you're left with some burning questions (how the heck did they manage to move in those costumes?), take a look at the behind-the-scenes video now.
You're welcome very much.