Syrian Refugee Hands Out Food to Homeless
This Image of a Syrian Refugee Is Going Viral, but It's Not What You Think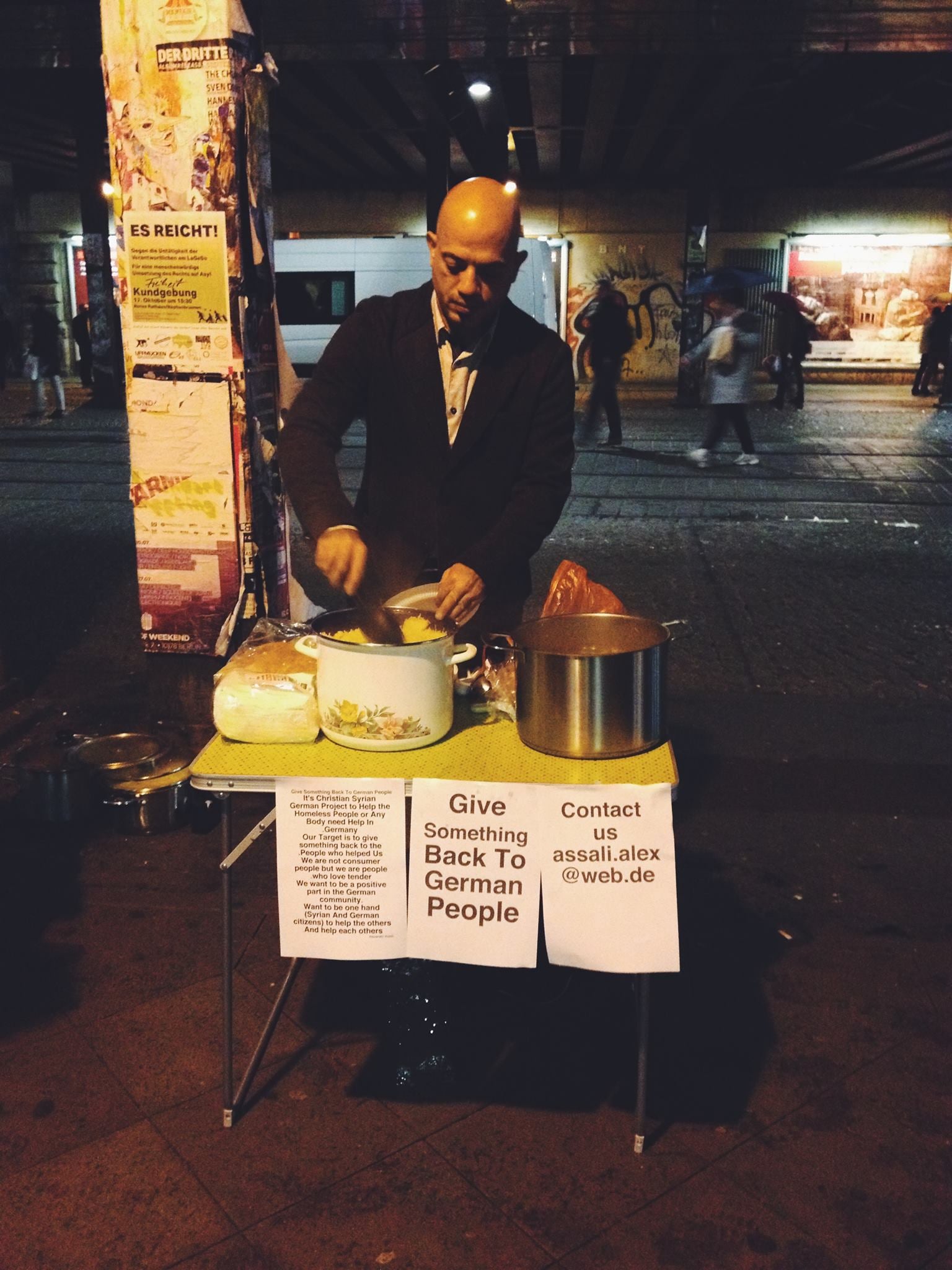 This viral image of a Syrian refugee handing out food to the homeless in Germany is making rounds on the Internet, and for good reason. Facebook user Tabea Bü posted the photo, identifying the man as his friend Alex Assali, who fled Damascus in 2007. Bü writes that Assali left all his belongings and even family behind.
Instead of letting this bring him down, however, Alex chooses to give back as a way of thanking the German people for giving him asylum. Every Saturday he gives hot meals to approximately 100 people who are also going through tough times. Here is the Facebook post, written in German.
"His motto is 'give something back to the German people,'" wrote Bü. "God bless him, he is a blessing for so many more." This single snap has been viewed over two million times on Imgur and has over 1,500 shares on Facebook.
An estimated nine million Syrians have fled from their country since March 2011, and this touching photo is a gentle reminder that you can still find humanity anywhere.