Tesla D
The New Tesla Is — Literally — Insane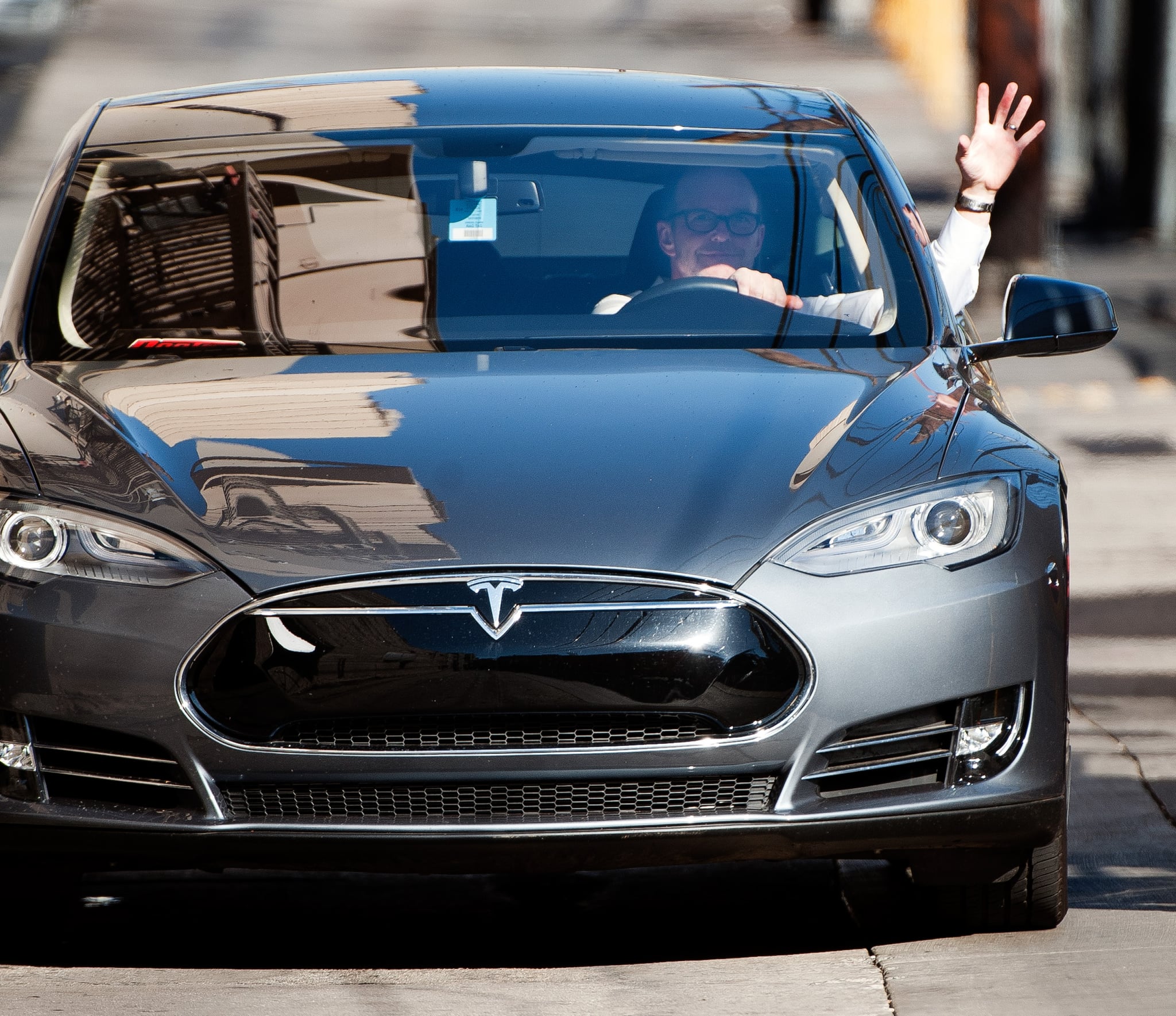 Last week, an unfortunate tweet from Tesla CEO Elon Musk teased the luxury electric car company's not-yet-announced "D" model, to which many responded: no one wants to see your "D," Elon. Ew. Anyhow, Tesla hosted an event late Thursday evening to announce the news. It seems that "D" stands for either dual-motor or all-wheel drive, which are two new features for its supersafe sedan, the Model S. Yes, that is Clark Gregg of Marvel's Agents of S.H.I.E.L.D. driving a Model S. Yes, he is definitely cool enough to own a Tesla.
About time to unveil the D and something else pic.twitter.com/qp23yi59i6

— Elon Musk (@elonmusk) October 2, 2014
There are three new trims for the Model S announced by Tesla this week. The 60D and 85D include all-wheel traction, optimized for efficiency. The new souped-up version of the sedan, the P85D, includes all-wheel drive plus a very speedy engine It goes from 0 to 60 in a blazing fast 3.2 seconds, making it one of the fastest accelerating sedans ever. There will be three driving modes: normal, sport, and insane. Insane is an actual setting. The new Tesla vehicles ship in December. The speedy P85D is priced at $120K, and the dual motor 85D and 60D (scheduled for February) will cost $97K and $89K respectively.
There are also smart safety "autopilot" features on board. Tesla's new vehicle can read speed limit signs, then adjust the car to that designated limit. Most notably, the new "D" trims can also move the car over a lane, after the turn signal is turned on. The car relies on long-range radar, ultrasonic sonar, a camera with image recognition and GPS to sense surroundings through fog or snow. You will be able to step out of the car and have it self-park, said Elon. It will also veer back into a lane if it starts to wander, a common safety feature in most modern luxury cars.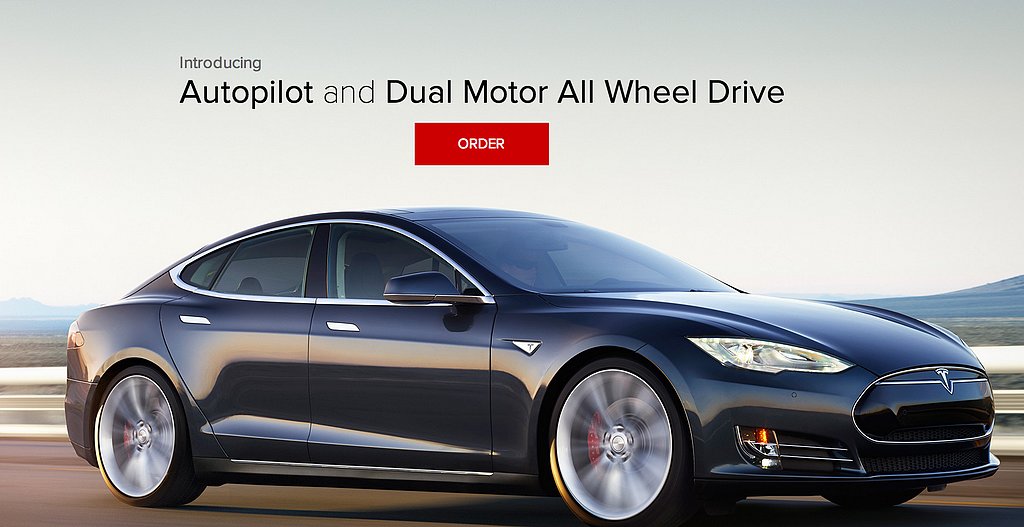 Source: Tesla