Turn Instagram Photos Into Video
How Beyoncé Turns Instagram Photos Into Mini Motion Pictures
Queen Bey had a pretty good 2013. This Instagram video sums it up nicely.
How did Beyoncé turn her most memorable snaps into a nicely packaged mini motion picture? A little app called Flipagram for iOS and Android (free) that's quickly catching on with the A-list crowd. Jessica Alba, Victoria Beckham, and Britney Spears are all fans — and we're guessing it's because the app has a beautiful, clean interface and is extremely easy to use.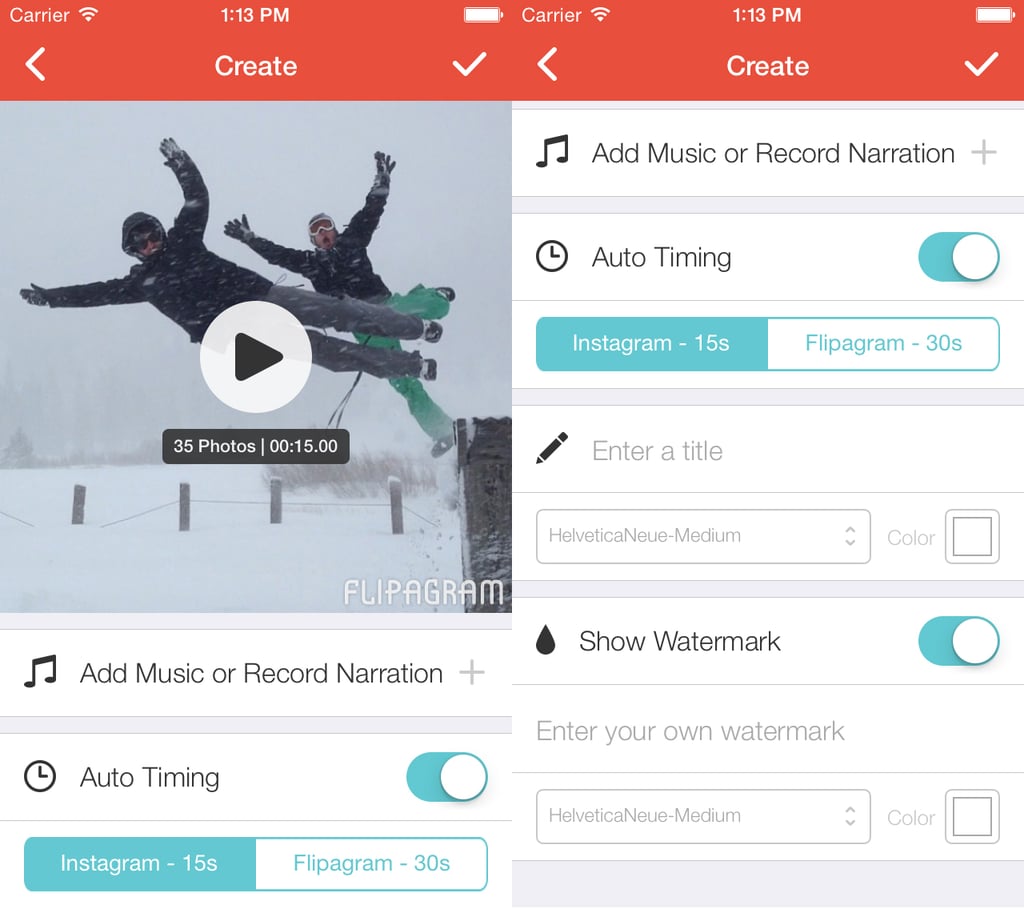 Pull photos from your Instagram, Facebook, or Camera Roll. Flipagram makes it easy to find images with a tab that sorts pictures by where you've taken them (awesome for vacation-specific videos) or time. Then, you select which pictures to include in the Flipagram video. You can rearrange the order of photos or crop them.
Adding music is the most interesting part. The app can pull your own tracks or your recorded voice. It can also provide a limited selection of popular music like Idina Menzel's "Let It Go" or John Legend's "All of Me." Flipagram gives you the option to use 30 seconds of the track for free or purchase it from iTunes.
From there, add titles and choose the speed of the slideshow. You can remove the Flipagram watermark or make your own — but it'll cost you $2.
Your life may not be as fabulous as Mrs. Carter's, but you will be able to turn your best moments into videos like her. Share your Flipagrams with us in the comments!