Twitter Photo Tagging
Twitter Steps Up Its Photo Game With New Features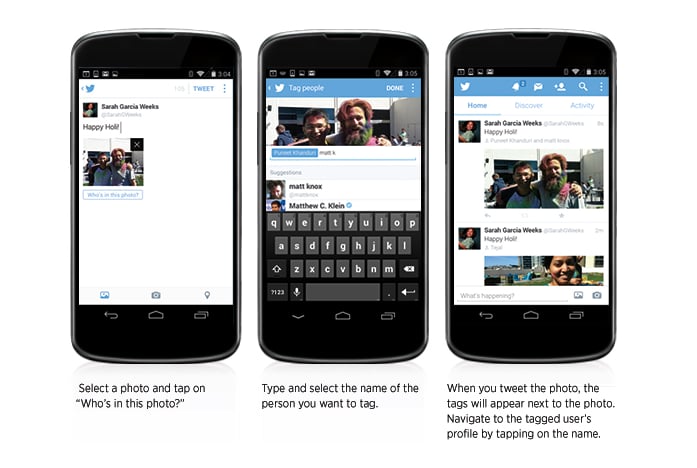 This week, Twitter announced that you can now tag people in pictures and share up to four images in one tweet — all in an effort to make photo sharing more social.
Here are the need-to-know details: You can tag up to 10 people in a picture (without affecting the character count) by tapping a new "Who's in this photo?" prompt and typing in usernames. Twitter will then send notifications to people who are tagged. And when you share more than one photo in a tweet, the social site automatically creates a picture collage.
As for privacy settings, if you have a public account, the default setting allows anyone to tag you, but you can change it so only people you follow can tag you or you can block the feature altogether. Like Facebook, you can also untag any drunken unflattering photos. Folks with private accounts? They can only tag people who follow them and will get the default privacy setting that doesn't allow people to tag them whatsoever.
Expect the new features to roll out immediately in the latest versions of the iPhone and Android apps before hitting Twitter's web client. Tag and tweet, tag and tweet.
Source: Twitter