Twitter Reactions to Miss Piggy and Kermit Breakup
The Most LOL Reactions to Kermit and Miss Piggy's Breakup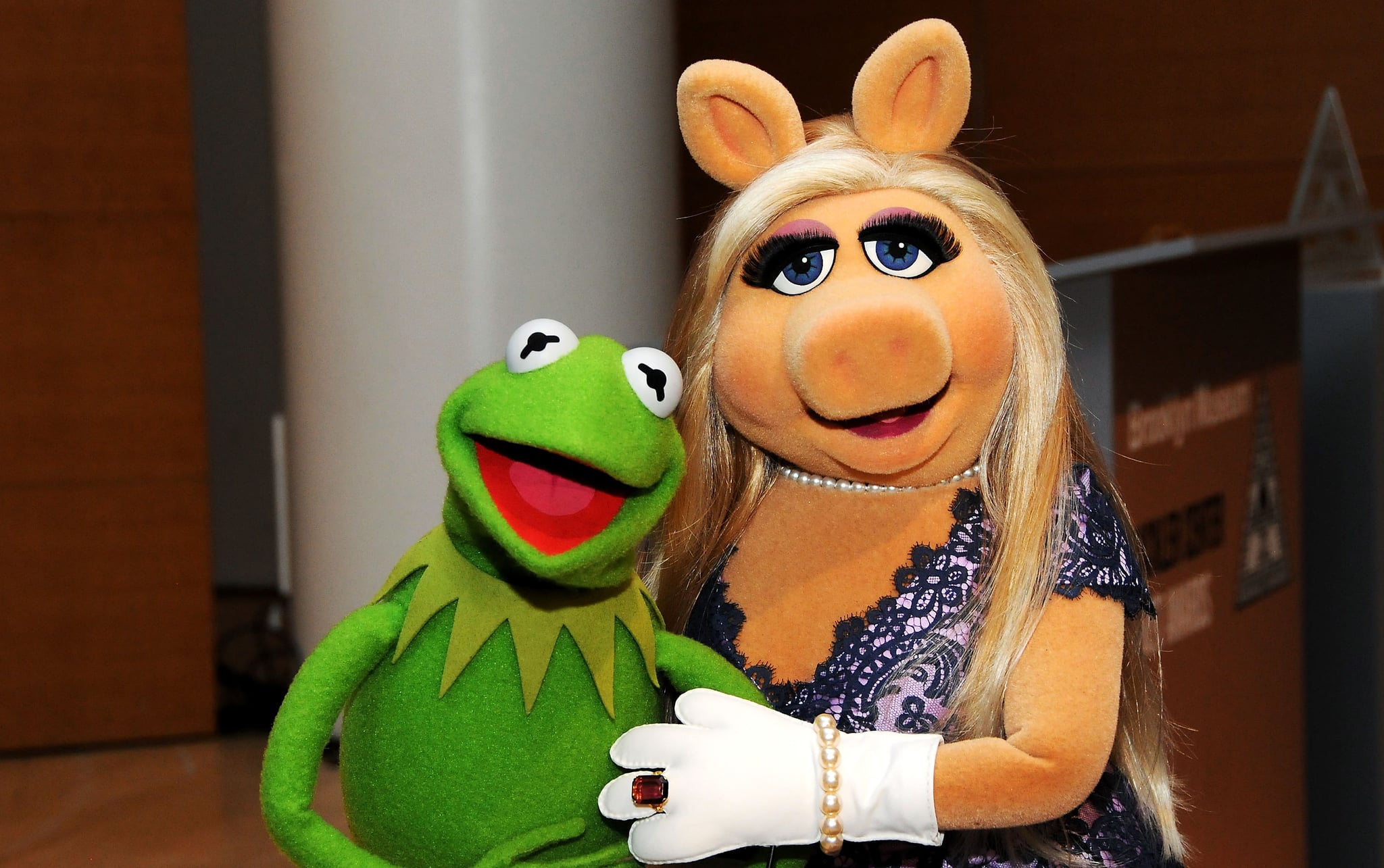 The Muppet world and Internet are in mourning after Kermit the Frog and his longtime lover Miss Piggy broke up on Tuesday. After 40 years together, the duo announced via Twitter they were going their separate ways but will still continue to work together on ABC's new show The Muppets (tensions on set?). While there are plenty of crying emoji in response to the news, social media users just as quickly came up with memes and other downright hilarious reactions. Leave it to the Internet to find some humor in such harrowing times.
The sad news . . .
Here is the official statement from @RealMissPiggy and myself regarding our relationship: pic.twitter.com/uHCSsokqWR

— Kermit the Frog (@KermitTheFrog) August 4, 2015
Wait. Kermit and Miss Piggy have split up?! WHAT IS THIS WORLD COMING TO.

— Anne Wheaton (@AnneWheaton) August 5, 2015
Celebrities weigh in
Miss Piggy for #thebachelorette!!!! @BacheloretteABC @chrisbharrison

— Emmy Rossum (@emmyrossum) August 4, 2015
.@emmyrossum Hi-ho, Emmy! Unfortunately, I'm seeing someone else... Denise. She's in publicity at the network. She's sweet, you'd like her!

— Kermit the Frog (@KermitTheFrog) August 4, 2015
Move over, #MissPiggy! New love interest in #muppets town! Haha #TCA15 pic.twitter.com/8TlWBHh87k

— Ming-Na Wen (@MingNa) August 5, 2015
Then the memes begin . . .
Miss Piggy broke up with Kermit today & wasted no time getting back on the market. pic.twitter.com/no49HOizaN

— Funny Or Die (@funnyordie) August 4, 2015
Lets be real. #KermitTheFrog has always seemed non committal to #MissPiggy. How I see him leaving lawyers office, pic.twitter.com/jM7pL3fPrZ

— Eric Yutzy (@EricYutzy) August 5, 2015
It's true that @jennajameson caused the #KermitTheFrog & #MissPiggy split...but it wasn't a green frog she was after pic.twitter.com/lqZRcbZK7Q

— GhostOfXerxes (@GhostOfXerxes) August 5, 2015
Can someone please tell us why a frog & pig were dating in the first place? #MissPiggy #BreakUp

— Libbey (@Libbey_Glass) August 4, 2015
#MissPiggy & #KermitTheFrog are no longer kermitted or singing duets. Word is she's interested in @edsheeran ! pic.twitter.com/0wMizfFpj9

— polk (@polkaudio) August 4, 2015
In the end, Miss Piggy still got it
#MissPiggy might be getting a divorce but don't forget she's the baddest! #TeamMissPiggy pic.twitter.com/ZwDShJh1Gh

— Marcus Shepard (@MarcusShepard) August 4, 2015