Uber Wedding
You Won't Believe What Uber Is Doing Now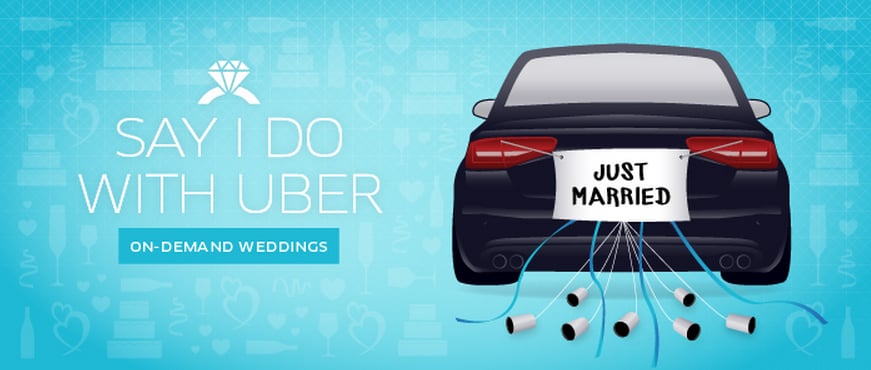 Source: Uber
Back in October, Uber brought kittens door to door for National Cat Day. Then in December, it delivered Christmas trees. Now, Uber is taking it up a notch and marrying people in San Francisco this Saturday. Naturally.
For one day only, couples can request a wedding via the transportation start-up. So, what does it take to carry out an UberWEDDING? Just open the app on June 28 between noon and 6 p.m., select UberWEDDING, and drop the pin where you'd like to get married. If it's possible, Uber will start setting up your wedding — a violinist, flowers, candles, dessert, and Champagne will be provided by different sponsors. If you don't have time to write your own vows, don't worry! Uber will do it for you. All you have to do is make sure you have all the necessary documents (Uber also promises an on-site notary), and voilà! You can say "I do" in 60 minutes or less.
"Your wedding can be as large or as intimate as you'd like, so let your family and friends know if you intend to request. In the spirit of the season, there's no charge for the ceremony and your honeymoon is covered, too," writes Uber. Even if there's high demand (which there probably will be), Uber encourages you to keep on trying.
In the weeks after the wedding, all honeymoon flights and accommodations will be paid for. So far, San Francisco is the only city where this is going down — and it's all to celebrate Pride Weekend in the City by the Bay.
To make you smile even more, here is a photo of when Uber stopped by POPSUGAR headquarters with cute kittens. We'll let you know if any of our editors tie the knot this weekend.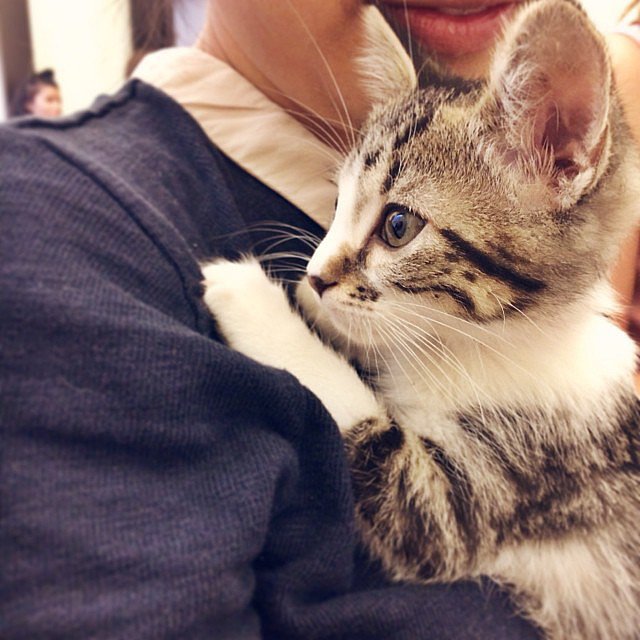 Source: Instagram user popsugartech