United Airlines In-Flight Movies For iOS
Free In-Flight Movies on United — but Only For iOS Users
Hey-o frequent fliers, the captain has turned on in-flight WiFi, so bust out your iPad and make sure your folding tray is in its fully flat position because free entertainment from United Airlines is on the way. Next month, iOS users will be able to access 150 movies and 200 TV shows from their personal iPhone or iPads at cruising altitude.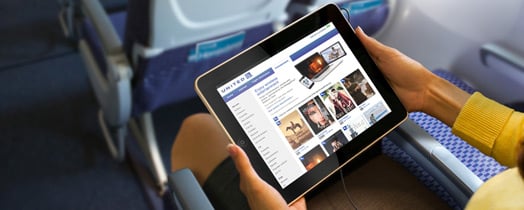 United is aiming to install some form of entertainment on all flights. Most domestic aircraft will have the new personal device entertainment system installed by the end of 2014. You'll need to download the United Airlines app (free) to start watching.
Earlier this year, Southwest introduced free live and on-demand TV from Dish Network through laptops, phones, and tablets during the flight. Lufthansa uses a similar technology called BoardConnect, which is available for iOS, Android, and Windows 8.
Entertainment via mobile devices cuts installation and operating costs and allows airlines to personalize the way content is presented to fliers.
Now that the FAA has loosened its reins on the use of personal electronics during flight, airlines seem more inclined to integrate technology. Many airlines have installed live TV, on-board WiFi, and seat outlets to accommodate passengers' devices.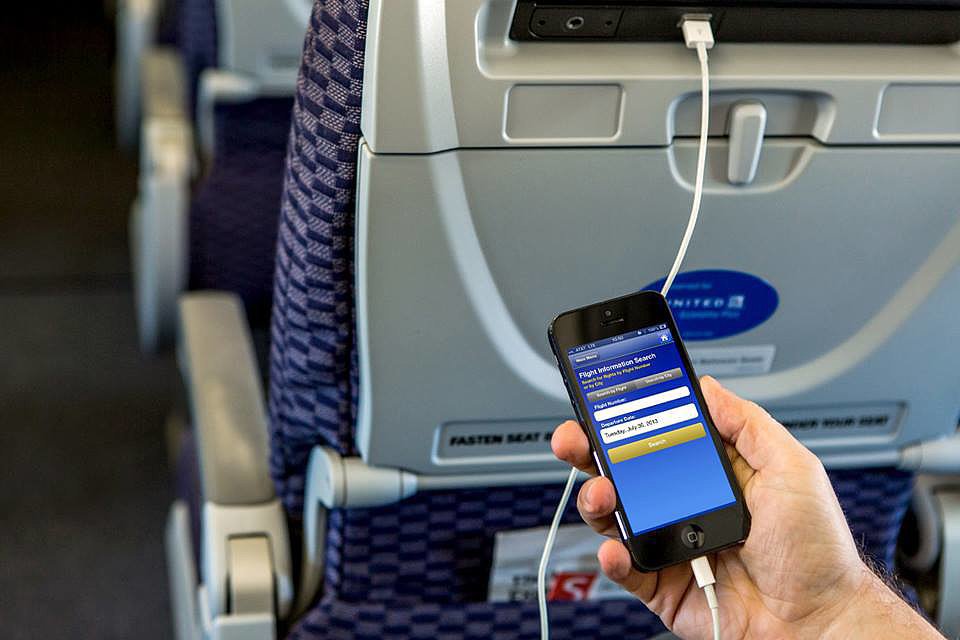 Source: United Hub