Video About Smartphone Overuse
Why You Should Leave Your Phone at Home This Weekend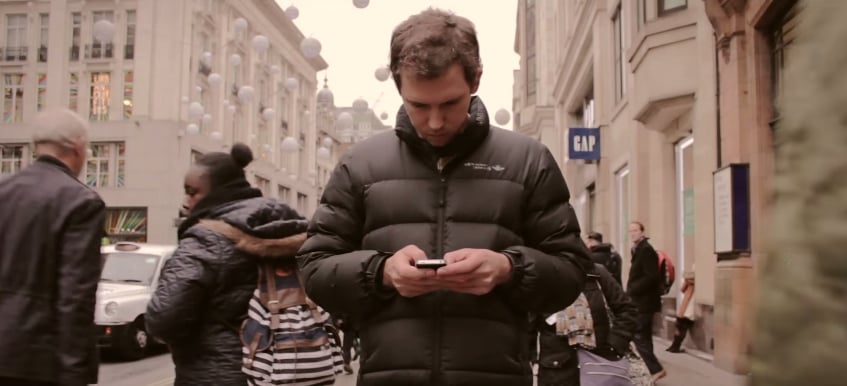 Sometimes the most moving stories are short ones (yep, definitely weeped through that Carl and Ellie Up montage). The two videos below will take up less than five minutes of your time — but their messages will stay with you for a long time.
Most of us have smartphones (chances are, you're reading this on one right now) and, without a doubt, they're amazing marvels of technology. We love tech — in fact, we write about it every day. But a good number of us are guilty of alienating ourselves from the world because we're looking down at our phones. These two videos, one a poem about missed opportunities by Gary Turk and another a short film about being surrounded by smartphone overuse, remind us to leave our devices at home every once in a while and just live in the moment.
Would you go to a show, a party, or a lunch with friends without your phone in hand, ready to capture every Instagram-worthy moment? Watch the viral videos below, then share them with every smartphone addict you know. Spread the good word.
Look Up by Gary Turk
"Give people your love — don't give them your like."
I Forgot My Phone by Charlene deGuzman
A poignant short film about today's smartphone-obsessed culture.