What Is the Nintendo Switch?
7 Things You Have to Know About Nintendo's New Console — It's a Game Changer, Literally!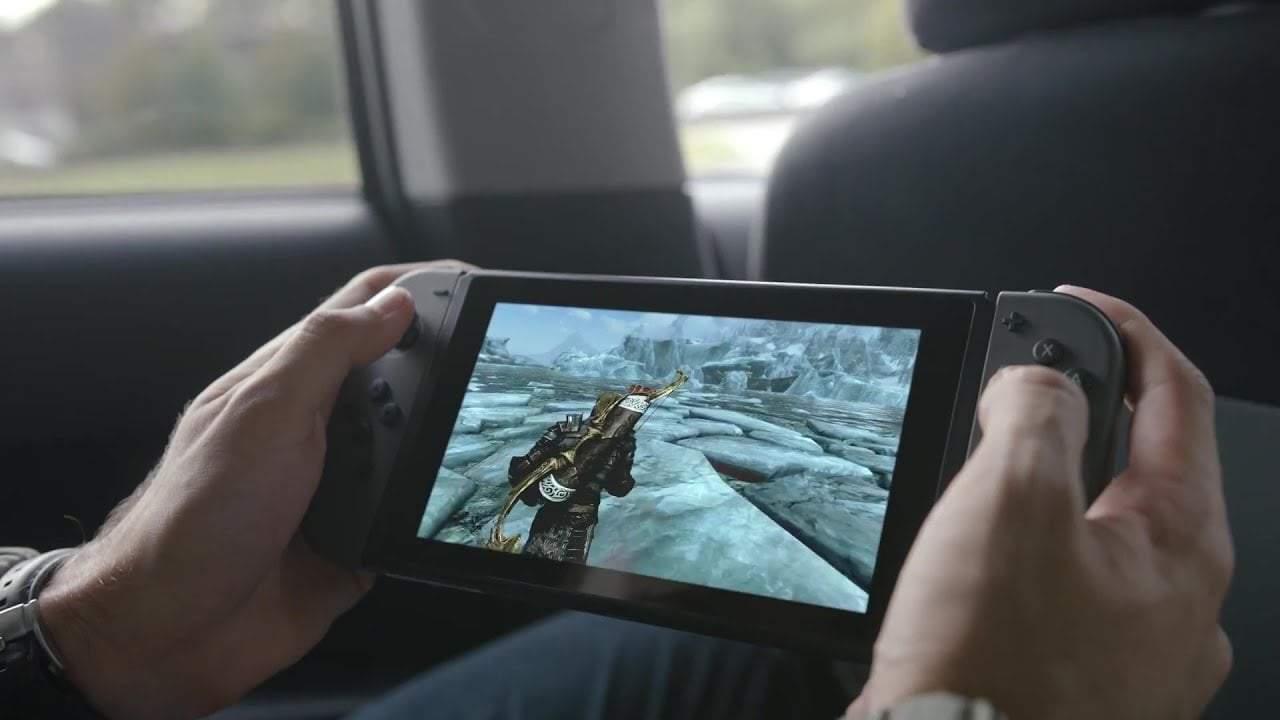 It's finally here — the Nintendo Switch, the company's newest game console that is everything you could ever dream of. At an event held on Jan. 12 in Tokyo, Japan, the company revealed all the details you could possibly want to know about the device. Trust us — it's more information than we saw in the preview video of it last year. The Nintendo Switch is a mix of all its previous generations, from the Game Boy to the Wii U, with features from each gaming system. Keep reading to see what the console is all about.
Hardware: There are three components to the Switch game system: Switch dock, Switch console, and Joy-Con grip that includes the left and right Joy-Con controllers. At first, the Nintendo Switch looks like a regular console and can be connected to your TV for play. But you can remove the Switch from its dock and attach the Joy-Con controllers to each side for on-the-go play. An AC adapter and HDMI cable will also be included.
Controllers: There are two detachable Joy-Con controllers that you can keep on the console or remove and play with. Each Joy-Con fits naturally in the palm of your hand and has an analog stick that can also be pressed like a button. The left controller can even take screenshots of your game that you can later share.
Play styles: Users can play with the Switch like a typical video game in TV mode, stand the device on its kickstand to play with the controllers away from the TV in tabletop mode, or play in handheld mode. "Share the Joy" in two-player games and let a friend use one of the controllers as their own.
Games: 1-2 Switch (released at the same time as the system) is a collection of mini games unlike anything you've ever seen before. Instead of watching a screen to play as you normally would, 1-2 Switch requires face-to-face interaction. You look directly at your opponent to play against each other. Arms (out in Spring 2017) is a fighting sports game similar to boxing in which you use extendable arms in the game to battle. Players can play against each other with two consoles. Among the 80 games already in development, the highly anticipated The Legend of Zelda: Breath of the Wild will be released March 3 as a launch title and Super Mario Odyssey will be released holiday 2017.
Online gaming: Connect your smart phone device to the Switch app for online multiplayer gaming. Invite friends to play online, chat with them, and set play appointments, all from your phone.
Battery life: Each game varies, but battery life ranges from two and a half hours to six. The device can be charged by portable batteries or by the AC adapter. You can also play while charging.
Price: $300
Preorders have already begun, and the Nintendo Switch is officially out on March 3, 2017, in Japan, the US, Canada, major European countries, Hong Kong, and other territories.
Below, you can see a video of the Nintendo Switch in action.
— Additional reporting by Ann-Marie Alcantara