Why Do You Have to Download Facebook Messenger?
This Is Why You Have to Download a Separate Facebook Messenger App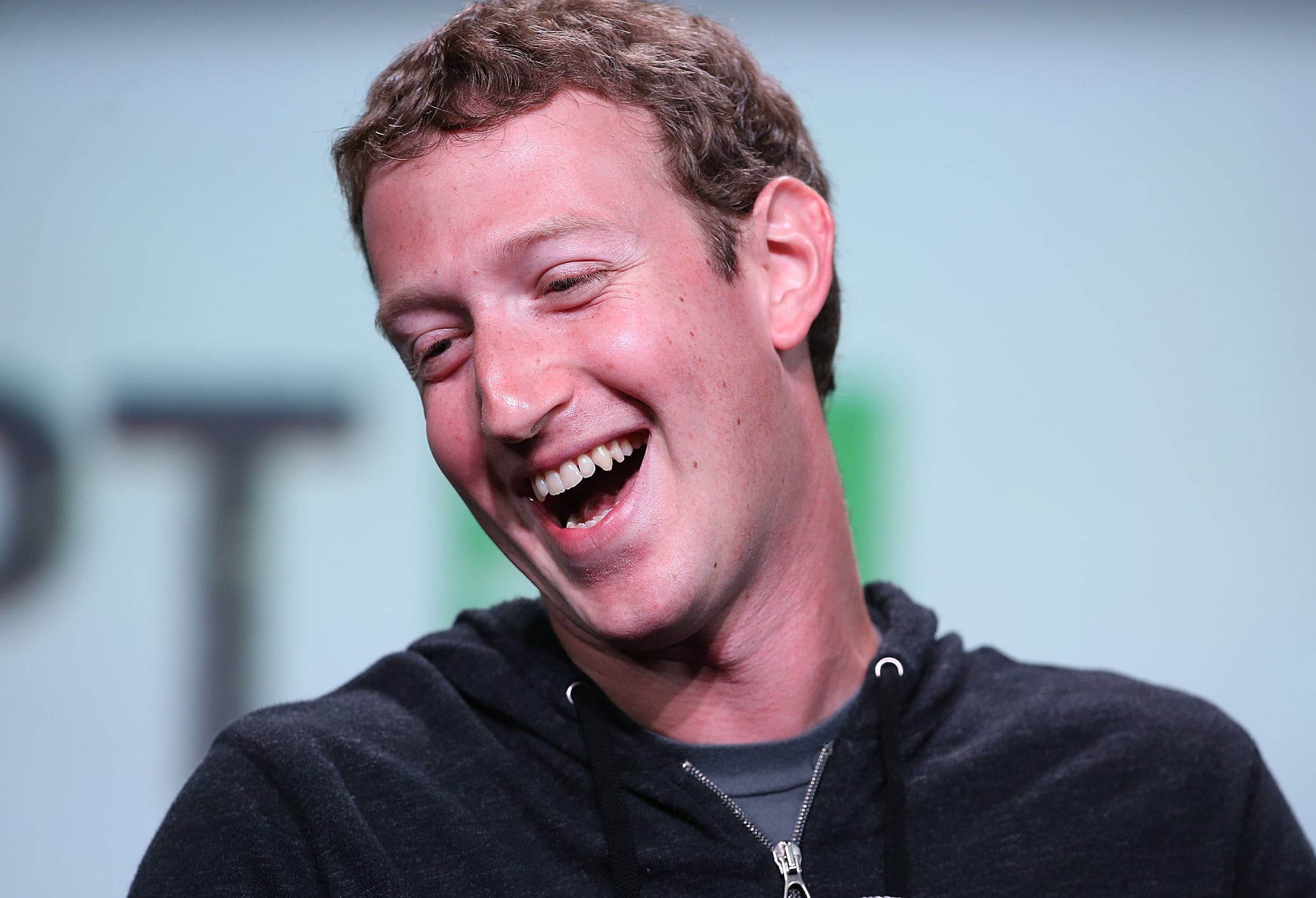 Wearing his usual gray t-shirt (we'll get to that later), Mark Zuckerberg strolled onto a stage yesterday and hosted his first town-hall-style Q&A at Facebook headquarters. The CEO said he wanted to take questions from the community and hear feedback about the social network that more than 1 billion people use. Throughout the hour, he addressed some things all Facebook users have been dying to know. Ahead, check out a few highlights.
1. Why You Have to Download a Separate Messenger App
The purpose of the main Facebook app, explained Zuckerberg, is to scroll through the News Feed — not send messages. He said it was annoying for users to take several steps (waiting for the app to load, hitting a separate tab) before sending a message, and he wanted an app that would do it faster. "Asking folks to install another app is a short-term painful thing, but if we wanted to focus on serving this [case] well, we had to build a dedicated and focused experience," he said. "Why wouldn't we let people choose to install the app on their own at their own pace? The reason is that what we're trying to do is build a service that's good for everyone."
2. Why He Wears the Same Gray Shirt Every Day
Basically, he doesn't have time to figure out what to wear every day. "I'm in this really lucky position where I get to wake up every day and help serve more than 1 billion people, and I feel like I'm not doing my job if I spend any of my energy on things [like deciding what to wear]," Zuckerberg said, while mentioning how other important people, like President Obama or Steve Jobs, had the same idea.
3. What He Thinks of the Social Network Movie
He's not a big fan. Are you surprised? "They went out of their way in the movie to try to get some interesting details correct like design of office, but with overarching plot about why we're building Facebook or how we did it, they just kind of made up a bunch of stuff that I found kind of hurtful," he said. "The thing that I found most interesting about the movie was that they made up this plotline about how I decided to create Facebook to attract girls," he said, adding that he was dating his now-wife, Priscilla Chan, at the time.
4. If Facebook Is Losing Its Cool Factor
How many times do you think he prepared for a question like this? "My goal was never to make Facebook cool. I am not a cool person," he said. "Our model for Facebook has never been to try to make it exciting to use — we just want to make it useful. The service we aspire to be in the world are these basic things like . . . lights . . it should just work."
Want to watch the whole thing? Here you go.