Wooden Emoji Made by Nick Offerman
Old-Fashioned Wood Emoji Are Absolutely Real and Available to Purchase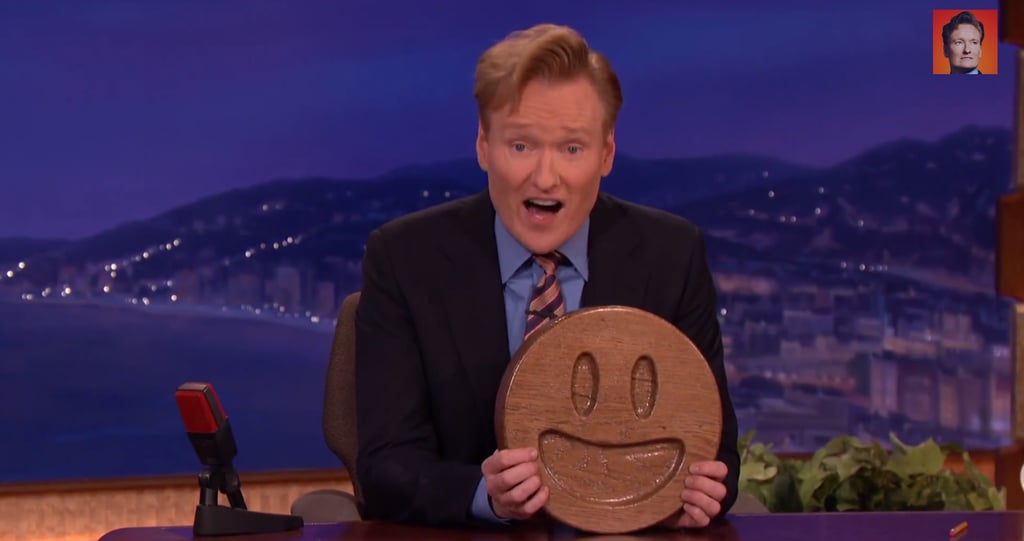 When Nick Offerman appeared on Conan highlighting his wood-carving skills in the form of emoji, we freaked out twice. First, because, yes, give us that, please! Second time, because no, that was all just for the sake of comedy and those emoji weren't real. Time to freak out for a third time because Conan O'Brien teamed up with Tilt to make Nick's "more old-fashioned, more personal, more American mode of communication" solid oak emoji a real, shoppable good — and for a great cause. All proceeds from the $100 wood emoji carvings will go to the Children's Defense Fund.
Just this week, Conan and Tilt offered a batch of 100 wood emoji in smiley face, heart eyes, winking face, cat face, and pile of poo designs (seen below). They sold out so fast that now they're offering a second batch of the two-inch-thick, 12-inch-wide solid pine emoji again for the next 10 days on the campaign's Tilt page.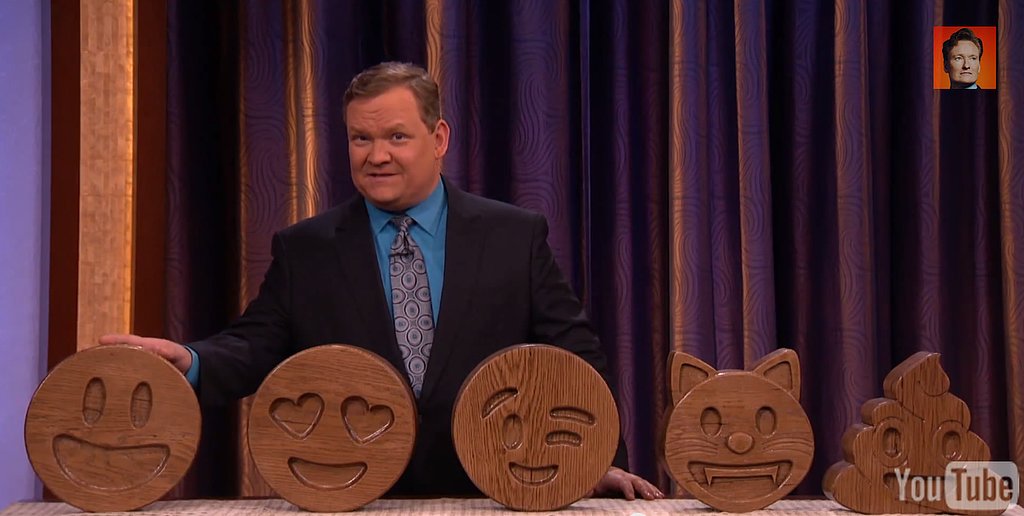 Watch Nick Offerman's original parody video of handcrafted wood emoji, and bask in the beauty that you can now really display one above the fireplace.