Yahoo Design Director Interview
A Day in the Life of Yahoo's Design Director

On Super Bowl Sunday 2013, Fry's Electronics was mostly empty, except for one very determined designer. Jackie Goldberg was a woman on a mission — bouncing from laptop to laptop to triple check that the "Yahoo purple" was a fresh, modern hue that rendered correctly on every device. Picking the perfect purple is just one of the many things Jackie is charged with as the company's senior design director.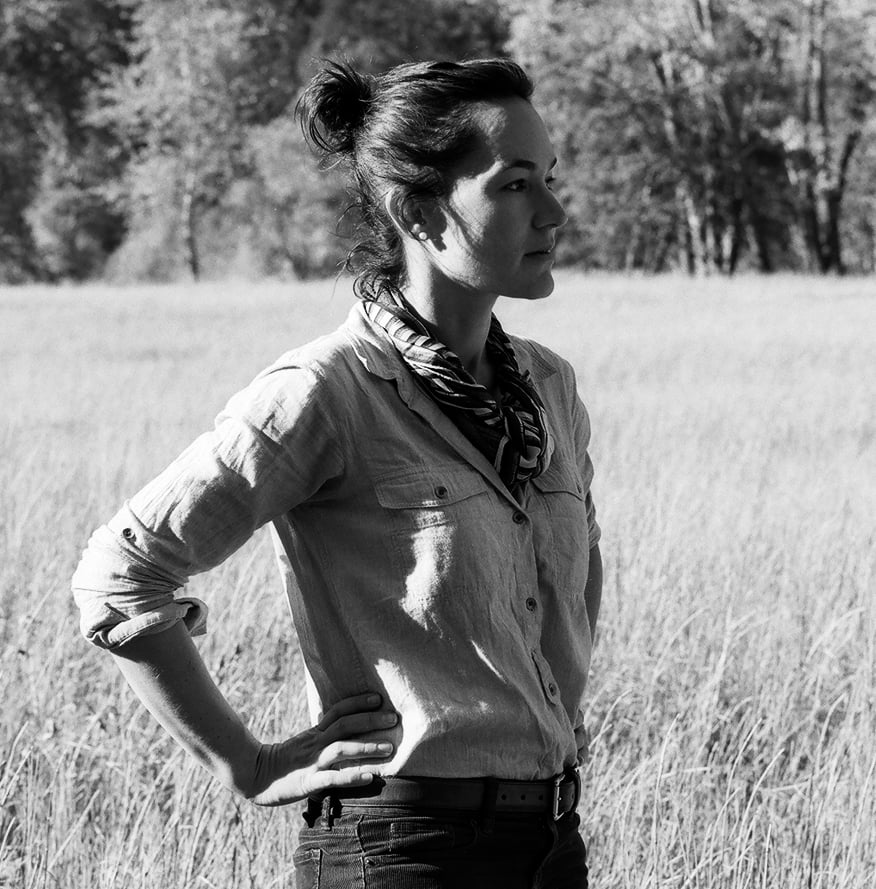 Source: Jonny Mack
When she's not geeking out to color science (her dad was a color scientist for Technicolor), Jackie is overseeing some of Yahoo's most notable recent redesigns, including the homepage, My Yahoo, sports, finance, Shine, and many other verticals. How does she keep it all together? We sat down with the designer to find out more about what's going on at Yahoo, her unique fine arts background, and how she keeps her work and home space creative.
A subtle makeunder is taking over the Internet giant, now spearheaded by one of tech's few C-level females, chief executive officer Marissa Mayer. Jackie's team of 50 designers worldwide doubled in size within the past year. A new logo was just the beginning of many design overhauls for Yahoo.
But modernizing a page visited by hundreds of millions of users each day is tricky: "There are so many devoted users . . . this is where they get their daily news. You have to know when to respect the thing they use the most and when to introduce innovation," said Jackie of taking on the homepage. As many Facebook users know, one small tweak can cause an uproar from dedicated consumers overnight.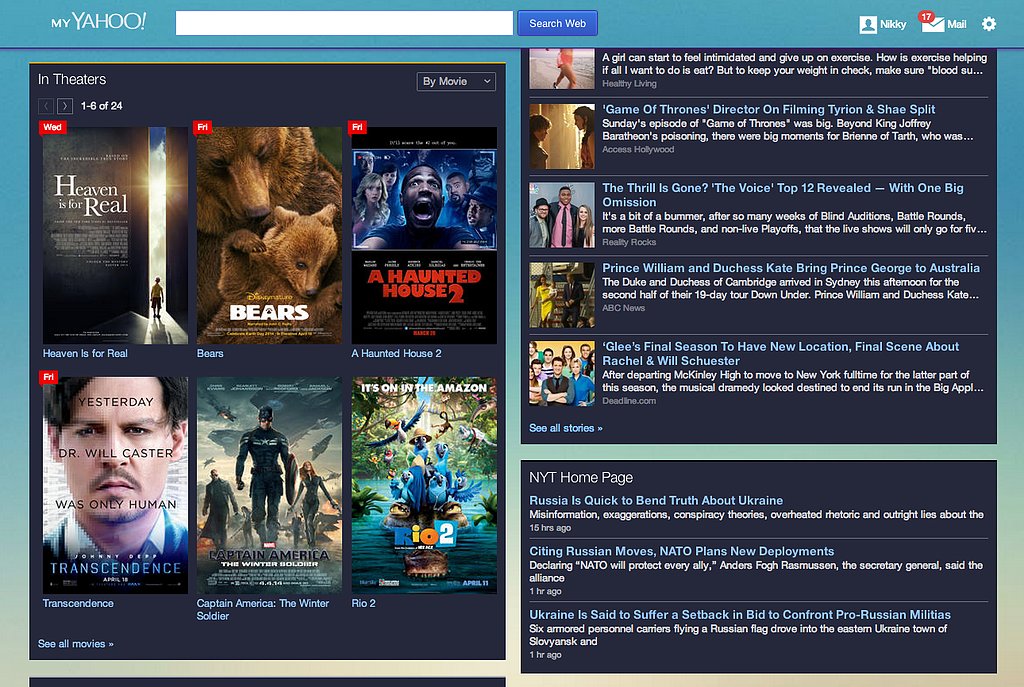 Our Q&A With Jackie Goldberg
POPSUGAR: What were some of the considerations of redesigning the homepage?
Jackie Goldberg: I'm always very interested in the tension between the classic and the new. What's the right intersection between what's been time-tested and what's been invented?
PS: How was Yahoo's iconic purple a part of that?

JG: From the get-go, there was never a question that Yahoo is purple. This is a color that our audience relates to us. Making it more modern, more fresh, making it work for users across all display environments . . . that was our focus in our latest round of color refinement.
We wanted something that's not ho hum but has a little bit of bite, something with a little bit of edge. It's fun to explore color for me, it's something you can be really precise about and be really scientific about it. But the end result is an emotional one.
We really explored a full range between what our previous brand hue was, which was quite red-based, to something more blue and more desaturated.
PS: You studied painting in college — arguably one of the most traditional, oldest art mediums. How does that inform your graphic design?
JG: I had the great fortune to study at Yale, which has a great art school, and I had the opportunity to work with amazing painters there . . . but I also took a lot of design. For me, there was a seamless blend between the visual arts.
So much about painting is about composition, balance, and color harmony, and these are the same formal elements in graphic design.
PS: Of all the routes you could have taken as a graphic designer, why did you go the web/tech route?
JG: When I left school, the web was emerging exactly that moment. Sites were becoming apps, they became tools. Users were putting in input like never before. Graphic design turned into things that people use.
Traditional graphic design is about communication. With the evolution of user interface on the web, it's now about users communicating back to the designer and with each other.
In terms of moving to a digital environment, it was really the collaboration with engineers that whet my appetite. Where an engineer's skills begin and mine begin was immaterial, it was that collaborating to create things that could be put in the hands of users.
It reminded me of my dad who was a scientist and an engineer in a creative industry who created beautiful experiences. He knew that it was great chemistry that made that color and contrast and tonal range possible.
Read on to follow Jackie throughout her day and look at the things that inspire her on a daily basis!
The time, no contacts necessary.
"I appreciate the analog a lot, which is why I have this clock my dad gave me. I can see it without my contacts." This is Jackie's bedside table, which features a painting of violets with a familiar purple. "I call our brand color 'burple', which is a purple with a lot of blue in it. This painting has a lot of burple."
Morning cup o' joe.
"Saint Frank is a beautifully designed coffee shop in my neighborhood. It's a pleasure to go into spaces where everything is considered, where everything is beautifully designed. I like to think that we're delivering the same kinds of experiences for our users."
Home screen run-through.
"I love the News Digest app, which has a really smart UI. It gives you a brief summary of the subject matter and every avenue to explore the subject more deeply. That's really intelligent design."
A colored-pencil collection to envy.
"My dad gave me my first Prismacolor set. I draw on paper daily, but I also use the whiteboard a lot. The one challenge with paper is now I need to share the ideas out with many other people."
Essential design reading.
"We sit in an open plan and everyone can see my monitor, so it's pretty transparent here. I have my favorite design books. Have a color bridge to bridge from Pantone into web color. There's a newspaper from the day we acquired Tumblr. That baseball is a momento from our redesign."
Rethinking features and flows.
"I'm favoring the whiteboard these days, because it's better about communication or a quick collaborative session."
City lights.
This is the view Jackie sees on her walk to her Russian Hill home.
Her home desk.
To stay productive in her living room, she also keeps an entire set of pencils close by — just in case inspiration strikes.
A mini painting studio.
Jackie's painting roots are still very much a part of her daily life. This narrow room is a dedicated ministudio, complete with canvas and inspiration board.