What to Know About Apple AirTags and Finding an Unknown One
What to Do If You Find an Unknown Apple AirTag With You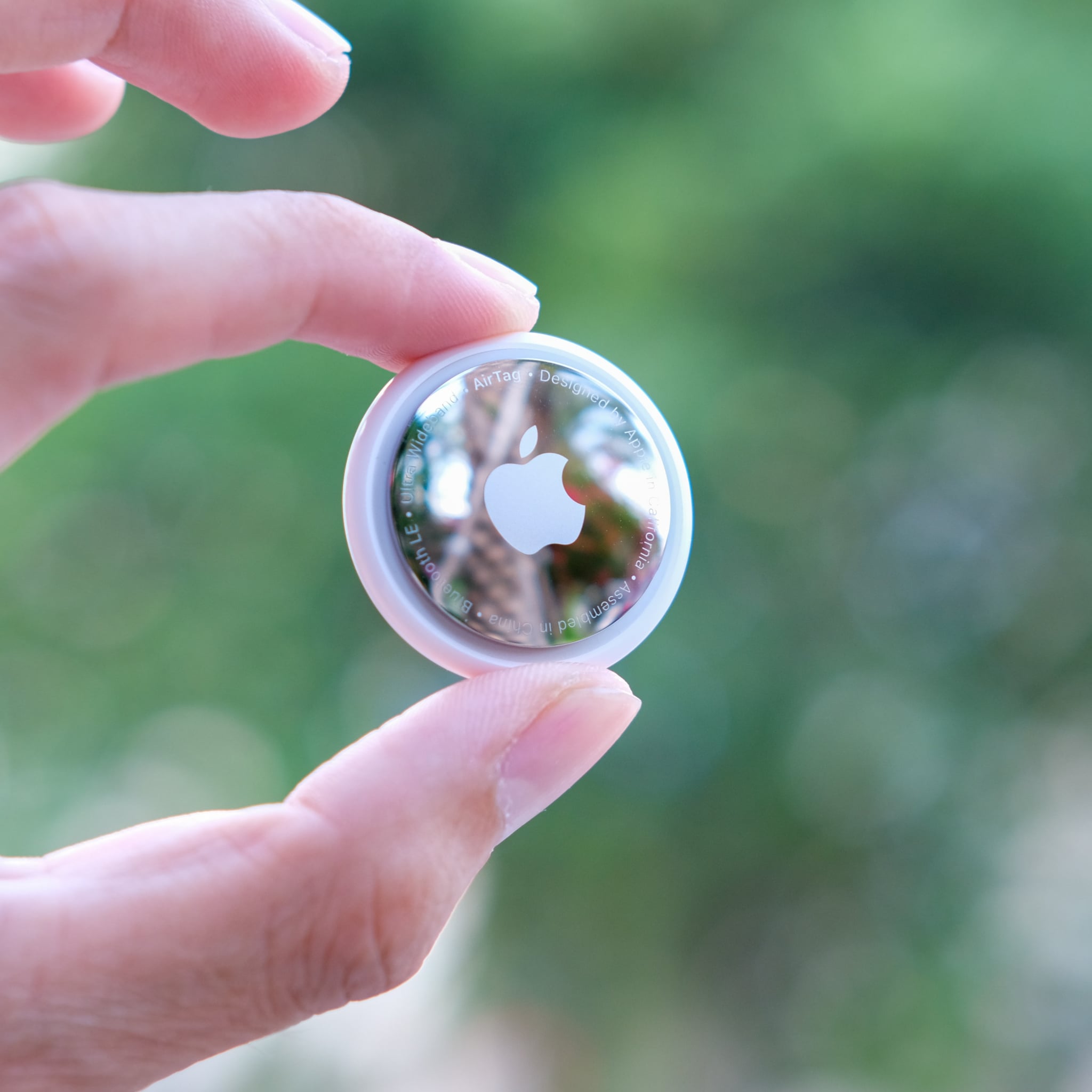 In theory, Apple AirTags are useful tools for the forgetful among us. Much like Tile keychains, Apple AirTags — circular, coin-size devices that can be attached to your belongings — were designed to allow people to digitally keep track of things like keys, phones, and wallets. Most Apple AirTag users have found the gadget useful, especially when it comes to tracking down lost cell phones or bags. But these innovations can be dangerous if they fall in the wrong hands. Recently, some disturbing incidents have come to light involving Apple AirTags reportedly being used to track people unknowingly, as well as for theft.
In a series of Instagram videos posted Jan. 6, Sports Illustrated model Brooks Nader recounted her experience of finding an unknown Apple AirTag in her coat pocket after visiting a crowded restaurant bar in New York City. It wasn't until she was walking home after the night out that Nader, 25, received an alert on her iPhone stating that an unknown Apple AirTag had been tracking her location. "I freaked out, obviously, and then, of course, my phone died," she said in the video. Nader also said that at the time, she didn't even know what an Apple AirTag was, much less the reports surrounding others finding unwanted AirTags in their belongings, attached to their cars, and more.
"We take customer safety very seriously and are committed to AirTag's privacy and security," an Apple spokesperson said in a statement. "AirTag is designed with a set of proactive features to discourage unwanted tracking — a first in the industry — that both inform users if an unknown AirTag might be with them, and deter bad actors from using an AirTag for nefarious purposes." For this reason and more, knowing all the details about Apple AirTags is vital.
What Is an Apple AirTag?
An Apple AirTag is a small, round, $29 device that's silver with the Apple logo on one side and white on the other. The device can stand alone or be attached to an item like a keychain and uses tracking technology to provide location information for items it's attached to.
How Do Apple AirTags Work?
Compatible with iPhones 11 through 13 and iOS 14.5 or later, Apple AirTags use a Bluetooth connection and Ultra Wideband spatial awareness technology to provide accurate and precise location-tracking information for lost items. After purchasing an AirTag, a user must register it with an Apple ID and a compatible device, with two-factor authentication and location services turned on. From there, AirTag owners can use the Apple Find My app to view the location of any AirTags (or other compatible Apple devices) registered to an Apple ID.
How Far Is an Apple AirTag's Range?
Apple has yet to confirm how far away, exactly, its AirTags can provide an accurate location using Apple's Precision Tracking, but some reports have estimated it to be around 30 feet, given Bluetooth's typical connectivity range. Outside of that range, you can still view the general location of an AirTag using the Find My network, assuming the AirTag is within range of another person's compatible Apple device.
Can Apple AirTags Be Used to Track You?
The short answer, unfortunately, is yes, someone could track your location with an operational Apple AirTag that's on your person or moving with you. "I don't think there's any question that Apple's AirTags are being used for stalking," Eva Galperin, director of cybersecurity for the Electronic Frontier Foundation, told NBC News. Knowing this, it's always a good idea to regularly be aware of your belongings, your car, your bag, and more.
Granted, Apple has recently implemented new privacy and safety updates for AirTags in an effort to prevent scenarios like Nader's from dangerously escalating. Unlike with other similar tracker devices, Apple will send a notification to your iPhone if it detects an unrecognized AirTag in the same vicinity as your phone for several hours. "AirTag Found Moving With You: The location of this AirTag can be seen by the owner," the alert will read. Apple will also trigger a sound from the AirTag if the item's been separated from its owner for a few days as a way to alert non-iPhone users to its presence, too. Android users may also download the app Tracker Detect to scan for unrecognized AirTags, although they won't receive notifications directly.
What to Do If You Find an Unknown Apple AirTag
If you receive an alert about, hear a sound from, or find an unrecognized Apple AirTag, there are onscreen prompts you can follow to disable to AirTag, but even then, it's best to proceed cautiously before doing anything on your own. "Law enforcement experts say don't go home — that could reveal where you live to the bad guys," Vicky Nguyen, senior consumer investigative correspondent for the Today Show, said in a recent segment. "Instead, go to your local police department or a public space and call police from there — ask them to come out and to investigate." AirTags' individual serial numbers, and the fact they must be registered to an Apple ID, offer one way for law enforcement to track an AirTag to its original owner.
Apple has also said it would cooperate with law enforcement on any legal requests related to Apple AirTag information and offers guidance for disabling an AirTag on its website: "To disable the AirTag or Find My network accessory and stop sharing your location, tap Instructions to Disable and follow the onscreen steps. If you feel your safety is at risk, contact your local law enforcement who can work with Apple. You might need to provide the AirTag, Find My network accessory, or the device's serial number."