Gift exchanges can be a fun addition to holiday gatherings with friends and family. (Who doesn't love to shop for a white elephant gift?!) But meeting in advance to pick names out of a hat probably won't fit between all the festivities on your calendar or make any sense to actually do in 2021. Take to the internet instead, and allow one of these Secret Santa picker websites to randomly match givers and recipients for your holiday gift exchange. They promise to keep the names a secret, too! Here are the best Secret Santa pickers on the internet that'll make this season as seamless as possible.
01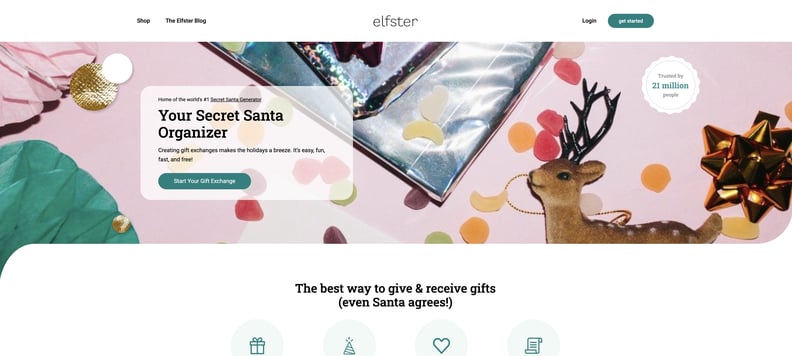 Secret Santa Picker: Elfster
Elfster will organize your party and gift exchange. As the organizer, you set up the exchange, input money limits, sign up and exchange dates, and create an invite to send to guests. Once they accept and all guests are accounted for, Elfster "draws" names, emailing your guests to let them know who they need to shop for.
02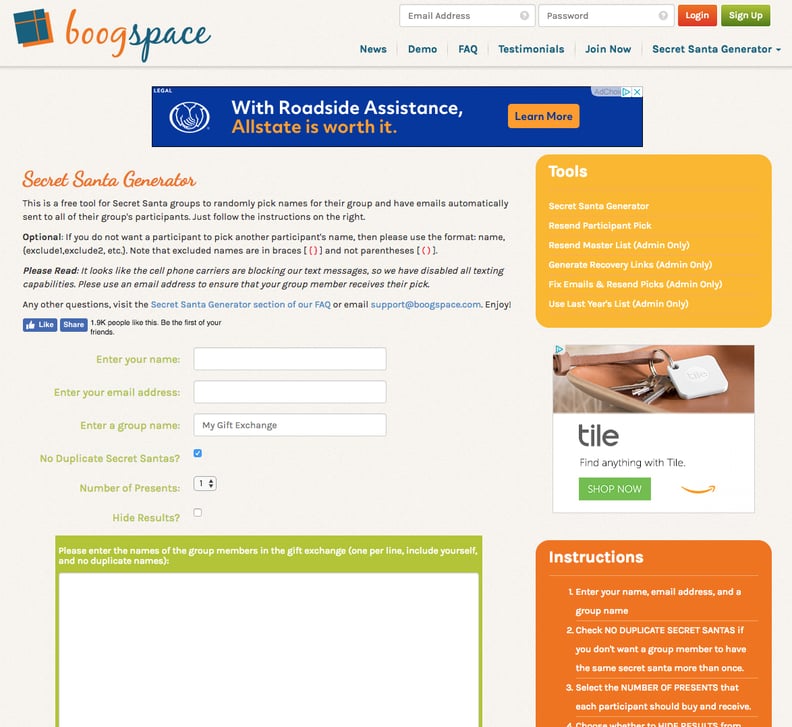 Secret Santa Picker: BoogSpace Secret Santa Random Name Generator
This Secret Santa Random Name Generator selects names for a Secret Santa group and automatically sends participants an email. All you need to share are participant email addresses, the number of presents for each participant, and the names of the participants.
03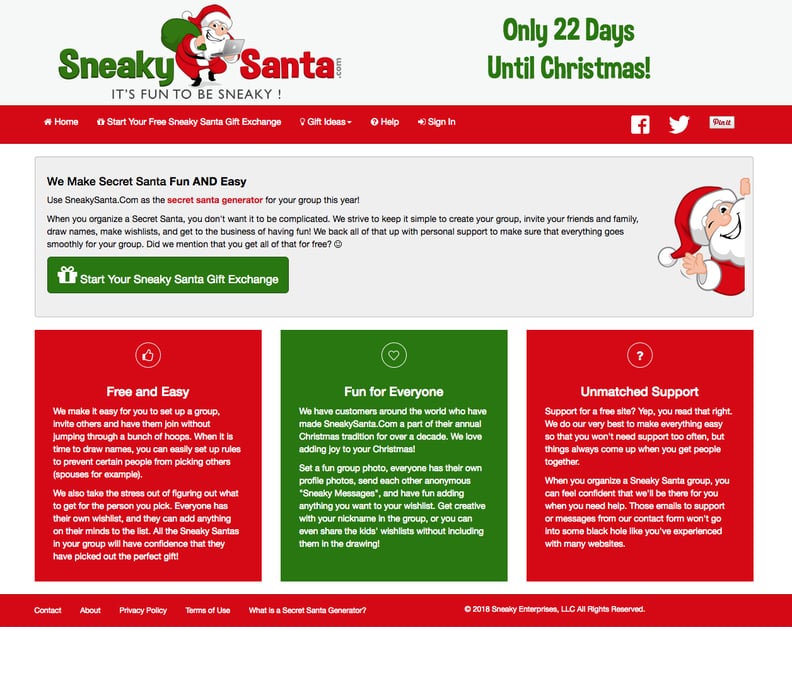 Secret Santa Picker: Sneaky Santa
Sneaky Santa delivers more than its cute name. The site lets you virtually draw names for your group, set up gift rules, and send an anonymous message to the participants. The design is a little old school, but you can customize your site with a picture.
04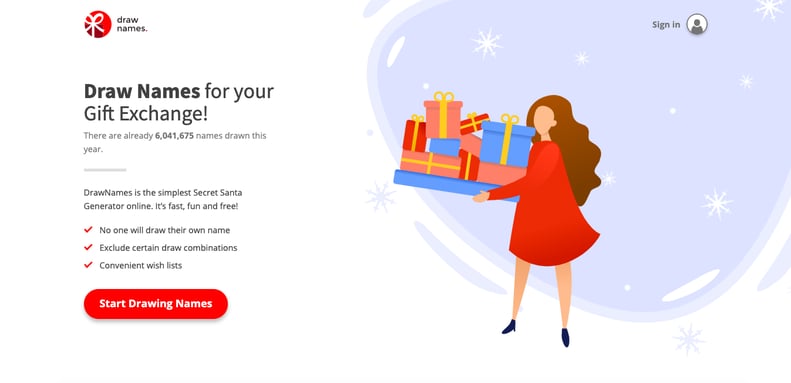 Secret Santa Picker: Draw Names
Draw Names saves group information, so you can draw from the same group of people again and again. There is also an option to input your wish list and view the wish list of the person you've selected.
05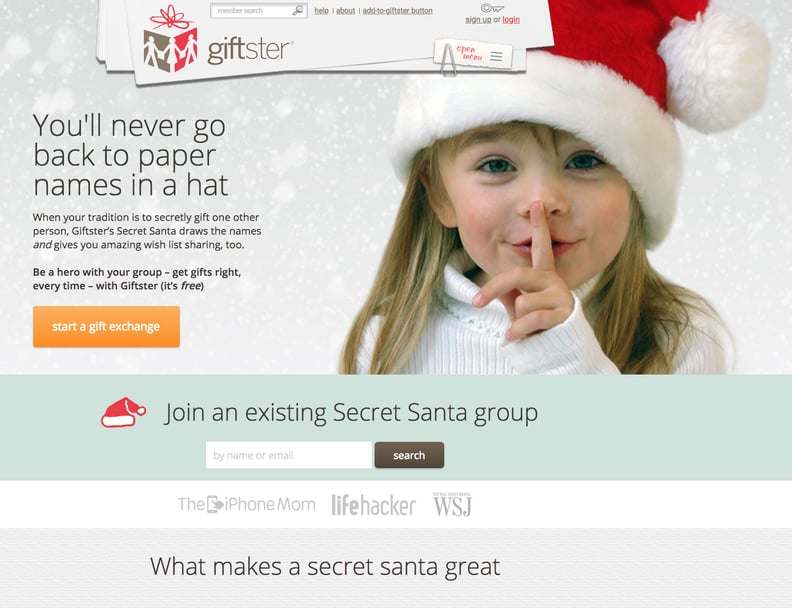 Secret Santa Picker: Giftster
Giftster is an easy-to-use site (it also has an iOS and Android app) that helps you create a wish list of gifts from any store on the internet. You can also create a private group, and the site will draw names from within it. Piece of cake!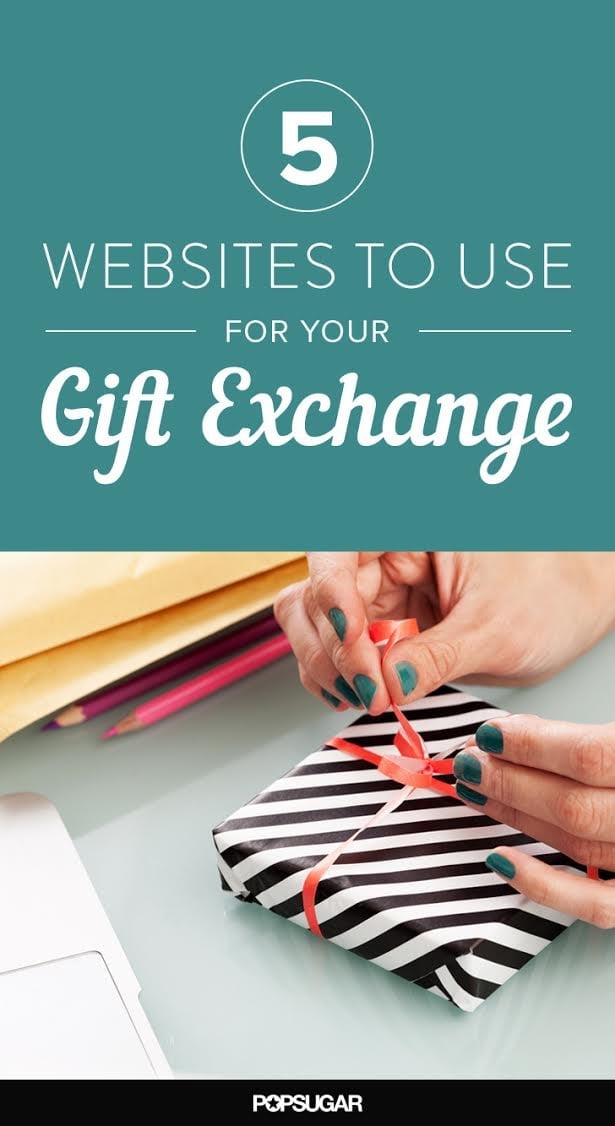 Pin It!