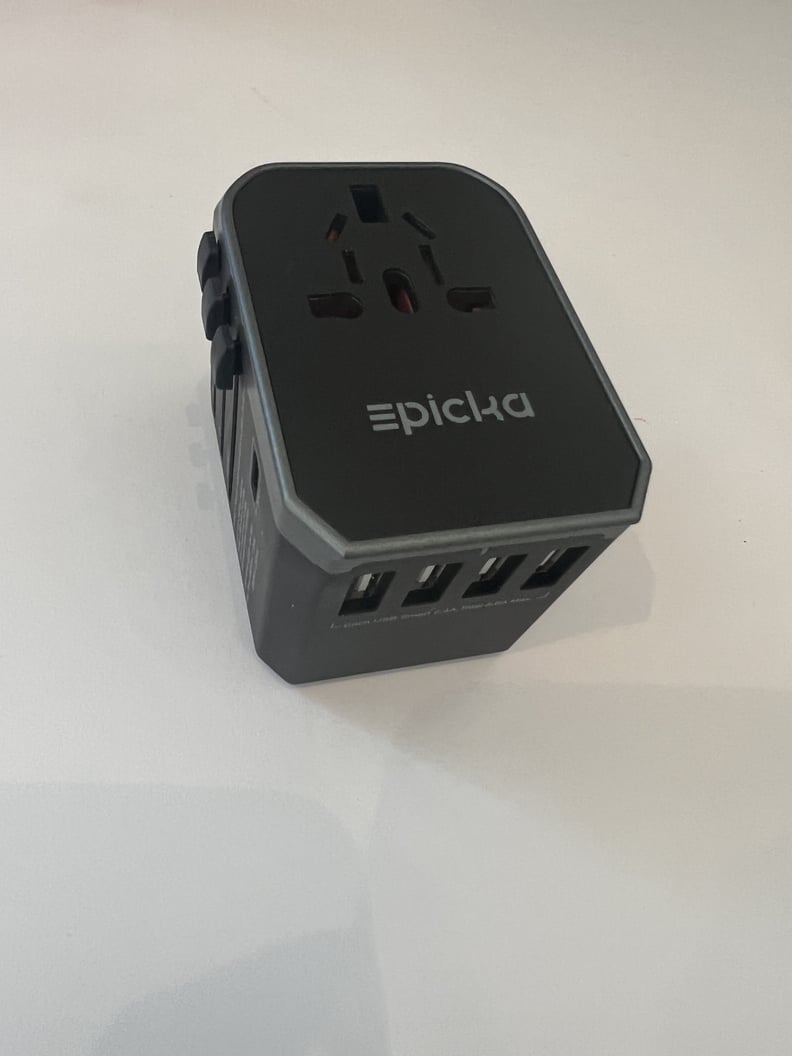 POPSUGAR Photography | India Yaffe
POPSUGAR Photography | India Yaffe
As POPSUGAR editors, we independently select and write about stuff we love and think you'll like too. If you buy a product we have recommended, we may receive affiliate commission, which in turn supports our work.
I recently spent two weeks in Europe, and I'm the type of person who likes to pack about a week before big trips. I want to make sure I have everything I need and can plan my outfits properly; there's nothing worse than wanting to pack something and realizing the morning of that it's dirty or stained and unusable. (Been there, done that.) In my packing, I realized pretty early on that I didn't have any modern travel adapters, and I was concerned that since I would be traveling to both the UK and the EU, where different plugs are required, I'd have to bring a giant bag full of cords and adapters. However, I found this Epicka Universal Travel Adapter ($18, originally $25), which happens to be discounted for Amazon's October Prime Day, FYI, and it's no exaggeration when I say it was a game changer for my trip. Learn more about why I'm obsessed with it, ahead.
What I Like About This Adapter
The adapter itself is fairly compact; it fits in the palm of my hand, so it's really easy to throw in a carry-on bag. It has one standard plug, with the addition of four USB ports and one USBC port. This means that you can charge up to six devices at once, and it actually works. Every night, I could charge my computer, phone, AirPods, and Oura ring without any issue.
What's Worth Noting About the Adapter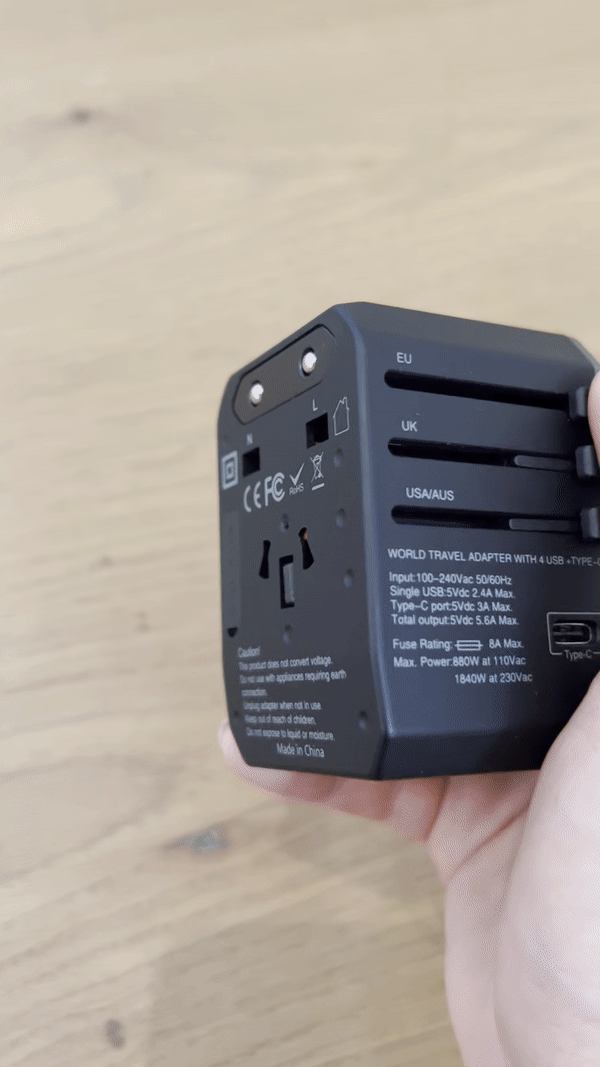 This one device is usable for outlets in the US, the UK, the EU, and Australia, which is convenient and means I don't have to carry around a bunch of different adapters. You simply hold down the side button and slide the country toggle that you need, whether it's EU, UK, or USA/AUS. It's also worth noting that it's not meant for large-scale items such as hair dryers that need voltage converters or coffee makers, which could blow a fuse.
Who This Adapter Is Best For
The Epicka Universal Travel Adapter ($23) is a great choice for anyone looking to travel to Europe, particularly people who want to travel light. I bought one for every member of my family, and they were game changers for our trip. This was the only adapter each of us packed, and it suited all of our needs. If you're traveling abroad soon, I'd highly recommend this affordable, useful gadget.
Additional Details
According to the device's Amazon page, this adapter can be used in over 150 countries. In addition to the EU, the UK, the US, and Australia, it's meant to be compatible in places like China, Brazil, the UAE, Kenya, and Hong Kong. Before you travel, it's worth checking if this will fit your needs. It's also important to make sure you have more USB cords than USBC cords, as that's the most ubiquitous plug.
Where This Adapter Is Available
You can shop the Epicka Universal Travel Adapter at Amazon or Walmart.
Rating:
★★★★★